Introduction:
Do you want to start a new blog in 2022? That's great. But before starting a blog this is important to do some research in the area of traffic and monetization of your blog. In this article, we will discuss the 10 best blogging niches for affiliate marketing. So, read this article before starting a blog to get a clear niche idea.  
There are various ways you can monetize a blog. Two major ways are Adsense and affiliate marketing. In present times affiliate marketing business is growing rapidly. A lot of companies are coming up with a lucrative affiliate programs for their product and services. 
So, do not concentrate on AdSense only to earn money through your blog. In the current scenario, it is better to start a blog to earn money through both Adsense and affiliate marketing.
That is the reason niche research is very important before starting a new blog. Always choose a niche where there are enough affiliate products available for sale. In today's article, I will tell you the 10 evergreen blog niches that are best for affiliate marketing.
Here I will also mention the micro-niches under each lucrative broad niche. Because you must start with a micro-niche first to write articles. After a few months, when you will start getting traffic slowly, then you can definitely jump into your broad niche.
10 best blogging niches for affiliate marketing:
Digital Marketing: 
In 2022, Digital marketing is one of the best blogging niches for affiliate marketing. Digital marketing is a wide field that has shown steady growth over time.
Inside digital marketing, there are various categories like SEO (search engine optimization), PPC (pay per click), SMM (social media marketing), Email marketing, Content marketing, etc.
There is enormous potential inside this niche, but we need to keep in mind that competition is also very high. Professional bloggers who have multiple blogs in different niches, always like to start digital marketing blogs.
The best part of this niche is, that there are huge numbers of digital products available for affiliate marketing. You will find various software, digital courses, and Plugins, that have a lucrative affiliate program. Most digital products pay more than 50% commission for affiliate sales, which is insane.
The negative side of the digital marketing niche is, that it is difficult to rank in search engines. Sometimes it may take more than six months to start getting a good amount of traffic organically. So, if you have patience and you can work hard consistently, then you can definitely start your blog in this niche.
Micro niche – Email Marketing, SEO, Social Media Marketing, etc.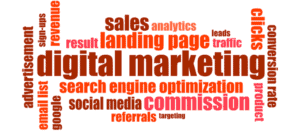 Technical niche.
You should pursue tech blogging if you love gadgets and have a desire to learn more about them. As a tech blogger, your objective is to use your expertise in the industry to attract and grow an audience.
Some people can argue that the technical niche is no longer beneficial. This isn't the case. This specialized market has a lot of growth potential. As we all know, this is a period when tech firms are releasing new technologies and devices every single day.
There are enough products available in the marketplace and obviously, various companies are coming with affiliate programs. So, you will never run out of content ideas to write articles and affiliate products to sell.
Micro niches – Mobile technology, PC technology.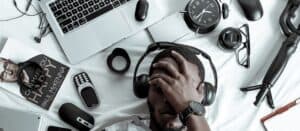 Make money online:
This niche is the most competitive niche in blogging. Is this saturated? This is the most profitable niche ever. You will find millions of websites and blogs working in this particular niche "make money online". But this is not saturated till now at all. There are a lot more opportunities available in present times also.
Basically "make money online" is not a niche, this is an industry. A lot of niches come under "make money online" like affiliate marketing, blogging, and website designing. "Make money online" and "digital marketing" are somewhat related to each other. You can definitely start with the "make money online" niche, but you have to face a lot of competition initially. Definitely, there are enough opportunities to earn if you can keep patience and can do hard work.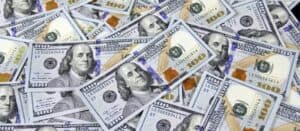 Health & Fitness:
This is an evergreen one of the best blogging niches for affiliate marketing with a lot of opportunities, but definitely with high competition. This niche has a lot of traffic, and there's plenty to go around. 
One of the most lucrative blogging niches for affiliate marketing is health. As an affiliate marketer, you can promote a variety of beneficial health goods.
In this day and age, health and wellness are hot issues, especially as obesity becomes more common. To start a health blog, you need to be passionate about the subject or need to have some experience.
Micro niche – Skincare, Anti-aging, Diabetes, Reduce belly fat, Remove stress, etc.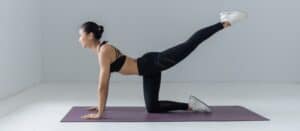 Manifestation / spirituality: 
Simply defined, manifestation is the process of bringing something into your life via the use of thought, attraction, and belief. This is also one of the best blogging niches for affiliate marketing. 
The power of manifestation permits you to take the life desires you've been imagining in your mind and make them a reality. So, if you think it, feel it, and believe in it with passion and positivity, it will manifest.
The Manifestation or Spirituality niche has become very popular in recent days. Visualization should be your best choice if you're looking for the most powerful manifestation approach.
This method has been used for a long time and produces amazing effects. It's an excellent method for focusing on a single objective and completing it with confidence. There are various products available now in this niche for sale.
Micro niche – This is itself a small niche, but you can focus on visualization initially.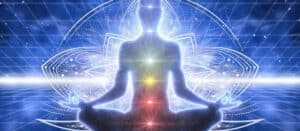 Love & Relationship:
This is also a hot niche in recent times. In today's busy world, some people find it difficult to maintain emotional bonds. That is the reason this niche becomes one of the best blogging niches for affiliate marketing. 
Also, this market is so profitable that it is believed to be worth $2.5 billion in the United States alone. But I believe you need some passion for this topic to start a blog on this niche.
This could be a little tough to sell products through a relationship blog, but you can start small and change as your audience develops. When done correctly, it can be extremely profitable.
Micro niche – Hook-up, Blind Dates.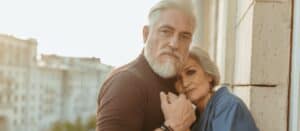 Fashion and Beauty:
Fashion is the combination of what we wear and the way we wear it. If you're seeking to establish an affiliate marketing business through your blog, the fashion sector is a great place to start.
Everyone wants to look nice, from their clothes to their shoes, sunglasses, dresses, ties, and accessories. So, there are a lot of products available inside this niche for sale.
The most popular fashion bloggers offer sponsored content, in which businesses pay them to advertise their items. For many fashion bloggers, paid and sponsored content is their main source of income.
Micro niche – Beauty, Cosmetics, Fashion Trends, etc.
Finance & Investment:
The value of the sector is now estimated to be $1.35 trillion. The personal finance niche is showing steady growth for the past several years. So, this is also one of the best blogging niches for affiliate marketing  
The focus of this niche is on putting your finances under control and growing your net worth. It's an evergreen niche and one of the most lucrative to start a blog.
In this niche, you need some idea, knowledge, and interest to start and grow a blog. There are various financial investment products and apps that are available for affiliate marketing in the finance and investment field.
Micro niche – Stock Market, Foreign Investment.
Pet Care:
The pet-care sector is estimated to be worth about 21 billion dollars each year, making it extremely lucrative.
In affiliate marketing, the pet sector is one of the most profitable for a long time. Millions of individuals own dogs, and they love to spend on them.
The overall pet niche is huge, and a newbie affiliate marketer would be smart to split it down into micro-niches for the blog.
Micro Niche – Dog Food, Dog training, pet grooming, pet accessories, etc.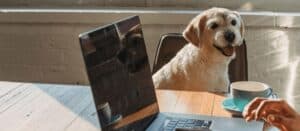 Travel:
How can we get out of tense situations like anxiety and stress? Travel is the answer to this. The travel niche has a lot of competition, but that's because the niche is profitable.
By providing high-quality content to your audience, you can generate a consistent income faster than in most other popular niches. This is one of the best blogging niches for affiliate marketing.
If you are passionate about travel, you should create a blog. You can assist customers by providing information about different travel and tourism companies, through hotel booking and ticket booking apps.
It's an excellent method for people to benefit from your experiences. Also, there are various products available for affiliate sale.
Micro niche – Airline and Travel Tour Company, Travel Budgeting, etc.
Related articles: