Introduction:
If you're an affiliate marketer, you already know that traffic equals money. You can have the most compelling landing page in the world, but if you don't have traffic to send to it, you won't make any sales. In this article, we will talk about how you can get affiliate marketing free traffic with ease. 
If you don't know how to get free targeted visitors to your website, then you won't earn money with your marketing efforts. Here are 10 easy ways to get free targeted visitors to your website and start earning money through affiliate marketing.
There are many ways to get free traffic and increase your visibility online, whether you're looking to rank in search engines, sell more products or simply attract new visitors to your website or blog. To start with, check out this list of 10 easy ways to get free traffic to your website today.
This list of 10 easy ways to get affiliate marketing free traffic will help you earn visitors and views online even when you don't have money to spend on advertising.
1. Start a Blog and do SEO:
Since search engines are integral to most of our daily web browsing, it's important that your website is optimized. By following basic SEO principles, you can attract more visitors from Google searches and increase your online visibility. 
Your website should be user-friendly and interesting for search engines to read. Search engines such as Google exist for one purpose, to bring up relevant results whenever a user types in a query. The more likely you are to appear on page one and rank higher than your competitors, you're more likely to get traffic from search engines. 
Keep in mind, Search engine optimization isn't automatic. You need an experienced hand or an expert tool if you want of improving your rankings without wasting loads of time on it. Fortunately, there are plenty of great SEO tools out there that'll do everything for you to write an SEO-friendly article. A few examples of good SEO tools are KWFinder, Long Tail Pro, SEMrush, etc.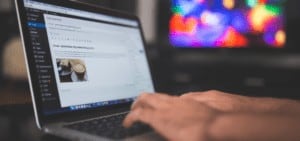 2. Pinterest:
Pinterest is a great way to get traffic. When you pin something, you are creating an attractive graphic that people click on and visit your site. This can be very helpful if you work in a particular niche. 
Pinterest also allows for more general content sharing as well, so it's a good idea to get traffic for anyone in any niche. Additionally, don't forget about Pinterest groups where members can follow each other and repin their best pins. It's another avenue of free traffic for affiliate marketing. With so many new users joining every day, there are countless opportunities out there to get affiliate marketing free traffic.
3. Youtube:
If you have a channel on YouTube then uploading informative videos about a product you would like to promote is one of the easiest ways for getting free traffic. 
Create your own Youtube video and include an affiliate link in the description of the video. The links on youtube videos get more clicks than links in text form. 
If you want more views on your video make sure that you create a catchy title and thumbnail of your video. If you are searching for how to get traffic make sure that you add those keywords or phrases in its description as well as tag box. This way, you not only increase affiliate marketing free traffic but also build network connections with the related people.
4. Email marketing:
The average person checks their email about 2 times a day, so it makes sense that your affiliate business should have an email marketing strategy. You can start collecting relevant people emails right from today. 
You can collect emails through a lead magnet. The lead magnet is the method of collecting emails where you will give some lucrative giveaways in exchange of their email address. 
Start provide values through your emails to your subscribers. Later on you can pitch them affiliate products to sell.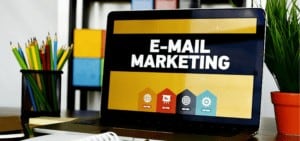 5. Instagram:
If you want to build an audience base, or just want more online presence, you should definitely consider Instagram. Once you get an account and find your niche, use relevant hashtags to connect with people who share interests with you and your business. 
Instagram is a very easy way to get traffic. When you start using instagram, follow people. Don't just add someone because they have a lot of followers. Niche based followers only can help you to grow your business. Do you want to increase niche based Instagram followers through paid methods? Try Kicksta.
6. Quora:
Quora is an excellent platform to start affiliate marketing. Start with a relevant question on Quora and then answer it. Replying answers to questions you can build up followers. The more followers and the more views your answers get, the chances that your replies will become popular enough for people to start sharing it widely. Provide your website or landing page link in your answer to drive affiliate marketing free traffic to your affiliate links.
Quora is different from many sites on the Internet because it allows users who are experts in their fields of study to answer questions publicly. Alos, create a Quora space to post articles on regular basis.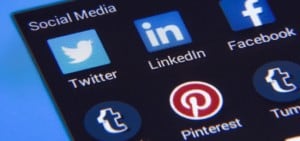 7. Reddit:
Be an active user in Reddit and post interesting content. This is a very good source of traffic for more affiliate sales. Just like Facebook groups, there are multiple subreddits where you can promote your site. But first, have some high-quality content that makes sense to Reddit users. 
8. Linkedin:
The ultimate place of B2B marketing is Linkedin. It's a place where other professionals with similar interests hang out. You can join groups based on your interest and build professional contacts. Also, you can make affiliate marketing free traffic and sales through this platform.
When you begin your journey with affiliate marketing, begin by creating a LinkedIn profile. Building up your professional network is a great way to meet other people who might have an interest in what you have to say and recommend. 
Also consider joining groups where others are talking about business and related topics so that you can start conversations that will hopefully lead to referral traffic. LinkedIn has millions of users, so it's easy to connect with others on there.
9. Twitter:
Many affiliate marketers recommend signing up for Twitter to drive traffic. Good contents gain followers who will eventually drive your affiliate sales.
10. Tumblr:
If you haven't already created a Tumblr profile, go and create one. Share your article link inside Tumblr to drive more traffic.
Conclusion:
So, these are the 10 methods or platforms, from where you can drive traffic to your affiliate links and make affiliate sales. Write relevant contents with proper values in your niche, and engage people and build trust. 
I am pretty sure if you can use these platforms, you will definitely able to drive affiliate marketing free traffic within very short period of time. Hope this article will be helpful for you for your affiliate marketing business. Thanks for reading the article.
Few related articles you may like to read: