Introduction:
While affiliate marketers make up some of the most successful online entrepreneurs, there are also lots of affiliate marketers who quit within the first couple of months of launching their business. You need to avoid a few affiliate marketing mistakes. From choosing the wrong niche to promoting low-quality products, it's clear that there are many things you can do wrong when you start an affiliate marketing business. 
Affiliate marketing is one of the most effective and flexible ways to make money online, but it's not without its own set of challenges. Many people who decide to get into affiliate marketing end up failing because they make one or more mistakes that can easily be avoided.
Affiliate marketing can be one of the best ways to make money online, but like any form of internet marketing, it does have its own set of challenges and pitfalls. Having an idea of what mistakes you should avoid as an affiliate marketer can save you from a lot of heartaches and wasted time, so let's take a look at the 24 affiliate marketing mistakes to avoid.
1. Wasting time on wrong methods, that never works:
There are too many methods out there and some of them may never work for you. Don't waste your time on methods that never work. This can be something that's just too new and nobody has tried it yet, or it can be a method that doesn't fit in with your affiliate product or niche. 
The more time you spend promoting products without results, then you are wasting your money. Always choose proven methods and strategies that deliver results over those that don't.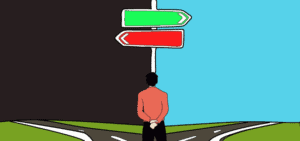 2. Choosing the wrong niche:
The most important thing when choosing a niche is that you must have some interest in it. You don't need to be an expert. The knowledge you can gather from Google and Youtube. If you don't have any interest or knowledge of your niche, then it's going to be extremely difficult for you to write articles, make videos and keep up with your promotions. 
3. Doing the things, that you love:
We all have things that we like and don't like. In the case of affiliate marketing, don't do the things you are passionate about, but do the things that give results.
4. No planning:
Going into an affiliate business without any prior research can be a big Affiliate Marketing Mistake. You'll be shooting in the dark, and you may end up wasting time, resources, and even money. Before you take your first step into affiliate marketing, spend some time researching what it's all about so that you understand how it works. 
Before starting an affiliate marketing business you need proper planning for the same. Read this article to plan affiliate marketing >> What are the best ways to start affiliate marketing as a complete beginner?
5. Mistake to get rich quickly:
You may think like you will make a lot of money and become rich quickly just after starting the affiliate business. Then you are doing a big mistake. Affiliate marketing is a long-term game. Of course, you can get some conversion quickly, but for the consistent income, you need to give time. Slowly you can make your business graph upward.
6. Jumping from one course to the next:
A lot of new affiliates are excited and want to learn everything they can. They want to know all about copywriting, traffic generation, payment processing, cookie management, and conversion optimization. While it's important to educate yourself in these areas, jumping from one course or training program to another is a bad idea. If you just pick up one thing at a time and master that skill before moving on then you'll build your knowledge base slowly but surely over time.
7. Not creating digital assets:
You need digital assets to grow an affiliate marketing business. Digital assets can be a website, a youtube channel, or an email list. Also, you need the traffic to your website and viewers on your Youtube channel. If you have no traffic or a small audience, it will be difficult for affiliates to sell products through it. Only through paid advertisements and sharing links anywhere on the  internet is not the right way of affiliate marketing. Want to know how to create an affiliate website from scratch? Read this article >> How to Create an Affiliate Website With WordPress?
8. Promoting low commission products:
Don't always choose low commission products to promote. You will not get the proper ROI if you promote low commission affiliate products.
9. Not promoting recurring commission:
One of the biggest mistakes that affiliate marketers make is they don't promote recurring commission affiliate products. Recurring commissions are a great way to lock in long-term income. If a customer comes back again and again, you get a larger commission each time they purchase. 
If you are not choosing recurring commission affiliate products, you are missing out on making bigger paychecks month after month. Want to know the top high-paying recurring affiliate programs? Read this article. >> Top 10 high-paying recurring affiliate programs in 2022.
10. Not creating a personal brand and building an audience around you:
One of the biggest Affiliate Marketing Mistakes is that they fail to grow their audience. They don't build their personal brand and actively nurture an audience around them. If you want your affiliate marketing business to grow, you should consider building an audience and personal brand.
11. Not focusing on learning:
One of the biggest Affiliate Marketing Mistakes you can make is not investing time into learning more about affiliate marketing. Many people approach their new venture with passion and excitement but don't spend time learning about new things. So, spend some time on your learning to become successful.
12. Spamming Links:
Do not spam affiliate links everywhere on the internet. Spamming links will not be going to give you results. Vendors will ban your affiliate account and different platforms will ban you where you are spamming links.
13. Not building an email list:
Building an email list is one of affiliate marketing's most effective tactics. It allows you to directly market your products and services by reaching potential customers through a channel they check regularly, that is their email inbox. Not building an email list is the biggest Affiliate Marketing Mistake in your affiliate journey.
For example, if you were promoting travel deals, you could send an email each week highlighting great deals to certain locations. If people visited your site via that link and converted, you will get a commission. So, start building an email list right from today. Don't know how to grow an email list? Read this article >> How to generate email leads to grow your online business?
14. Not being consistent:
If you want to be successful in affiliate marketing, you'll need to commit and make sure your efforts are consistent. Write content on your website and create videos consistently. Consistency is a must to become successful in affiliate marketing.
15. Not doing content marketing:
This can be a major mistake for any affiliate marketers out there. It may be hard for you, but do your best to think about creating helpful content around what you are selling rather than just promoting it all of the time. 
After all, your number one goal should be to drive traffic to your links. To drive traffic you need helpful content in text, video, audio, or image form. Till now you are not doing content marketing? This is one of the biggest Affiliate Marketing Mistakes you are doing.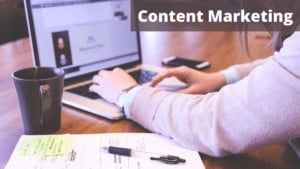 16. Creating low-quality content:
Creating low-quality content is one of the biggest mistakes you can make when trying to succeed in affiliate marketing. Poorly written articles that aren't properly researched will never help you rank well in search engines and neither will they help your conversions. Your main objective is to provide useful content and you should always focus on. 
17. Not providing value to your visitors:
Always provide value to your visitors. If you have an awesome informative video that has a lot of potentials. Use them on blogs, Facebook pages, or any other social media sites. Not providing value to your visitors is the biggest Affiliate Marketing Mistake.
18. Being aggressive on selling over helping:
Show your visitors that you are there to help them not just trying to get a quick sale. So, don't be very aggressive to sell products, instead try to solve the problems of audiences.
19. Promoting without any knowledge of the product:
Not having proper knowledge of what you are promoting is one of the biggest mistakes that affiliates make. An affiliate must know more about the products they are promoting. 
20. Not ready to invest money:
You must invest money in various essential tools and services. For example, you need good hosting and a domain for your website. Hostinger, Bluehost, Cloudways are few good hosting service providers. You can purchase domains from Namecheap and Godaddy website. Various other affiliate tools you will need to work with ease. >> 20 Best Affiliate Marketing Tools For More Affiliate Sales.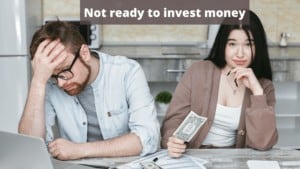 21. Promoting non-reputable products:
If you are suggesting products to your audience, which is not a good one, it will harm your reputation and personal brand. So, always promote a product that has a good market reputation. 
22. Trying to do everything by yourself:
You need a team, you can't do everything yourself and expect to grow a sustainable business. You can hire content writers or SEO professionals to grow your business.
23. Implementing many methods at a time:
Try implementing only a few methods at a time, make them work. If you try too many methods at once, you'll never be able to see which one worked and which didn't.
24. Being impatient and giving up:
It's easy to be impatient and give up. Just remember that you are working for yourself and not for someone else. So make sure that you don't get frustrated at all. If one method doesn't work, then try another. That's what affiliate marketing is all about. 
Conclusion:
I am pretty sure if you can avoid these common Affiliate Marketing Mistakes you will become successful in affiliate marketing. That's all about the mistakes of affiliate marketing. Thanks for reading the article.
Few related articles you may like to read: