Introduction:
An affiliate program with a recurring affiliate commission option can help you earn money long-term. There are many different types of recurring affiliate programs out there in the internet marketplace. In this article, I will share with you the top 10 high paying recurring affiliate programs for more affiliate income.
As an affiliate marketer, it's important to find ways to earn a profit as often as possible without going through much effort, and that's exactly what recurring affiliate programs allow you to do.
Every affiliate program doesn't offer these options. Of course, this is good to promote recurring affiliate programs for long-term income, instead of just taking one-time commissions. Get paid each time your referrals convert their orders into sales by making payments on your recommended products or services.
What is affiliate marketing?
Affiliate marketing is promoting and selling someone's product and earning some commission. Basically, it means that you will be paid commissions every time your referral makes a purchase through your affiliate link.
What is a recurring affiliate program?
A recurring affiliate program is one that pays you commissions on every order for your one-time referral. Recurring commissions keep being given back to you over and over again as long as the customer purchase products.
If you need recurring income and not one-time commissions, then you must select the affiliate programs that pay through recurring commission should be your first choice.
Top 10 high-paying recurring affiliate programs:
SEMrush affiliate program is called BeRush. This is a tool for the perfect SEO of a website. This is a market-leading SEO tool for Bloggers and affiliate marketers.
SEMrush is one of the top high paying recurring affiliate programs. This provides a 40% recurring commission every time. You need to refer once, and whenever the customer comes back and pays again, you will get the commission.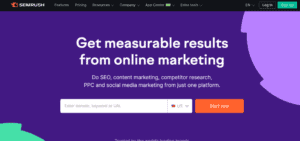 Cloudways is an SSD-based website that provides website hosting solutions. Among other website hosting programs, they give the best recurring affiliate commission in the market. With four Performance-based Slabs, you may earn up to $125 for each sale.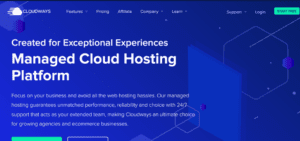 This is a popular SEO tool for bloggers. There are various tools inside Mangools. KWFinder is an awesome keyword research tool inside Mangools.
Promote Mangools SEO products and get a 30% lifetime commission. Since 2014, people all around the world have used and appreciated it.
Mangools is recognized as the best SEO platform, with over 500k clients globally. Simply sign up inside Mangools and get access to their affiliate program. You don't need any approval to promote their product.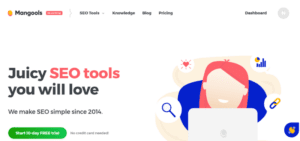 AWeber is a market-leading email marketing tool. The well-known email marketing technique is most recognized for leveraging and quickly closing a sale. Also, it enables users to send RSS emails and follow-up emails with ease.
The program allows you to earn a 30% recurring fee on any sales made through your affiliate link. So, get started with AWeber affiliate right away.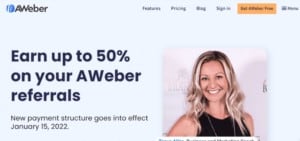 Leadpages is a popular landing page builder that offers a wide variety of premium templates and lead generating features. It simplifies the whole site-building procedure with its configurable and responsive layouts.
The Leadpages affiliate program can help you earn up to 30% recurring commission for as long as the customer buys the product.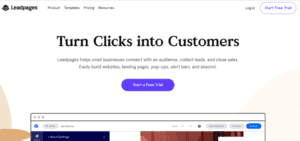 SocialPilot is a social media management tool. This tool is compatible with Facebook, Instagram, Twitter, LinkedIn, Pinterest, Tumblr, and a variety of other social networking platforms.
It provides services such as post analytics, automatic social media posting, content management, conversion tracking, and so on. It works quickly to manage, schedule, alter, and post all of your social network information.
SocialPilot is an excellent affiliate platform that allows affiliates to earn a substantial lifetime recurring income of up to 30%.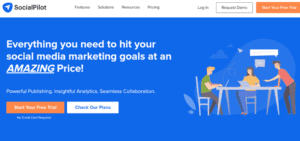 Teachable is a platform that allows you to build coaching and online courses. You may now turn any of your skills into a profitable knowledge businesses.
Within seconds, you'll have access to everything you need to create and sell online courses. Even if you don't have any technical abilities, the Teachable platform makes it simple to develop online courses.
Teachable is one of the top high paying recurring affiliate programs, it allows affiliates to earn a 30% recurring commission as long as customers purchase through their links.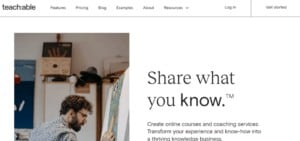 The VPN connection guarantees the safe transfer of sensitive data. It prevents unauthorized people from traffic and allows the user to operate remotely. If you utilize a reputable VPN service, any hacker who is watching your internet traffic would be unable to trail your Internet activity after you.
PureVPN has over 6,500 servers in over 140 countries and provides a quality VPN service. It also allows you to earn a 35% recurring commission.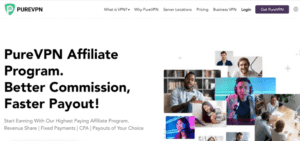 Understanding how your visitors responds to your products is essential to optimize your campaigns and take your business to the next level.
ClickMagick is a cloud-based marketing tracking and optimization tool. You may create tracking links using ClickMagick, and the program will show you who visited on your links as well as which clicks resulted in purchases. Take advantage of the ClickMagick affiliate program to earn a 35% recurring commission.
Create, market, and monetize your expertise using this excellent platform that gives you ultimate control over the business.
With this simple course builder, you can easily create high-quality e-learning products for any audience. The best thing is that no coding or technical skill is required. Thinkific allows you to earn a 20% recurring fee on sales made from your affiliate links.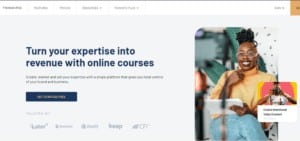 Conclusion:
These are the top 10 high paying recurring affiliate programs that allows you to earn more affiliate sales with less efforts. So, join today to the above affiliate programs and skyrocket your affiliate business. Thanks for reading the article.
Few related articles you may like to read: