Introduction:
Are you promoting affiliate products or your own products online through your landing page? Doing free promotion or paid promotion, all your efforts and money may go waste if your landing page is not a high converting one. In this article, we will discuss how to create a high converting landing page from scratch.
It's really easy to create a nice problem-solving landing page, but it needs a good tool, effort, and knowledge. As an online marketer, you must know how to create a high converting landing page that meets the needs of your landing page visitors. Creating a high converting landing page is not only designing a visually catchy page but something more than that. 
What is a landing page?
The main goal of a landing page is to boost conversion rates and more submission of contact forms. Simply you need more leads and sales through your landing page. A landing page can be a homepage or a single page made for a particular promotion, offer for some digital or physical products.
Affiliate marketers and product creators build landing pages to prompt products through Google ads, Bing ads, or some other advertising platforms. The landing page is also used for social media marketing as a free method of promoting products. A landing page pre boost or warms up people before sending them to the sales page. 
Types of landing pages:
Based on the final goal, there are various types of landing pages, each of which has some advantages. The effectiveness of your marketing depends on which one you select.
Squeeze Page:
The squeeze page is also called an opt-in page, a lead capture page, or a lead magnet. Inside a squeeze page, there will be a form to input visitors' contact information like name, email address, phone number, etc. 
People provide their personal information in exchange for something valuable. Simply you need to provide some giveaways to encourage visitors to input their contact information. The free giveaways can be an e-book, a video course, etc.
For a successful squeeze page, you need a great copy, a catchy image, a contact form, and valuable free giveaways. A squeeze page can be used for any business to collect leads from the relevant people. 
A sales letter or a long-form landing page:
The long form of the landing page highlights the features and benefits and replicates them until the visitor is impressed that the product is an absolutely good one. The visitor is guided through all different facets of the offer on the long-form landing page.
The longer people read the page, the more likely they are going to convert. Great copy encourages visitors to scroll down the page while also convincing them that they are making the right pick. A long-form landing page is used for direct selling any digital or physical product.
Page through or click-through landing page:
A click-through landing page is a simple and short form of landing page that just redirects people to the sales page. A click-through landing page contains a catchy headline, a small and basic overview of the product, an image or small video, and a call-to-action button.
The advantage of this kind of landing page is visitors can know an overview of the product details. Some advertising platforms like Google ads don't allow direct affiliate links, a click-through landing page used to redirect people to the sales page.
Product review landing page:
People want to know in detail about the product before purchasing it. So, a review-type landing page is very popular to sell any product. On the product review landing page, you need to provide all related information like features, benefits, price details, vendor details, pros, and cons. An in-depth product review landing page always converts like crazy. 
Video sales letter (VSL) landing page:
As video marketing is a robust form of online marketing now, a VSL landing page always converts better than a text-only landing page. At the beginning of the video landing page, you need to embed a captivating video about the product details. Also, you need to include a good copy and a call-to-action button.
How to create a high converting landing page?
Few basic things you must have inside your landing page to make it high converting. 
1. An engaging headline:
The headline must catch the reader's interest.

The headline should explain to the audience what exactly you are offering. 

Make it concise, no more than 20 words.
2. Subheadings that help to convince:
Write subheadings in such a way that people should stay more time inside your landing page.
The compelling subheadline is put right beneath the top story.

The subheadline should be convincing.

Go into possibly a bit more details than that of the top story.
3. Eye-catchy images:
The images should be appropriate to the product that you want to sell. You can display product image 

If you have a service to sell, the image must showcase significance to the viewer and they must relate the image to your service.

The photographs must be of great quality and proper size.
4. Convincing copy:
A simple explanation is required to make your visitors understand clearly about your product or services. Explain in detail how people will be get benefited from using it. Keeping things simple is the best strategy to make a landing page high converting.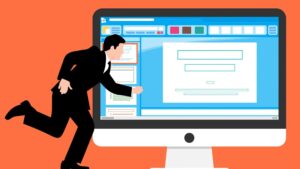 5. Highlight customer pain:
People will always try to seek relief from pain. Highlight customers' pain points and gives them a solution. So, basically, you are showing them the pain and explaining how they can get rid of the pain by using the product. 
6. A clear call to action button:
This is the most important element inside your landing page. Make your call-to-action button clear, big, and eye-catchy constructing color. 
7. Guarantee and customer support:
Clearly mention what guarantee the vendor is providing. If there is any money-back guarantee, don't forget to mention it. Also, mention how friendly and knowledgeable customer support they have.
Best landing page builders:
There are various landing page builders are available in the market. If you don't want to invest money you can use google sites as a free landing page builder. Also, you can use WordPress with the free Elementor plugin to create a landing page.
If you want a good landing page builder with a reasonable price, you can go with Leadpages, GetResponse, AWeber, Systeme.io, etc.
Conclusion:
Your hard work will be rewarded through a high-converting landing page. This is where customers visit and purchase the product. So, it's really important to make it high converting. 
Creating a powerful and high-converting landing page is not difficult. I am pretty sure if you can follow the above points, you can easily create a  landing page that converts. I hope you get a clear idea that how to create a high converting landing page with ease. 
Few related articles you may like to read: