Introduction:
Survey says, more than 70% of Americans read product reviews before purchasing any digital or physical product. The product may be software, a manifestation product, or a weight loss product. So, in this article, we will learn how you can write a high converting product review with ease.
Affiliate marketers know that writing a product review is one of the best methods to do affiliate marketing. If you are a newbie affiliate marketer you must know how to write a high converting product review. 
The objective of a product review is to share information about a product. A lot of information can be provided by a well-written product review. An in-depth review is important if you want conversion or sales from your product review.
It takes significant time and effort to write effective product reviews. You don't put anything together in 500 words quickly. Rather, the excellent reviews may easily include more than 1,000 words and go in-depth. Before you write, ensure that you can spend the time reading on your own.
In this article, I have listed a few basic things that you must know while writing a high converting product review.
1. Ask for review access to the product:
This is important to access the items you will evaluate to be an independent marketer and reviewer. But it is not always possible to purchase the product before writing a review.
In the case of a digital product, you must take review access from the product creator. Major affiliate platforms like Warrior Plus, JVzoo, and Clickbank, provide review access on their affiliate page. 
If the review access is not given, you can contact them for the same. The product creator of any organization is likely to be glad to offer you access to the platform for the time being you need to evaluate it.
But it is true that for any physical product like any kind of supplement or weight loss product, it is not possible to get the product hands-on. In that case, try to collect maximum information from the affiliate page and sales page itself.
2. Gather knowledge about the product:
When you join affiliate networks and get access to items, make sure you research and analyze the product to write a high converting product review. If you want to write a good product review, be curious and learn more about the brand and the product. You must include competitors in any product review.
3. Be honest in your review, do not push or hype it:
Absolute transparency is important. Products must always be seen from the perspective of the buyer. It makes no sense to get your client to believe there are no cons to the product. Rather, be honest.
Points or structure to write about the product:
The way to structure a product review isn't really fixed. You can choose to either follow the framework used by well-known review sites or create your own unique structure. Some of the components for a good affiliate product review must include:
Small introduction:
A basic introduction is required at the beginning to start a product review. One thing a prospective buyer wants to know is whether the product is for them or not. Too many details should be avoided while giving an introduction. It should not be more than a few paragraphs.
Introduce the vendor:
Write details about the product creator. For any software product, this is very important to give all the details about the vendor like qualification, experience, etc. Also, provide previous popular product names created by that particular vendor. 
Exciting features:
List each and every feature of that product while writing a high converting product review. People want to know complete features and benefits before purchasing. Use bullet points to list all the exciting features of the product. Also, describe what are the benefits of each feature.
How the product works:
Get the review access and describe how the product works in detail. If you found any official demo video of the product on the affiliate page, embed it on your review website. Through the demo video, people can understand the exact working procedure of the product. For physical products, you can include a few images and a complete description of the working procedure.
Pros & Cons:
Include each and every positive point of the product. Use bullet points to list out each and every pro. Do not forget to include at least one or two cons. Be honest, and include the particular cons you found inside the product.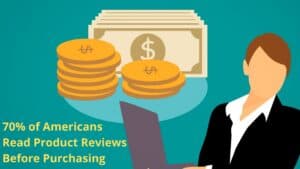 Why people will purchase:
Also, include the reason to purchase the product. Write the product that is best suitable for whom and why. For example, if you are writing a "make money online" related software product review, the product may be suitable for affiliate marketers, product creators, eCommerce owners, etc.
Front End price and upsell details:
Write the complete price details of the product, like the front end and all the upsells and down sells. Physical products also include the price variety. 
Customer support:
Customer support is a major purchasing criterion for any product. People want to know whether they have good customer support or not. Be honest and write the customer support of the product.
Some products only have live chat instead of mail or direct calling. Write what form of customer support the vendor is providing and how prompt and effective they are.
Worth buying or not:
Give your honest opinion, is the product really worth buying or not. For a few physical products, you may not judge without buying the product. So, in such cases, you can take help from reputed review websites.
Money-back guarantee:
Most online product vendors provide a money-back guarantee. Sometimes it is 30 days, 60 days and in a few cases, it is 180 days. Few vendors provide unconditional money-back guarantees. 
That means they will refund without any questions asked. In some cases, they will ask the reason. If they are not able to solve customer problems, then only they return back the money. So, you need to mention every aspect of the money-back guarantee.
Conclusion:
Give your final opinion about the product in a small paragraph.
So, that's all about writing a high converting product review. I hope this small article will be helpful to you in writing a review for any physical or digital online products. Thank you very much for writing the article.
Related articles: