Introduction:
ManyChat Messenger Bot was designed for sales and marketing in mind. Personalized interactions via Instagram Direct Messages and Facebook Messenger may help you boost sales performance, and customer engagement, produce high-quality leads and provide quick support.
Using its dynamic drag-and-drop interface, you can easily create and organize meaningful conversations for Instagram Direct Messages and Facebook Messenger that facilitate connections and lead to more sales. The best part? No coding expertise is required.
ManyChat Messenger Bot Features:
Flow builder:
Create customized chats quickly using a flowchart-based configuration. Customize texts, videos, images, and destinations, such as a website or IG Stores, and develop chat interactions effortlessly with no coding.
Keywords:
If an Instagram user communicates with you with a certain specific keyword, you may trigger messages, full discussions, and business automation. This is quite useful for establishing discussions from Instagram Stories.
Comments automation:
Respond to Instagram Post comments, similar to a person's reply, and deliver a message, all automatically and quickly.
Story mentions trigger:
Respond to each individual who mentions your profile in a Story right away. Send a simple thank you text, begin a whole automated discussion, or simply activate marketing automation.
Conversation starter:
Begin a conversation with a certain topic with new consumers who had never messaged your business before. Conversation starters are excellent for answering frequently requested inquiries.
Collect user information:
In ManyChat's customer relationship manager, collect and manage critical user data such as email addresses and phone numbers. Utilize the data provided by the consumer to personalize your message by automatically capturing it as a regular aspect of the interaction.
Live chat:
There is always a reason to interact with customers in real time. Set up an unlimited number of your team members to chat with Instagram users one-on-one through Live Chat. Use LiveChat for PC or their mobile application.
Integrations with your favorite tools:
Integrate Instagram with major platforms like Shopify, MailChimp, GoogleSheets, Klaviyo, Zapier, and others with ManyChat.
Deliver through mobile:
Facebook Messenger is now one of the popular smartphone applications. ManyChat's mobile chatbot features can help you get there.
Get qualified leads, make an appointment, update orders, Recover Abandoned Carts and get more benefits through this mobile app.
Convert your comments into sales:
Also with Comments Growth Tool, you can instantly reply to comments on your Facebook posts. Answer frequent queries, recommend products, start newsletter sign-ups, and much more.
Understand what works:
Convert your customer interactions to sales on your website or in the online shop with ManyChat data and analytics solutions.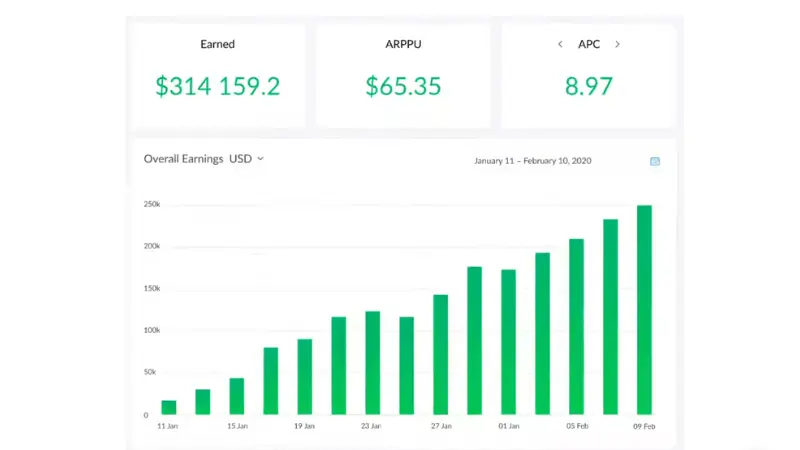 Drag, drop, and connect:
You can build the client interactions you need to meet your Facebook Messenger marketing goals with ManyChat's simple tools.
ManyChat Messenger Bot Integrations help you save time:
Through direct connectors to Shopify, PayPal, Stripe, ActiveCampaign, Google Sheets, and 1,500+ other applications via Zapier and Integromat, you can directly integrate ManyChat into your favorite eCommerce platforms.
Excellent customer support:
Their customer service and a large collection of best practices, tips, and videos are available to help you get started. If you want assistance, they have 600+ expert agency associates and 80,000 community specialists on standby to assist you.
Close more sales by SMS:
85% of clients like text messages over phone calls or emails. Reach out to your consumers through SMS.

Contact your Clients Immediately on WhatsApp:
To interact with your clients in mass, automate your sales and service. Create dynamic discussions on WhatsApp.
ManyChat Messenger Bot Benefits:
Instagram Direct Message Automation Made Simple:
The Instagram DM feature on ManyChat Messenger Bot is easy to use. Visual interface with no coding. It automates your branding, customer service, lead generation, and other tasks.
Boost product sales:
With Instagram DMs, assist clients in finding the perfect offering. Respond to product queries automatically, build product quizzes, and direct clients to the store.
Get qualified leads:
Save time by verifying leads with automated chats. Capture and save email addresses and phone numbers. Engage as required and talk with eligible leads live.
Increase engagement:
Employ messaging-powered campaigns, like freebies, promos, and challenges, to increase your follower, comments, and responses. Make it simple for consumers to initiate interactions with you and guarantee they receive a reply.
Provide instant support:
You may improve customer satisfaction while saving time by automating customer service answers. Answer frequently asked questions with pre-written replies, collect customer service data, and notify your personnel to chat live.
Communicate through Facebook Messenger:
ManyChat Messenger Bot is the best Facebook Messenger bot that automates client acquisition and retention, giving you more time to focus on other tasks.
Increase the effectiveness of your Facebook ads:
When you integrate the ManyChat Messenger Bot with your Facebook Ads, you may save up to 9X on recruiting expenses. Using Click-to-Messenger Ads to direct leads to Chat, where you can verify leads, receive payments, and continue the discussion.
Visitors may be sent to the Facebook Messenger chatbot from everywhere:
Establish a Messenger link for your chatbot with ManyChat's Messenger URL Growth Tool, which clients can access via their online portals.
Pros:
Leads can be automatically qualified.
Recover discarded carts.
Send out coupons and promotions.
Create a following.
Gather feedback and reviews.
Share news and updates.
Order confirmation.
Respond to Customer Service Inquiries.
Schedule Appointments and Send Reminders.
Fantastic and prompt customer service team.
Support chatbots for Facebook Messenger, email, and SMS.
A/B split testing is available.
Report bot performance on a daily, weekly, and monthly basis.
A great user experience.
The installation method is simple.
Cons:
The Flow Builder is not fully designed or optimized.
Advanced analytics are lacking to provide a thorough insight.
Pricing:
ManyChat Messenger Bot offers a free trial period. Begin with free access to ManyChat's basic features and engage up to 1,000 contacts.
The Pro plan costs $15 per month. Expand your business by gaining access to all advanced Pro features for an unlimited number of contacts.
The Premium plan is fully supported and customizable to your specific company needs.

Conclusion:
ManyChat Messenger Bot is a Facebook and Instagram official partner. Instagram DM Automation is 100% Instagram-authorized and safe to use. It is becoming more difficult to contact your core demographic. People access very few emails, and social media is so crowded that your online presence is very less of your target demographic. Facebook Messenger bots solve these issues with ManyChat integration.
The bots enable you to greet new customers automatically, deliver them data, schedule messages, reply to specified keywords, and more.
Related articles: