Introduction:
Are you an affiliate marketer, or do you have a product or service to sell? ShareASale is a robust network for affiliate marketers and also for merchants. But in this ShareASale Review article, we will focus on how affiliate marketers can get benefited from this amazing network.
Join ShareASale As An Affiliate Join ShareASale As A Merchant
What is ShareASale and how does it work for affiliate marketers?
ShareASale is the greatest network for affiliate marketers. This excellent network for affiliate marketing started in the year 2000, and it become a most trustable and reputed network slowly.
Marchants list their business inside ShareASale, and affiliates come and sign up inside this network to promote different affiliate programs.
ShareASale is a website that lists businesses that wish to pay a commission on each referral. ShareASale lists thousands of products conveniently in one place.
Instead of searching all over the internet, affiliate marketers can join the right affiliate programs in any niche from this single platform.
ShareASale Review; How to sign up?
Click below the official website of ShareASale and follow the 5 simple steps to start:
www.shareasale.com/info/affiliate-login/
#1: Choose your login details (User name, password).
#2: Input your website details.
#3: Confirm email address.
#4: Input required personal and contact details.
#5: Choose the payment option.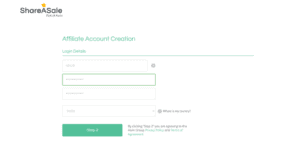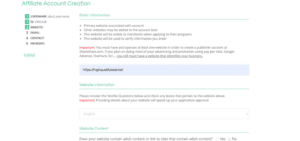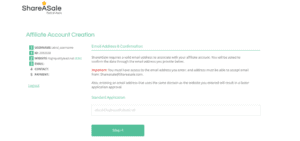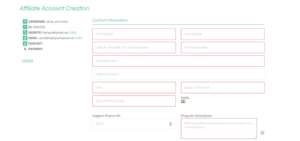 It normally takes 2 to 3 days for approval in ShareASale. Once you get approved you can join a lot of affiliate programs and can start promoting.
Around 5000 merchants are currently enlisted inside ShareASale. So, you can imagine how big the affiliate network is. Here you will find the brands that are reputed and well known. Also, you will find a lot of products from your niche.
Join ShareASale As An Affiliate Join ShareASale As A Merchant
ShareASale Review; Pay Per Lead Affiliate (PPL) programs:
I found a lot of PPL affiliate programs inside the ShareASale network. The big advantage of this is you don't need to sell any product, the merchant will pay you money for each sign-up through your affiliate links. Also, you will get an affiliate commission when that lead converts into sales. I found more than 30 PPL affiliate programs inside ShareASale.
Cookie length:
More than 50% of affiliate programs have a long cookie length. I found a lot of affiliate programs with a cookie length of more than 3 months. That's absolutely great. If someone clicks on your link and bounces back without the purchase of the product, the cookie will be stored inside that device. If that visitor comes again on that product sales page from Google and purchases the product within the cookie duration, you will get paid because of the cookie only.
Shorting facility:
You can short affiliate programs by various categories like EPC, cookie length, sale commission, lead commission, and more.
Payment timeframe and methods:
ShareASale gives payment on the 20th of each month with a minimum threshold of $50. For example, they will pay you on the 20th of February, whatever the commission you earned till the 20th of January.
There are three types of payment methods available, Direct Deposit, Mailed Check, and Payoneer. Direct deposit to the bank is the easiest method that I feel to receive the payment.
ShareASale Review; Pros:
You will find thousands of affiliate programs inside a single platform.

Products are available in various niches.

You will find new products every day.

The dashboard is extremely simple and user-friendly.

The approval rate is more than 90%.

Hassle-free payout, you will never face any problems

.
Any time can contact with affiliate manager if you face any issues

.
Cons:
The PayPal payment option is not available.
ShareASale Review; Conclusion:
This is an excellent platform that leads to the success of your company.
ShareASale has been expanding its network for over 20 years, building connections, inventing technology, and more. Maintain a real-time look into your program, key metrics, and affiliate activities. Utilize this large network and tap into a new source of revenue for your affiliate business.
Join ShareASale As An Affiliate Join ShareASale As A Merchant
Related articles: