Introduction:
If you're seeking some fresh, innovative ways to boost your earning potential as an affiliate marketer, you must know these 10 smart ways to promote affiliate links.
Here are ten practical, savvy tips to help you maximize your affiliate income. We will give an overall approach to promoting your affiliate links successfully and efficiently.
By the end of this article, you will have gained valuable knowledge on how to make the most of your affiliate links.
What is affiliate marketing?
Affiliate marketing is a popular method of making money online by promoting other people's products and receiving commissions. However, simply joining an affiliate program and sharing links will not result in success.
Affiliate marketing is a sort of performance-driven advertising in which a business pay affiliates for each client or sale generated by their own marketing activity. As an affiliate, you will be paid a commission on each transaction performed by your unique affiliate link.
You must have a good plan to promote your affiliate links and produce revenue. This post will go through 10 smart ways to promote affiliate links. Are you a complete beginner in affiliate marketing? Read this article carefully to know all the small details to become a successful affiliate marketer.
10 Smart Ways to Promote Affiliate Links:
1. Content marketing through Blog:
A blog's content marketing is an effective affiliate marketing approach. You can attract potential clients, position yourself as an expert in your niche, and ultimately generate more sales and profits. By providing interesting and insightful blog content you can engage and redirect people to your affiliate links.
To properly use content marketing for affiliate marketing, you must first discover and understand your target audience's desires, problems, and interests. This will assist you in creating content that speaks to them and adds value.
Also, you must try to create content that is relevant to your affiliate marketing niche and includes a clear call-to-action (CTA) that motivates readers to visit the sales page of the products or services you are promoting.
It is essential to optimize blog content for search engines by inserting relevant keywords. This may help your blog articles rank higher in SERPs, making it simpler for potential consumers to find your article and drive more sales.
Additionally, to boost exposure and connection, promote your blog using social media, email marketing, and other methods. You can attract more prospective consumers, and establish yourself as an expert in your field. Ultimately generate more sales and commissions as an affiliate marketer by continuously writing high-quality blog articles.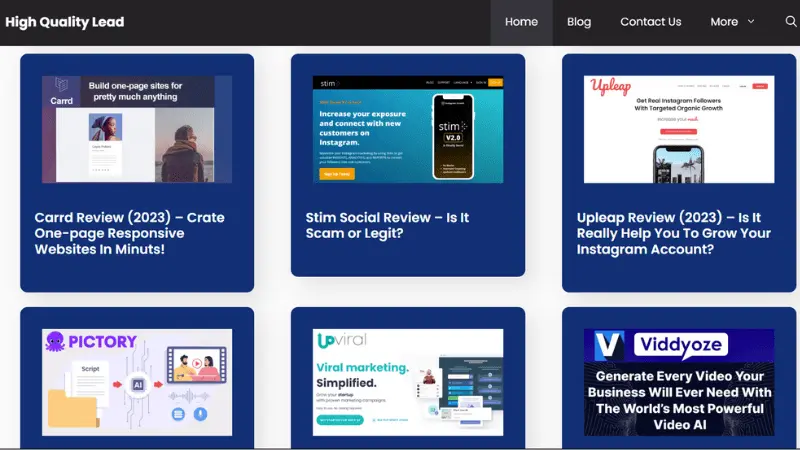 2. Leverage social media:
Affiliate marketers may use social media to promote products and services and increase sales. Here are some examples of how to use social media to promote affiliate links…
Select the appropriate social media networks: Determine which social media channels your target audience uses the most and concentrate your efforts there. For example, produce content on Instagram if your audience is mostly on Instagram.
Create the following: Create high-quality content that is relevant to your audience to increase your social media following. Reply to messages and remarks from your followers and establish relationships with them.
Provide useful content: Provide useful content which is helpful to your target demographic and matches the products and services you are marketing. For example, Share make money online methods, if you are promoting make money online related products.
Analyze your results: Observe your social media statistics to see how effective your affiliate marketing efforts are. Use this information to fine-tune your plan and improve your results.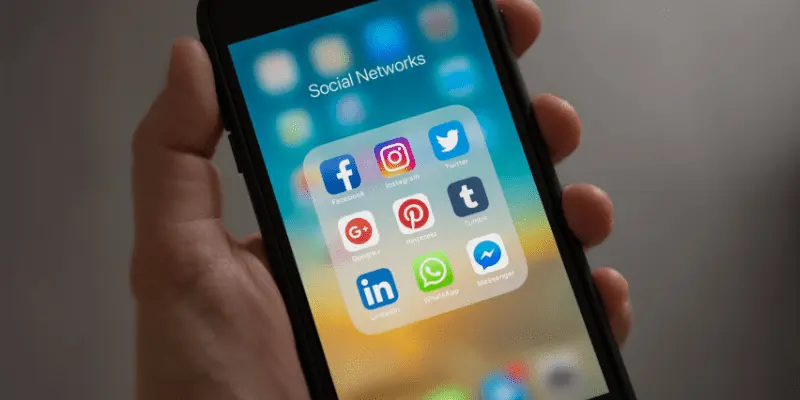 3. Email marketing:
Email marketing is one of the most effective methods to promote affiliate links. So, you must start building your email list for long-term success in affiliate marketing. You can create one lead magnet and promote the page to collect emails from the relevant people. Also, you can collect emails through your website.
People on your email list should be interested in the products or services you are promoting as an affiliate. You may increase the size of your list by offering a freebie in return for people's email addresses.
You should divide your email list based on your members' interests and behaviors. You will be able to send more personalized and relevant emails to your subscribers. When individuals open your email, the first thing they notice is your subject line. Make it interesting enough for them to click on it.
Add value to your subscribers first. This might be providing knowledge, recommendations, or a unique offer. Your affiliate links should be properly placed in your emails, and they must be relevant to the content.
To find out what works best, test alternative email subject lines, content, and CTAs. Analyze the data you obtain to improve the effectiveness of your email marketing.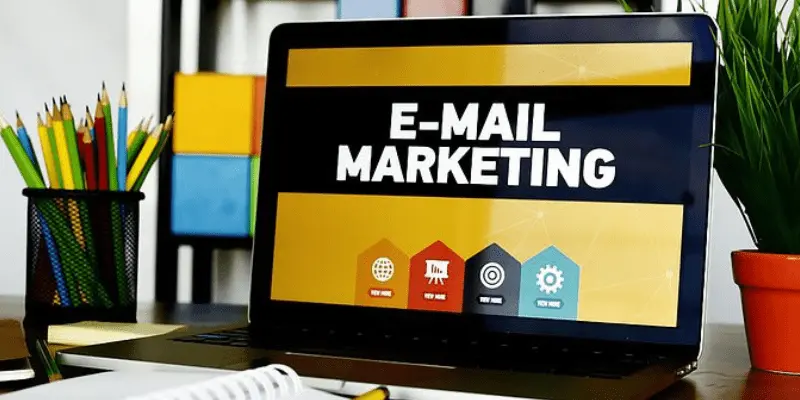 4. Start a YouTube channel:
In recent times, video marketing is one of the best ways to promote affiliate links. You can start video marketing to promote a certain product. Create videos that promote the products, and add your unique affiliate link in the video description.
You can create review videos, tutorial videos, and comparisons between two product videos to start affiliate marketing through YouTube channels.
It is essential to create compelling and informative videos that attract people to click on your link and make a purchase. Overall, affiliate marketing via video marketing can be an excellent way to make money online.
5. Start a review website:
Affiliate marketing using review websites is a common method. You can start writing reviews of the affiliate products and provide affiliate links to those products inside the reviews.
Provide necessary information to your visitors to make decisions with confidence before purchasing. Establish trust with your audience by offering comprehensive reviews.
Your reviews must be honest and fair; only then will you be able to create trust with your audience by just doing honest assessments of the good products.
Providing a product's positive and negative aspects may help you build trust and reliability. Simply concentrate on writing high-quality, honest reviews.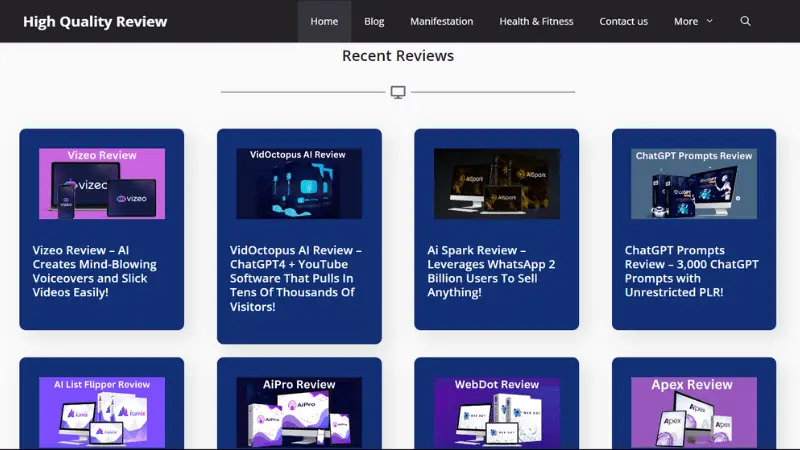 6. Run paid Ads:
You can start running ads to promote affiliate links. Google PPC ads are the most popular way for affiliate marketing through ads. But, for running ads you need special skills and expertise. Bing ad is also a good option for running PPC ads.
If you don't know how to write an ad copy, properly targeting people, you may lose money at the beginning. For running Google PPC ads you need a high-converting landing page first. So you must learn to create a high-converting landing page first.
Also, there are YouTube skippable and infeed ads, Facebook ads, and Native ads among the popular choices for running ads for affiliate marketing.
Lead-generation ads on Facebook are also quite popular for affiliate marketing. Most individuals do not buy things on their first visit to the sales page. As a result, generating leads is the solution. To convert your offer, you can send a series of emails to your leads or prospects.
7. Leverage Quora:
Leveraging Quora for affiliate marketing may be a powerful tool to promote affiliate links and drive traffic to your links.
Look for questions about your niche and offer significant, helpful answers. Instead of just pushing your affiliate links, concentrate on truly assisting people and providing helpful information.
You may include affiliate links in answers, but not in the initial days of your Quora account. If you put affiliate links inside your new account, Quora may ban it. First, build trust simply by answering questions without any affiliate links. After a few days, you can start putting the links in all your answers. Personally, I like to put my landing page links or my website links instead of direct affiliate links.
8. Provide free bonuses:
Offering a free bonus may be an excellent method for encouraging buyers to buy through your affiliate links. You can mention free bonuses inside your blog or YouTube videos. The free bonuses can be an ebook, video courses, or something that provides value to people in the same niche.
Few affiliate networks like JVzoo, and Warrior Plus have the option to send bonuses through their purchase dashboard. If there is no option to send bonuses, you can provide your email address to the people. Once they will purchase through your link, they can email the purchase receipt to you, and you can send the bonuses to their inbox.
9. Influencer marketing.
Partner with influencers in your niche who already have a large following. Allow them to advertise your affiliate links on their social media profiles.
10. Online forums and communities.
Participate in appropriate forums and communities where your intended demographic is present. Give useful information, answer questions, and offer affiliate links where suitable as per the community rules.
Conclusion:
Finally, there are a variety of successful methods to promote affiliate links and increase your chances of getting conversions.
Always follow the terms of your affiliate program, and prioritize giving useful content to your visitors.
You may successfully promote your affiliate links and boost your chances of earning commissions with these methods with consistency.
Related articles: