What is Payhip?
Payhip is a simple digital goods e-commerce store platform. It is great for small to medium businesses since it provides a sophisticated store for free and charges only a 5% processing charge whenever you sell a product. If you're considering utilizing Payhip for your own product sales, this Payhip review will reveal to you what to expect from this tool. So, read this review article carefully before purchasing it.
Payhip provides powerful features for selling digital downloads, eLearning, coaching programs, and subscriptions, and also selling physical items. Payhip is the most user-friendly e-commerce platform for selling online things without making any storefronts. This platform will deal with online payments, or participate in any of the more complex technical aspects of generating sales.
Payhip Review; Features:
Sell digital downloads:
Payhip is the one-stop shop for selling ebooks, software, and other digital items.  You will get everything that you require to market your product and expand your business.   Payments can be made with PayPal or any major credit card. Also, accept payments in a wide range of foreign currencies.
You may upload and sell any kind of document like ebooks, software, video, etc.
Buyers can make a safe transaction in moments.
The clients are directed to the download page instantly.
You will be paid quickly to either PayPal or Stripe accounts.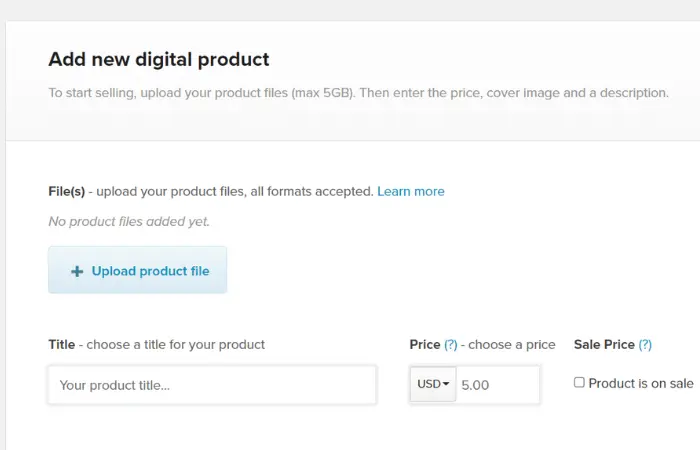 Lots of powerful marketing features:
Use affiliates to your benefit, engage friends and family members, and pay a commission to them once they drive conversion.
Use vouchers to run marketing campaigns. Also, set expiry dates, and do a range of many other things.
Allowing your clients to set their own prices encourages them.
Insert the checkout and cart in the site for a smooth transaction and download the digital product.
Increase your revenue by utilizing social platforms.
Using email notifications, you can keep in contact with your consumers by informing them of new products and special offers.
Connect your clients straight to MailChimp, CampaignMonitor, and other email marketing tools.
Customize every aspect of your checkout to match your business and let clients feel comfortable.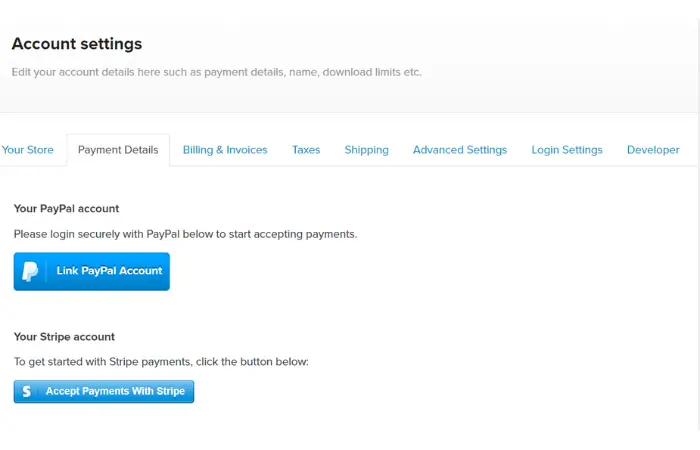 Online courses:
Through online courses, you may convert your expertise into income. They make it incredibly easy for you to receive payment from your learners while providing them with an amazing training program.
Create an impression on your learners by providing them with the greatest possible internet learning. Tutorials such as videos, text, downloadable, questionnaires, and tasks are available.
Store builder will assist you in creating the ideal online store.
Set your own rate with payments, memberships, and discounts.
Divide courses into modules to make them easier to handle.
Personalize the course player to match your branding.
Certificates are to be given to learners who successfully finish the course.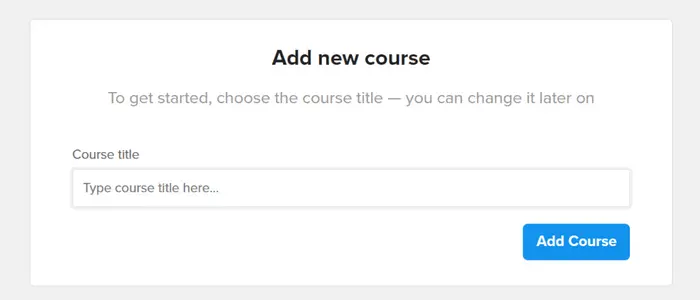 Online coaching:
Establish, expand, and operate a successful coaching business. Payhip makes it simple to provide tutorials and consulting. Teaching customers may be difficult, but the Payhip training system, they simplify it. 
Appointments may be scheduled, video conferences can be set up, and customers can be connected from a single location. They have full integrations with Calendly and Zoom, which are excellent alternatives for planning and video conversations.
Setting up your coaching business is quite simple. You may design a stunning training and coaching business that is set to promote right away.
Memberships:
It is difficult to sell memberships. Payhip helps make it really simple. They handle the difficult aspects of consumer loyalty, email updates, and content delivery.
Customers may access their payment history by logging in.
Members can modify their card data if their period ends.
They have the option to upgrade or reduce their plan individually.
Members can change their email addresses, password, and more.
If they do not want to subscribe, they may stop at any moment.
Sell physical products:
They make it extremely simple to create an online shop that allows you to sell physical goods. Customize the layout to fit your logo, link your personal domain, and you are all set to sell physical products.
Using their robust marketing tools, you can manage your business, deliver goods, receive customer feedback, see data, and more. They offer all you require.
Payhip offers easy yet effective payment and checkout solutions. They will take care of everything once you integrate your PayPal or Stripe accounts.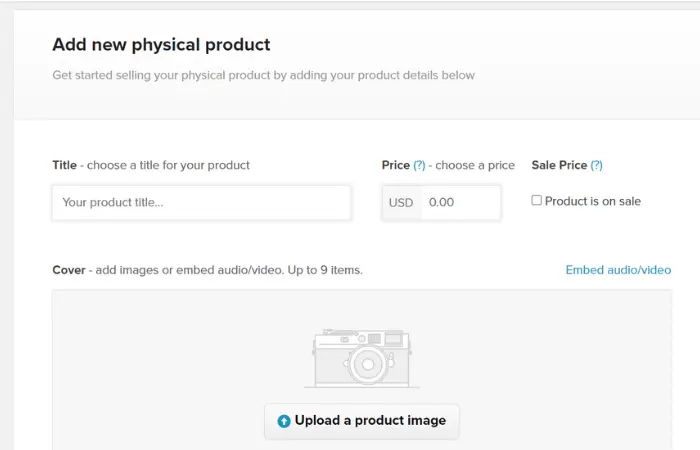 Payhip Review; Benefits:
An e-commerce platform that allows you to sell digital things such as audio, software, videos, photos, and much more.
Payhip offers functionality for the whole e-commerce structure, including the creation of a shop, the posting, and control of digital products, as well as the advertising, promotion, and sale of that stuff.
Payhip encourages recurring sales through its membership program.
It's as easy as enrolling with your email, then linking your profile to a payment platform to get started.
It gives a code to integrate a customized payment option through third-party websites.
You can work with many products kinds at once.
There is an option to pick the maximum number of times a client can download the file.
You may personalize the Payhip checkout screen.
Users can pay with PayPal or any major debit or credit card.
Pros:
VAT in the EU is taken care of.
It is inexpensive.
Reporting tools are built in.
Coupons and marketing tools are available.
Create affiliates.
Tools for product marketing.
Expand your mailing list.
Buyers receive instant digital product delivery through email links.
Membership resources.
Sell both physical and digital goods.
Pricing is based on what you wish to charge.
Store creator.
Tools for blogging
Cons:
High transaction costs.
There is no website builder.
There is no email marketing.
Payhip Review; Pricing:
There are three types of pricing plans for Payhip: Free Forever, Plus, and Pro.
In its free plan, you will get all features and benefits with unlimited products and revenue. But, you need to pay a 5% transaction fee. The Plus plan costs $29 per month and you need to pay a 2% transaction fee. The Pro plan costs $99 per month and there are no transaction fees.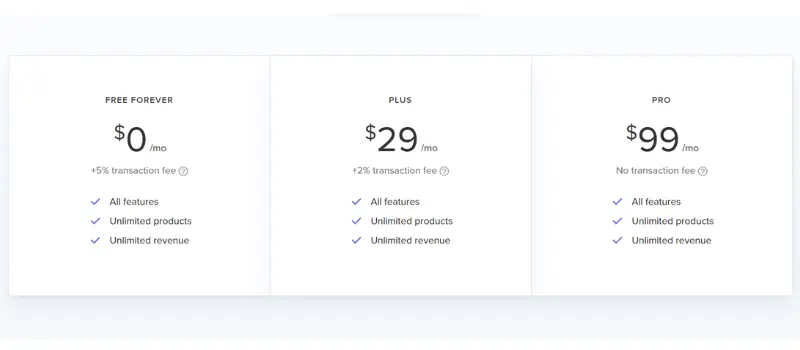 Payhip Review; Conclusion:
Payhip is an e-commerce solution provider that makes it easy for businesses to sell digital products. Its services contain sophisticated tools and capabilities for uploading and selling digital items online. Payhip also allows you to sell physical things and create easy memberships for your brand. That is all there is to Payhip Review. I hope this review post assists you in selecting the best tool, such as Payhip, for all of your e-commerce business solutions.
Related articles: