If you are a new blogger and searching for copyright free images, then this article can help you a lot. You can use these royalty-free images for your website featured image or blog post image, youtube thumbnail, or any other commercial use. 
A good image can make your blog more engaging and attractive. This is the reason using a copyright-free and nice image is important for your blog. An attractive and good image can reduce the bounce rate and this will help you to higher ranking in Google search results.
Do not use any Google images by directly downloading them. Most of the photos on Google and other search engines are copyrighted unless they are permitted to be reused by creative commons.
The owner of the image might give you the copyright claim that may affect your website if you are using a few of Google's random photos in your blog without the consent of the owner.
A copyright claim can affect your website in the following manners:
Your post may not appear in the search results.

You may be bound to delete your post from your website.

This will lower your ranking and traffic.

Your brand value may be affected.
That is the reason you need royalty-free and copyright-free images.
What are royalty-free and copyright free images?
Royalty-Free is a kind of license used for selling stock pictures by stock photography firms. A user pays the one-time cost and can use the picture as many times and anywhere he desires.
The fundamental concept for working with stock photographs is that you get the right of using a photo in some manner, not the ownership of a photo itself.
An image without copyright is one that the photographer provides for any individual to use.
The owner still has the copyright of the photograph but the person is just allowed to use an image by others.
Find out copyright free images from Google:
It is easy to find copyright free images from Google. First, search the desired keyword to find out copyright free images. For example, if you want images on "SEO", type "SEO" on Google. 
In the image option of search results, you will find various images. These images you can't use, because these are not copyright-free images.
Hit the "Tool" button as shown below: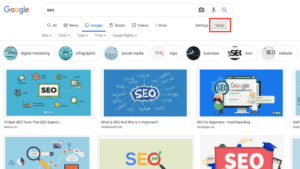 In the drop-down menu of the "usage right," you will find "creative commons licenses" and "commercial and other licenses".
Hit "creative commons licenses" and Google will provide you with a few copyright free images. Also, you can use "commercial and other licenses" options for finding out the images to use for commercial purposes.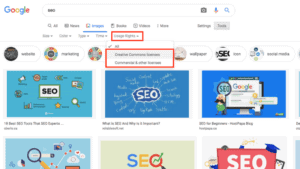 So you can easily download copyright-free images from Google and use them on your website or blog. 
But Google images are not good and attractive. But don't worry! I will tell you 6 websites from where you can download attractive and copyright-free images absolutely for free. Those websites are: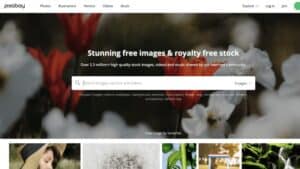 Pixabay.com is a website under a proprietary license for sharing pictures, images, vector graphics, and videos.
You will discover excellent pictures and photographs and videos on Pixabay. Free registration is necessary to upload and download full-size photos. The authors release copyright and associated picture rights by submitting files.
All photographs posted will be carefully verified by Pixabay's team to ensure a high-quality standard and avoid legal problems.
2. Unsplash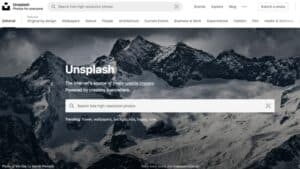 Unsplash is a platform for the sharing of inventory photography under the license of Unsplash. Also, More than 110,000 contributing Photographers are on the website, and in their increasing collection of over 8100,000 photographs, they produce more than 9 billion photos per month.
3. Pexels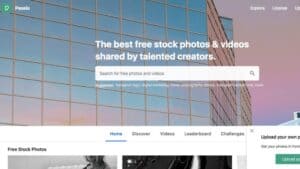 Pexels offers photos licensed under the Pexels license, in high quality and entirely free stock. All pictures are well labeled, easy to search, and easy to find.
Pexels offers hundreds of free stock photos and new high-resolution images are added to the pixels database every day.
4. Stocksnap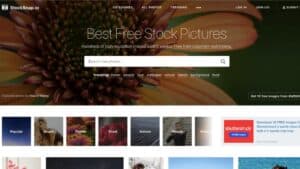 A beautiful stunning image must assist your content excellently. Also, Whether you develop a company web, create a printed brochure, make digital ads or create a magazine, or any other amazing project, Stocksnap images will help you to make it amazing.
Hence, In order to compel, attract the eyes, and grab the attention of the web, visual pictures must be clear and attractive. No techniques, no fine printing, simply brilliant pictures for your creative projects.
5. Burst by Shopify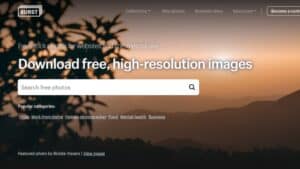 Burst is a free stock picture platform. Photographers take and upload high-resolution photographs frequently to assist visitors to discover the right free photo for their future projects.
6. FreePik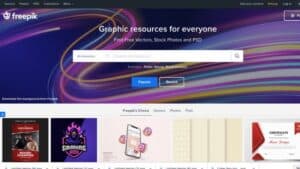 This is a free premium website with premium pictures. This online site is one of the most popular for free copyright and free royalty downloads.
It offers free photos and stunning graphic pictures in many categories that will help you create awesome sales and landing pages for your products and services.
Conclusion:
I hope that your copyright free image finding problem has been solved. Moreover, I hope you like this post, so share it with your friends and other bloggers. Thank you very much for reading the article.
Related articles: