1. Target long-tail keywords:
If your website is new, you must concentrate on long-tail keywords instead of short keywords. Authority websites are already ranking on short keywords. There is less possibility to rank new websites on short keywords. So, you must target long-tail keywords to boost your website traffic.
For example, the keyword "weight loss" is a highly competitive and huge search volume short keyword. For a new website, it is impossible to rank any article on this particular keyword. Instead, you can target the long tail keyword "quick weight loss tips for women".
By targeting long-tail keywords in your blog post there is a higher chance to rank your articles in Google. Search volume is always less in long-tail keywords, but still, you will get some traffic for your new website. When you will start getting traffic slowly and are able to build some authority, definitely go with short keywords with higher search volume.
2. Build quality backlinks:
This is an old but evergreen method to rank your website in search engines. In the initial days of your website, Google didn't rank your website even if you write high-quality articles. That is the reason backlinks are required. Create a few backlinks every day for a rapid boost of your website traffic. 
The Links on other websites that return to a webpage on your own websites are called backlinks. This is also called an inbound link since it redirects the traffic of another website to your site. Search engines like Google and Bing rank your website because of the quality and quantities of your backlinks.
If you really want to create high-quality backlinks, then start creating backlinks that are similarly related to the topic. Take backlinks from high authority domains and that people value across the Web.
3. Do on-page SEO:
On-page SEO is the process to optimise individual web pages of your website to increase its rank on search engines. Optimizing the headline of the article, metatag, meta description, writing quality, and in-depth article, internal linking, proper keyword density comes under on-page SEO. 
​​On-page SEO is essential because they assist search engines to analyze the content of the website and if they are useful for the query of people, it will come in front. So, on-page SEO is a major factor to boost your website traffic.
Follow the below checklist for the on-page SEO:
Must include your target keyword inside the URL.

Make the URL short.

Include the keyword in the title tag, metatag, and meta description.

Inside the first 150 words, you must use the keyword.

Also include keywords in the last paragraph.

In H1, H2, or H3 tags try to insert your keyword.

Optimize properly the used images.

Use targeted keywords and synonyms.

Do proper internal linking.

Insert some outbound links.

Write valuable and in-depth articles.
4. Publish high-quality content consistently:
The best method to grow website traffic over any other SEO technique is consistency. Start writing valuable articles consistently. Whenever I stay active and post articles on a regular basis, the traffic graph goes upward. Whenever I become lazy and post articles on a weekly basis, I don't see any significant upward movement in traffic.
People always like in-depth articles to clear all their doubts on any particular topic. So, Google will also love what visitors like the most. Do proper research first on whatever topic you want to write your next blog post. Cover each and every point with your personal touch to complete the article. This unique and valuable article will give a major boost to your website traffic.
5. Create a youtube channel related to your niche:
In present times you must leverage video marketing to send traffic to any link, even to your blog. Create a youtube channel related to your niche and mention your website address in your videos. Also, provide a website URL in the description to access your website to boost your website traffic. 
Produce good video content and grow your youtube channel. Your youtube subscribers will like your video and a few of them will definitely visit your website. If your website content is good, they will become a regular visitor of your website.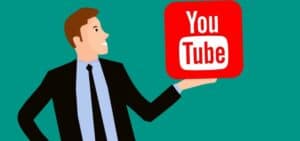 6. Write a guest post on other sites and accept guest posts from outside contributors:
Start writing guest posts on high authority sites for quick ranking your website. The guest posts have different advantages, such as brand exposure, establishing backlinks, and boosting the domain authority (DA) of your website. 
Posting valuable content to the related high authority websites can help your website significantly to boost your website traffic and improve rankings on search engines and finally provide your site more visitors.
Also, allow outside contributors to write guest posts to your website. This is only possible when you can build some authority for your website, then only other website owners will show interest to write content on your website. This is a win-win situation, where you are getting quality content and they are getting a do-follow backlink from your website.
7. Share articles on social media and encourage people to share your posts:
Start sharing articles on social media if you are not doing it. Facebook is a huge platform to share your articles. Join various related groups on Facebook and share your article. Also, create your own group and grow it. Keep in mind, too much sharing your article, Facebook may ban your website link. 
Also share your article on various other social media like Twitter, Instagram, Linked In, Pinterest, etc on a regular basis. Pinterest traffic is growing at a rapid rate now. So, you must leverage Pinterest to boost your website traffic. Post at least 5 pins every day for more pin clicks and outbound link clicks.
Always include the social share button in your posts. If people like your article, they will definitely share it on social media. More sharing on social media will increase your ranking.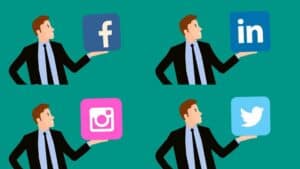 8. Do internal linking and put some outbound links also:
Internal linking is required for fast indexing of your website, it also reduces the bounce rate. Always internally link your new post with the other posts that are already indexed and ranked in Google. The link juice will pass through these internal links, and your website's new post will index quickly and fast. 
Internal links allow your website visitors to visit the other posts and that results in a lower bounce rate of your website. Lower bounce is also a positive criterion to rank your website on search engines and boost your website traffic.
Start collecting emails from the first day of your website journey. Experts say, if you are not collecting emails, then you are not building your business. 
To collect emails use a lead magnet or an opt-in form. In lead magnet, you need to provide some free giveaways to your visitors in exchange for their email addresses. Free giveaways can be an ebook, a video course, or something valuable. 
People will visit your website and definitely like to get the free gifts, they will input their email address to collect the free giveaways. These emails are an asset to grow your business in the future. You can send email notifications for your new blog post. This way you can redirect your old visitors to your website again. You can use this email list for your affiliate marketing business also.
10. Reduce loading time for your website:
If you really want to rank your website, you must reduce your website loading time. If your website loading time is more than 3 seconds, then you need to take action now, because people will bounce back without visiting your website.  
Leaving your website due to slow speed gives a negative signal to Google and this is the reason your website will never rank. Check your website speed by using "PageSpeed Insights" and "GTmetrix" and take action to reduce the loading time.
Conclusion:
There are various other factors also to rank any website inside Google. But, the above 10 are the major points to bring your website to Google's first page. I am pretty sure, if you follow these 10 points and work on it, you can rank your website on Google in a short span. I hope this article will be helpful for you to give a major boost to your website traffic. Thank you very much for reading this article.