Introduction:
Google does not give any confirmation regarding the indexing of your blog posts. You have to maintain good blog content in order to reach Google's awareness. Google has some limits to index or ranking your site. This is a common problem among bloggers that often google search console not index blog posts. In this article, we will try to solve this common indexing problem.
Google search console is a web service offered by Google to help you track the status of indexing. Before May 2015, this was called Google Webmaster Tools. In 2018 Google introduced the latest version of the search console.
Features of search console that help site owners:
Submit and check a sitemap

Check a robots.txt file to help find out pages that are blocked in robots.txt by accident.

Examine the crawl rate.

Track internal and external pages that link to the site

Get the list of links that the Googlebot has trouble crawling.

Rich cards are a new addition for a better experience

Check problems regarding the security of the website

It also has a character called the URL Inspection Tool
Indexing is nothing but adding or storing pages to Google search. Based on which meta tag you have used, Google will carry on indexing. Google will search for new web pages by crawling the web. They crawl using Googlebot. Crawling is the process of discovering new content through hyperlinks.
Suppose you search for something on Google, you are asking it to show all pages stored in the database (index). There will be a huge number of pages to match your search. So, Google carries out a process called ranking to provide you with the best result. But indexing and ranking are entirely different. Indexing is like giving four options, and ranking is choosing the best option. You can't choose without options, so indexing is very important.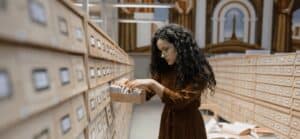 Why Google search console not index blog posts?
There are a number of reasons for the Google search console not indexing blog posts. We try to mention some reasons in this write-up.
1. Your publishing time may be random.
Google assigns crawl time and crawls budget to each website. If you publish your pages regularly, then Googlebot will recognize it and fix crawl time according to that. But if you publish randomly with a gap of days or months, bots take a lot of time to recognize your website. This is the main reason why the Google search console does not index your blog posts.
2. No sitemap in Google search console:
Unsubmitted sitemap in Google search console creates indexing issues. Your sitemap must contain the latest content; otherwise, it will be hard for Google to find your posts.
3. Crawl budget is over:
The crawl budget is the amount of time and resources devoted by Google to crawling. This problem is often associated with big sites. You don't have to worry about this if you are the owner of a popular site. Crawl budget can be the cause of worry for new plus big site owners.
4. No links for the post:
Googlebot also looks for internal links, reference links, and backlinks to crawl your page. If your pages are unlinked, bots will not be able to recognize your page. Hence, the Google search console will not index your blog posts.
How to find whether your page is indexed or not?
First, check whether your page is missing or not.
People often complain that their page is missing, but it will be lying below popular search results if you have recently submitted your page, wait at least a week to get your page indexed.
Examine your post's presence on Google.
a. Switch off safe search.
b. Carry on the Google search of your page or site.
If the site is missing completely the site search with the syntax site: your_domain_name. If you get any results for the search, then the page is in the index.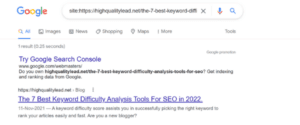 For a website, every page on your site may not be indexed, but the whole site may be in the index.
For a page, if a page is in the index but not performing according to your desire, check the Google search console guidelines. If you have many similar pages, Google will assume one to be authoritative and all others as duplicates. Search results will only show authoritative pages.
If you still find your page or site to be missing, go for the next step to fix the problem.
Google search console not index blog posts, How to fix it?
For fixing the problem, you need to have a Google search console account as it will be easier to deal with the issues of indexing with the search console.
If your site or page is a new one, it will take some time to index the page because the discoverer hasn't had an opportunity to crawl yet. Crawling or indexing time will depend on many elements.

If you have recently reconstructed your page or site, your page may rank poorly than before if there were any mistakes while reconstructing. To fix this problem, use 301 redirects. This helps you by redirecting users, Googlebot, and crawlers. In case you have recently moved to other HTTPS, check for both new and old HTTPS URLs in Google

Investigate whether any manual actions have been put on your page. Manual actions have the capacity to lower the ranking or vanish it entirely from the Google search. If your page is legally removed, then check removal policies.

Examine if there are any security problems related to your site. Security issues will display a warning in the search results, which leads to low ranking.

Investigate using URL inspection tool.

If y

ou are blocking the page with a robots.txt file, a no-index directive, or any other tool, such as password protection. In every situation, use proper means to unblock it.

If there are no issues, and the page or site is not blocked, there may be a problem with findability.

The page may be dropped for any innocent reason; for this, you can request for recrawl.

If your problem remains unsolved, then contact the Webmaster Forum and explain your problem.

Server overload:
Sometimes Google search console not index blog posts, because of the overloaded server. In this case, you can check with your hosting provider. Google will never index low-quality sites or pages. So, it is better to maintain the quality of the content. You can check for not indexed pages at Ahrefs' Site Audit tool and URL Profiler. Once you find your non-indexed page, improve the content wherever necessary and then ask for re-indexing at the Google search console.
While improving the page, do not use duplicate content. Many websites are there to check the duplication; you can use any of them to manage your page. It is always advised to use high-quality backlinks, which tells Google that this page is important. Even though there are a number of indexed pages with no backlinks, it is advised that backlinks with high-quality increase the probability of indexing.
Conclusion:
Finally, the Google search console not index blog posts, because of two main reasons, the first is the technical issues and the second is the worthlessness of your content. I hope this article will be helpful for you to solve your indexing problem. thank you very much for reading this article.
Few related articles you may like to read: