Content marketing is an evergreen method of online marketing technology. I must say this is the most powerful method of online marketing over paid advertisements or any other method.
Content is the material that provides value to people on any subject. This can be created in any form like blog articles, videos, ebooks, or live webinars.
Content marketing is the method of engaging people and driving traffic inside the sales funnel. The best part of content marketing is, that it attracts a specific niche-based audience and generates sales.
In today's article, I will share with you the 15 best content marketing tools that you must use to grow as an online marketer.
15 Best Content Marketing Tools:
1. Yoast
One of my favorite tools for producing SEO-friendly content is Yoast. It's a kind of SEO all-in-one WordPress plugin that does everything from optimizing content for a keyword. This is one of my favorite and best content marketing tools.
It also evaluates and changes meta-descriptions and URL slugs to improve technical SEO activities and recommend appropriate internal links.
2. Quora
Quora is the way to know about your targeted consumer thinking. You'll discover hundreds of questions and answers on any topic on this question-and-answer website. 
From this website you can see what people are asking questions on any topic. You will find out a lot of questions related to your niche. Also, can see what other experts are answering the questions. You can also give your own answer there.
So, Quora is one of the best content marketing tools. The website Quora helps content marketers identify the problems that their targeted customer is facing. By answering the questions on Quora, using this content marketing tool you can increase the traffic to your brand.
3. Answer The Public
Answer The Public is a website where someone types a new search term and based on the search it delivers a massive list of questions. Those are the questions people are asking on Google in present days.
This is a very useful website from where you can get the idea of making new and trending topics. For example, if you search "SEO" inside Answer The Public, this content marketing tool will provide all the related questions people are asking on Google. So, you can make new content based on those trending questions.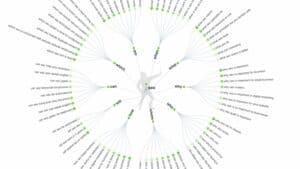 4. Grammarly
Grammarly is a software that identifies our silly grammar errors and helps in rewriting the sentences to make them look better. My favorite feature of Grammarly is the option to customize the sort of corrections you want based on your writing style. If you don't want your writing too professional, they won't focus on making it so.
Grammarly corrects your spelling mistakes and comma problems and it improves your sentence structure. For creating an article for your blog you must use this content marketing tool.
5. Buzzsumo
This is an excellent platform for finding information and analyzing social networks. It's simple to keep track of trending topics with this platform, and it's also a great way to understand social media platforms and share their content.
This is a useful tool for finding influencers on various social media platforms. BuzzSumo is an all-in-one content marketing tool that provides you with quick access to content research and performance data.
6. Google keyword planner
This is the most powerful keyword research tool from Google itself. Inside the Google keyword planner, you will get all information like average monthly searches, competition, bids, etc for any particular keyword. So, we can say that Google keyword planner is one of the best content marketing tools to start content marketing. 
Paid tools like SEMrush, Mangloos, and Long Tail Pro are excellent tools for SEO and they have free trials too. If you are a beginner I will suggest you take help from the Google keyword planner content marketing tool or you can try free trials of the above, later on, you can purchase any good SEO tool.
7. Google trends
Google Trends is a free application from Google itself that displays data and graphs on the popularity of certain Google and YouTube search keywords. You can use Google Trends to See what's been trending recently in a keyword or overall subject. So, you can identify the trending topics in recent days from Google trends. On the basis of any trending topic, you can create your content. Google trend is a powerful free content marketing tool.
8. Google Analytics
This is one of the best content marketing tools of Google to know the details of your website visitors. Google Analytics provides you with complete analytics below:
How many people are currently visiting your website?

Which cities and countries are your visitors coming from?

Devices that your audience uses?

What is your target audience interested in?

What are the channels that bring in the most visitors?

Track how visitors utilize your website.

These data will help you to create your content as per your visitors.
9. Invideo
InVideo is the best video editing software tool for making engaging videos of any type. Preloaded templates, blank templates, and Premium templates are all available on InVideo for creating video clips.
At the same time, InVideo allows you to convert written content into video. So Invideo is definitely a very useful content marketing tool.
10. HootSuite
This is the top tool for social media management solutions.
Hootsuite helps people to manage their various social media accounts. Hootsuite will work for you on Facebook, Instagram, Pinterest, Linkedin, Twitter, etc.
This offers a free plan, which is one of its best benefits. This offers a single user access to three social media dashboards. You can also create a social media posting schedule, with up to 30 posts planned in advance.
11. Social share buttons with MashShare
Mashshare is the ecosystem of social media share buttons. A free social media share buttons Plugin that provides a professional and highly configurable ecosystem for sharing and maximizing your valuable content on social media. You can definitely choose this social sharing plugin content marketing tool to make your sharing button more professional and easy to share.
12. AWeber, GetResponse, etc.
From the first day of your online journey, you need to collect emails from your visitors. This is very important to grow your business in the long run. You can send notifications through these emails about your new content. Also, you can sell your product and services later on.
For collecting emails you can use an opt-in form or a lead magnet. In both cases, you need email marketing software. AWeber is an excellent tool to collect emails. You can collect up to 500 emails absolutely free. So, if you are a beginner then definitely you can try AWeber. GetResponse is also a market-leading email marketing software. This software provides a 30-day free trial. You can definitely try these content marketing tools for email marketing.
13. Canva
Canva is an excellent image editing tool and also can create small videos. There are different standard sizes available for blog banners, Facebook and Instagram posts, Youtube thumbnails, etc.
Also, there are different elements available to create attractive and meaningful images. So, by using Canva you can easily create images and small videos that can be used with your content to make it more engaging.
14. Pexels.com, pixabay.com
These are the websites from where you can get copyright-free images and videos. You can edit those images and videos and can use them with your valuable content.
Good-looking and professional images make your article more engaging. Videos you can merge with your own video and make them more attractive. 
Pexels and Pixabay both have a huge collection of images and videos on any subject. You must use these websites to make your content more powerful.
15. Vidyard
Vidyard is a chrome extension for screen recording and webcam recording. This is an excellent tool for creating videos and live streaming.
Best content marketing tools; Conclusion:
From the beginning of online marketing, content marketing has been in high demand. You may not be able to target your audience and turn them into new customers if you don't provide relevant and quality content.
As a result, the greatest approach to driving traffic is to provide as much relevant, high-quality, and educational content as possible. 
To do so, you must select any of the best content marketing tools from the above list that you prefer or are appropriate for you. I feel this content will be helpful for you to grow in your content marketing path. Thanks for reading the article.
Related articles: