Introduction:
Content marketing is one of the great ways to increase a business's presence and drive traffic to your website or Blog. But, maintaining a consistent supply of high-quality content might be challenging. No matter how innovative you are, you will run out of content ideas after a few days. How to find trending blog topics? This is a common question among business owners and blog writers.
Checking online trends is one of the most effective ways to find new ideas. Trending topics are of current public interest and can be a good source of high-quality traffic. In this article, we'll look at how to find trending blog ideas on several online platforms. If you follow these simple tips and platforms, I can assure you that you will never run out of content ideas for your blog article.
How to find trending blog topics on different platforms?
1. Google trends for trending topics: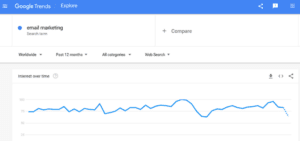 Google Trends is a web-based program that collects information on search terms submitted to the Google search engine. It provides real-time information for current search trends as recent as the previous hour.
The amount of interest over time is measured on a scale of 0 to 100, with a score of 100 indicating the highest level of interest for the term over the timeframe specified in the inquiry.
Utilize Google Trends to look for certain topics and filter the results based on location to gain a quick understanding of the terms that are most essential to your organization.
2. YouTube for new content ideas: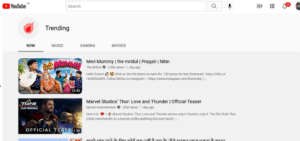 YouTube is a great place to find trending topics to include in your content marketing. The platform is a well-known search engine to find out current events and viral topics that are quickly gaining popularity on the internet.
You can find hot subjects on YouTube by going to the YouTube trending page. This section of the YouTube website includes popular videos from all categories.
After Google, YouTube is the second most used search engine, making it a fantastic resource for locating trending content. The trending feed of YouTube has subcategories such as music, gaming, news, movies, and fashion to help users find popular topics within various areas.
3. How to find trending blog topics on Quora?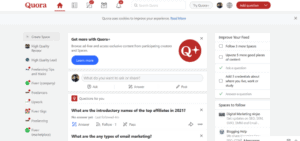 The objective of Quora is to share and expand the world's knowledge by building a vast database of questions and answers.
You can find out the trending Quora content through the Top Stories feed. You may also search for certain keywords and view the most popular content based on upvotes, comments, and views. 
To find out top stories, go to your Quora account, click on settings and then go to email & notifications. Here you switch on Popular Answers, Stories Based on My Activity, Quora Digest, General Questions & Answers, Browser Push Notifications, and Recommended Questions. This setting will help you to get trending questions and topics on Quora.
4. Trending on Twitter: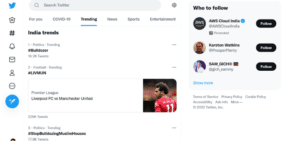 Twitter is well-known for delivering a wide range of dynamic trends across the network. All users get access to broad trends and current events, You may get a list of trending topics by using the Explore page.
The "For You" page shows content that is personalized for you based on Twitter's algorithm and your choices.
Another way to find relevant trends is to use the "Trending" tab on the Explore page. This will highlight the topics that are presently trending on the social network most.
5. Instagram Trending:
With over one billion monthly active users, Instagram is a popular social networking website.
Trends on the network increase quickly as businesses and influencers publish related content to find out more customers.
Instagram has an Explore feature that makes it easy to detect trends. Instagram will send you to a page of popular content if you click the Explore icon.
Hashtags are also very useful to find out trending content on Instagram. You can follow your favorite hashtags to know similar postings published on a regular basis.
6. The trending topic on Facebook: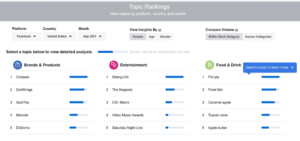 The Business IQ dashboard's hot topics table can be used to find Facebook trends.
On this page, Facebook displays the most popular topics in a variety of categories, such as entertainment, food and drink, sports, people, and creativity.
Those considered are "hot topics" that got more than double searches in the last 30 days.
7. Linkedin business network: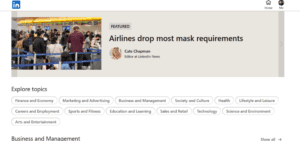 LinkedIn is a well-known corporate business social networking platform. People use the site to communicate with others and develop their networks.
Viewing the Content hub provides access to LinkedIn trends. You can begin with the main topic and then the sub-topic. This will give you a list of popular Linkedin articles related to your specific subject.
8. How to find trending blog topics on Buzzfeed?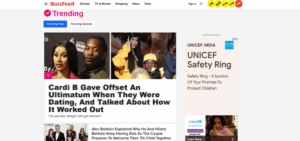 BuzzFeed is an excellent source of social fun and news stories. This demonstrates what is going on in youth culture. The content is divided into categories ranging from Fashion to Literature, with the trending section displaying the most popular stories.
On BuzzFeed, go to the "Trending" page to uncover hot trends. The page will include a collection of recent articles with the greatest interaction from the site's customer base.
9. Find trending topics on BuzzSumo:
BuzzSumo is an excellent resource for identifying popular and trending topics. Simply enter a topic, keyword, or domain to conduct research. Your findings are listed by the total number of shares on different social networking platforms such as Facebook, LinkedIn, Twitter, Pinterest, and others.
10. Use Reddit: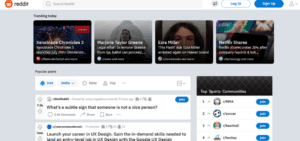 Reddit has a large number of small forums where users may discuss topics of interest to them.
Reddit will promote trending subjects extensively in your feed by default. At the top of the page, you'll find a list of "Trending Today" topics.
Conclusion:
Great website content is generated when a trending topic is used. When you create articles based on a popular topic, you know there is current interest in the subject.
You don't need to spend a lot of time researching the topic's search traffic before generating your content because you already know it's popular.
Also, trendy topics are usually fresh and unique. As a result, they are less difficult to rank for. Most marketers spend their time writing articles mostly on topics that receive a lot of search traffic.
You may achieve a high ranking for new keywords by developing content around a fresh topic. I hope you got the answer to the question "How to find trending blog topics?". So, utilize the above 10 platforms to find out the best trending topic for your blog and skyrocket your website traffic.
Few related articles you may like to read: