What is brand awareness?
Brand awareness is the recognition of your business around your target audience for your product or services. This makes your business name popular in a positive way. This builds confidence in your audience before choosing your brand.
Brand awareness connects your brand to the sentiments of your audience towards your company. Sometimes the brand names become so powerful that they replace the term of the product. In today's article, I will discuss a few tips to create brand awareness online for any business.
Key benefits of creating brand awareness online:
With widely known brands, one can reach the target market and increase the reliability of your products and services.

Increasing brand recognition will result in two ways, exposure and reputation. You will become your visitor's preference if you have a well-known brand.

Awareness and acceptance assist you to create a brand reputation, and spontaneous openness makes your business more beneficial.

A well-established brand starts selling products and services immediately after launching in the market without any advertisements. This happens because of the reputation of previous launches and the brand value.
15 major ways to create brand awareness online:
1. Maximize social media presence:
In present times no business can grow without social media. Social media can build your brand identity on the internet, which results in more leads and sales.
Presence on social media plays a vital role to create your brand awareness. You need to create an account on all major social media like Facebook, Instagram, Twitter, Pinterest, Linked In, and more.
Create a Facebook page with your same business name, and logo, and start growing your follower list. In the same way, you can grow your Instagram, Twitter, Linked In, and Pinterest account. Start posting content for all your social media accounts on a regular basis. 
I know this is a time-consuming job to post and manage all your social accounts. SocialPilot can help you to meet your marketing goals on social media to create brand awareness online.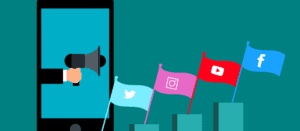 2. Grow your website's organic reach through SEO:
Work on SEO for more organic reach. Brand awareness improves when people find your brand on Google's first page. So, SEO gives you more reach to the people, and at the same time, it creates brand awareness online.
Few things you need to keep in mind while increasing your business brand awareness through SEO.
Create high-quality backlinks from similar niche websites.

Write

SEO

-optimized content and work on long-tail keywords.

Always target people from the same niche.

Use your logo, brand images, and taglines to identify the brand.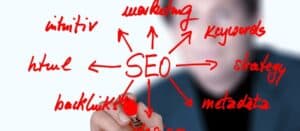 3. Guest posting on high authority websites:
Write more guest posts inside high authority and related websites. High authority websites already have brand value. So, when people find your website link inside these high authority websites, your website brand awareness will increase.
At the same time, guest posting will help you to increase your ranking in search engines. Guest posts also help you to increase the authority of your website. High authority websites increase your business brand awareness online slowly.
4. Be consistent with the identity:
Always be consistent with your business name, logo, images, color, tagline, and related things. Don't change your business identity.
Changing the identity of your business has negative effects on your brand awareness. Choose all the identities of your brand and move with the same.
5. Provide the best customer experience:
Above all one thing matters, that is your best product or services. People will start recommending your brand if they experience the best product or service from your business.
Your business will grow brand awareness with word of mouth if your business customer experience is good. Best customer experience will give you more leads and sales and at the same time, it helps to create brand awareness online.
6. Run paid advertisements:
If you have a new business and your website is also new, it will take time to grow your brand awareness. Paid advertisements can make it faster to create your brand. You can run ads on Google, Facebook, native ads, and some other platforms.
If you have a new business, instead of running a brand awareness campaign, you can run ads for lead generation. You can collect leads and at the same time can create brand awareness online for your business.
7. Do re-targeting or remarketing:
Add a pixel inside your website to retarget your website visitors. Retargeting or remarketing plays a huge role to build a brand.
On the first visit, people will not purchase or even they will not provide their email addresses. Retargeting builds trust and that improves your leads and sales. Also, at the same time retargeting improves brand awareness online.
You have to write valuable articles on your website on a regular basis. People like problem-solving and useful content. The contents provide real value, always rank on Google, and of course, it improves your business brand awareness online.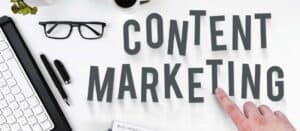 9. Start video marketing:
Video marketing is growing at a rapid scale in present times. An explainer video enables people to know about your product or services. Videos convey your brand's important concepts and inspire people to learn more.  It's advisable to create a tale when you create an explainer video.
If you have a digital product to sell, a demo video is a must for a proper understanding of your product. Also, you can create valuable problem-solving videos to increase brand awareness.
10. Free trials for your product or services:
If you have a digital product to sell, you can provide a free trial for the same. Most digital goods selling companies provide a free trial for their products.
The free trial encourages people to start a free sign-up for the product. If they find it suitable, they purchase the paid plan. This is one of the best methods to collect more leads for your brand. Later on, you can retarget the leads to convert them into paid customers. This way free trials, of course, increase the company's brand awareness online.
11. Use hashtags:
Use proper hashtags on different channels for more reach. Using hashtags with the targeted keywords helps people to find your content. Especially on social media, you must use related hashtags for more customer reach and create brand awareness online.
12. Display positive reviews publicly:
Not only offline, but people will also provide good feedback online if your local business is listed in Google My Business. Also, you can give a feedback section inside your website for customer feedback. Display positive reviews publicly to create brand awareness online.
13. Start email marketing:
Email marketing is a robust method to grow brand awareness. Start collecting emails of your visitors from the first day of your business. You can use a lead magnet or an opt-in form to collect emails from your visitors.
Later on, you can provide values through emails and can educate them about your product or services. This way you can increase your sales and can grow brand awareness online.
14. Display a quick infographic of your product and services:
The visually attractive and adaptable form of infographics makes it more feasible to raise your brand awareness than simple text content.
Infographics convey your knowledge and statistics with attractive forms and visuals in graphs and patterns. You can transform your huge data into charts. This leads to higher brand awareness online.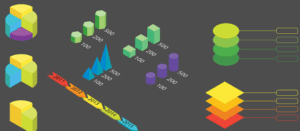 15. Influencer recommendation:
Influencer marketing is a kind of social media marketing that leverages sponsored post recommendations from persons with a certain social media background.
An influencer will create content for their social media visitors for your business on your demand. This helps improve awareness of your brand through the exposure of new people.
Conclusion:
That's all about creating brand awareness online for any business. By following the above 15 points anyone can create brand awareness online for their business in a short span. Thank you very much for reading the article.
Few related articles you may like to read: