If you are a newbie affiliate marketer and want quick results, you have to run paid advertisements. Google PPC ad is one of the greatest choices of affiliate marketers. Google has a wide range of data to optimize your Google PPC ad campaign. But few things you have to optimize on your own. 
If you don't know anything about Google ads and start running campaigns, there is a chance to lose your money. Without proper experience, you may not optimize your ads properly.
A few things you need to keep in mind before running Google PPC ad campaigns. 10 important and basic things you must follow before running your Google PPC ad campaign.
1. Create an efficient and relevant landing page:
If you are already running Google ads for your affiliate marketing business, then you know that Google doesn't allow direct affiliate links for running campaigns.
So, the first step is to create an effective landing page. You can create a landing page in various ways. I personally like a review-type landing page with a piece of detail information about the product.
Keep in mind, do not copy and paste anything from Google. Copy content may lead to the suspension of your Google ad account. Also, you must include all the relevant keywords inside your landing page.
There are various tools available in the marketplace to create a landing page. Some paid tools are there, they will help you to make an amazing landing page, like ClickFunnels, Go-pipeline Pro, etc.
For newbies, I always recommend going with free tools. If you have a wordpress website, you can use your review post as a landing page.
You can use the Elementor plugin to make your landing page more stunning and effective inside wordpress. Google site is another option to make free excellent landing pages. Always include a custom domain in google's site to get better results.
Use a clear call to action button to maximize affiliate link clicks. Do not use too many affiliate links inside your landing page. Finally, your landing page must be mobile-friendly.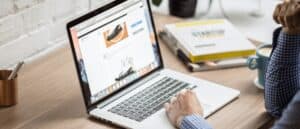 2. Test various combinations of ad copies and the landing page:
Testing is always an important part to optimize your Google PPC Ad campaign. All of your ad copies may not be high converting ones. So, you need testing with different ad copies for all of your ad campaigns.
The same theory is applicable to your landing pages also. Your landing page may not be a high converting one even you give your best to create it. Test with different landing pages with different styles and designs.
So, keep on testing with different ad copies, different landing pages, and different products until you find your winning campaigns.
3. Improve quality score:
Quality score is important if you want to display your Google PPC ad on the first page and in the top position. People like to buy from the ad campaigns that appearing in the top three positions of Google's first page. Your ad may not come in the top three positions of Google's first page if your ad quality score is not good.
Google PPC campaign quality score depends on various factors. Here I want to mention four major factors, those are CTR (click-through rate), ad keyword relevancy, landing page experience, ad site link extension.
If you can write a killer ad copy, your ad CTR will be high. If you don't know how to write proper ad copy, you can spy on other's ads. "I search from" is a tool to spy on other's ads. Do not just copy and paste, take ideas from other's ads and write your own.
Use the proper keywords in your ad copy, and on your landing page. There must be the relevancy of keywords in ad copy, landing page, and sales page.
Your landing page must be a high converting one. A high converting landing page is the key to higher clicks in your affiliate links and more sales.
Always include at least 4 site link extensions in the Google PPC ad campaign. Use relevant and attractive key phrases in every ad extension for higher CTR.
4. Do the appropriate keyword research:
Do proper keyword research to optimize your Google PPC ad campaign. The right keyword will help you to show your ad to the right audience. You can target long-tail keywords if you want lower CPC (cost per click).
I never use "broad match" as keyword match types, because most of the time in broad match, Google displays ads in front of irrelevant audiences. In "broad match" your ad spend will be high, but the conversion will be less.
Instead of broad match, you can use "phrase match" and "exact match", as these keyword match types will display the ad in front of the targeted audience. So, there will be less ad spend and more sales.
5. Use Negative Keywords:
Always use few negative keywords, if you don't want to show your ad on that particular keyword. For example, I always include the keyword "free" as a negative keyword if there are free services also available.
As we definitely run our ad campaign for paid tools and services, we must use the negative keyword "free" inside the Google PPC ad campaign. Negative keywords will save your money from irrelevant clicks.
6. Make your bid and budget most optimum:
A crucial component of any PPC strategy is your daily, monthly and annual budget. So you take your time to begin your Google PPC ad campaign. If you do not have a proper budget to spend, your Google PPC ad campaign will not be going to work for you.
There is no rule for the proper bid and budget for an ad campaign. You will get ideas from your experience only. For all my ad campaigns, in the first three days, I allow Google to spend maximum CPC(cost per click), then I fix my bid accordingly. Also, do not keep a very low daily budget. A low daily budget will restrict Google to display your ad properly.
7. Write a high converting ad copy:
Ad copying plays a major role in establishing your campaign's success. So, make an effective ad copy.
Create headlines to grab attention. You must create appealing ad copies staying under the restricted number of characters. Text of your ad should clearly tell about your USP and why people will click on your ad.
8. Use a tracking tool for your PPC campaign:
A tracking tool is important, even if you are a complete beginner in running a Google PPC ad campaign. To fully maximize your advertising budget, it is necessary that the performance of your campaigns be tracked and measured.
Ad optimization is only possible if you have every tracking data of your ad campaign. From conversion location, gender, age, keyword, everything you need to know to make a highly optimized and super effective ad campaign. I will recommend you to go with the Clickmagic tracking tool to track all your ad campaign data.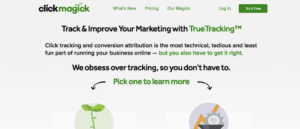 9. Use geo-targeting and device targeting:
To be very frank, I always target tire one countries like the US, UK, Australia, Canada, New Zealand to sell high ticket affiliate products. Targeting other countries you may not get the desired results of your ad campaign.
From my personal experience, I notice that most of the sales come from computers instead of mobiles or tablets. For direct affiliate selling, I like to target on computer only. For collecting leads or free trials any device is effective.
But you can target all devices for selling affiliate products, there are no such hard and fast rules.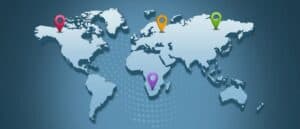 10. Target to proper age group and gender:
Targeting age group and gender completely depend on what kinds of products you are promoting. I always uncheck the 18 to 24 age group for any ad campaign. Because maximum times this ad group clicks on the ads only but they don't buy the product.
There are few products, only a particular gender buy maximum. For example, for any weight loss product women buy most. So, I always eliminate men from my weight loss ad campaign.
I always uncheck unknown age groups and unknown gender inside my Google PPC ad campaign. This action reduces unnecessary clicks from bots and competitor's ends.
Conclusion:
There are a lot more other criteria also to optimize your Google PPC ad campaign, but the above 10 points are the major factors. I feel you found this article helpful if you are a newbie affiliate marketer and want to run a Google PPC ad campaign. Thank you for reading this article.
Related articles: