Introduction:
If you are a complete beginner and you don't have a website, still you can start affiliate marketing and can earn money online. In this article, I will discuss 5 legit ways to do Affiliate Marketing Without Website. But if you are really serious about affiliate marketing, and you want to generate a high-income stream, go and create a website.
What is affiliate marketing?
When you are promoting and selling some other's product and getting a commission, is called affiliate marketing. The vendor or product creator will provide you with a unique link to promote. If someone clicks on that particular link and makes a purchase, you will earn a commission.
Why website is required?
There are basically two reasons, this is good to have a website for affiliate marketing. For the approval of various trusted affiliate products, they want a digital asset from affiliates. 
If you don't have a website, the vendor may not approve your affiliate request. Because they want to experience people to promote their products. The second reason is, you can promote affiliate products through your website by writing valuable content.
You don't have a website? No worry! you can start affiliate marketing today:
Here I want to mention 10 auto-approved affiliate products. For getting approval for these affiliate programs, you don't need any website. Just visit their website and go to the affiliate section and create your account to get your affiliate link. 
The instant and auto-approved affiliate products are Bluehost, Getresponse, Fiverr, VidIQ, GrooveFunnels, Tubebuddy, ClickFunnels, Paxful, ClickMagick, Systeme.io.
There are a lot of auto-approval affiliate programs available in the internet marketplace. To quick start your affiliate marketing business, I just mention here these 10 trusted affiliate programs. So, go and join these affiliate programs now.
How To do Affiliate Marketing Without Website?
Now it's time to promote affiliate links. There are various ways you can promote affiliate products. But today I will discuss only 5 legit methods, and you don't need a website for the same.
1. Create an e-book:
This is the easiest way to promote affiliate products. Basically, you don't need to create an e-book on your own. There are various free PLR e-book websites are available in the internet marketplace. For example, you can visit 
Free PLR eBooks, IDplr.com, etc., and download a free e-book related to your niche. 
Now you have to edit this e-book and you need to add your affiliate link inside this e-book. You can edit the e-book online by using the free platform sejda.com. Exactly how you can edit the e-book? Watch the below video…
Once you edit your e-book with your affiliate link, it's time to share it in different PDF sharing platforms like slideshare.net, Issuu.com, scribd.com, etc. That's it, you are all done to start getting traffic to your affiliate links through your e-book.
2. Share your content inside social media:
Start sharing articles on social media. Share your articles on Facebook, Instagram, Twitter, Pinterest, Linkedin, etc. Write small articles related to your product and share them. For example, if you are promoting any weight loss product, you can write content on "how to lose weight fast". Here you need a landing page to insert it with your content. Because most social media platforms don't like direct affiliate links to share. If you share affiliate links, they may ban your account. Don't know how to create a high converting landing page for free? Watch the below video:
3. Start your own Youtube channel:
You need to start a youtube channel to promote your affiliate product. Are you a camera-shy? Get out of your comfort zone. Camera shyness is basically a roadblock between you and your success in affiliate marketing. Once you can come in front of the camera and start saying something, the camera shyness will automatically wipe out slowly. YouTube is a robust method to Do Affiliate Marketing Without a Website.
Start reviewing and giving demos of different affiliate products. Don't forget to put your affiliate link in the video description, and mention it in your video. Simultaneously with the product review also publish some educational and problem-solving content inside your YouTube channel.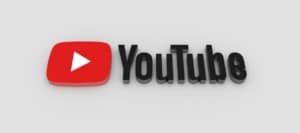 4. Use Quora:
Quora is a huge platform to do affiliate marketing without a website. Inside Quora people ask questions, and anyone can give an answer to that question. So, start answering questions in Quora related to your niche and share your landing page link at the end of your answer. 
If you have a brand new account in Quora, do not put any link in the first couple of weeks. Answer questions, without a link and build trust. After a few days share your landing page link, but not in all answers. Are you active for one month in Quora? Put your link with all your answers.
Keep in mind, your answers must be valuable, straightforward, and problem-solving. Again, don't insert affiliate links directly, you may lose your Quora account. 
5. Run paid advertisements:
If you are a complete newbie, I will not recommend running ads in the initial days of your affiliate marketing journey. Because you may lose money and get demotivated as a beginner. 
Are you aggressive and want quick results? Run paid advertisements. You can start with the solo ad. A solo ad is borrowing others' email lists and sending emails with your affiliate offer. Udimi is a great platform to find out email list providers.  
I like to run Google search ads, YouTube ads, and Bind ads to promote affiliate offers. Facebook ads? I tried Facebook ads several times, but for me, they don't work. 
Few other platforms to do Affiliate Marketing Without a Website:
Email marketing is one of the best ways to do affiliate marketing. But collecting emails for free, better to have a website. So, in this article, I am not going into the details of email marketing. Because this article is based on how to do affiliate marketing without a website.
Forum posting and online community posting. 

Sharing articles on Medium.com.

Tumblr, Reddit are good platforms to share articles.
Conclusion:
So, these are the ways to do affiliate marketing without a website. Start affiliate marketing with these ways and create a website and grow it simultaneously to boost your income. 
Finally, I want to say, affiliate marketing is not a one-day game. You need to keep patience and work consistently to get consistent results. I hope this article will motivate you to start and grow your affiliate marketing business. Thank you very much for reading the article.
Few related articles you may like to read: