Introduction:
Promoting and selling others' products and earning commission is called affiliate marketing in a nutshell. Product vendors will provide you with a unique link to promote their products. In today's article, I will discuss what are the best ways to start affiliate marketing as a complete beginner.
Building the right mindset is the first step of affiliate marketing. Affiliate marketing is a long-term game, you are not going to earn money from the first day of your affiliate journey. You need to give continuous effort with patience to start consistent earning in the affiliate marketing business.
There are various ways you can sell affiliate products like Facebook groups, Instagram accounts, Pinterest, and sharing links on different websites. Of course, you can get affiliate sales through these platforms. But these are not long-term affiliate business models.
In this article, I will talk about the long-term sustainable affiliate business model and the best ways to start affiliate marketing. This business model will help you to generate passive income after a certain period of time.
The best ways to start affiliate marketing,

Free methods:
Creating a blog.
The first massive step to start affiliate marketing is to create a review website or your own blog. To establish a blog, you must conduct adequate niche research. Always choose a topic with a sufficient number of affiliate items for sale.
For example, If you pick weight reduction, you can write reviews on a variety of weight loss products. There are various products available in the weight loss niche offered inside different affiliate networks.
Also, you can start to promote software solutions using a review blog. As there is an endless supply of software applications accessible in the online market.
This is the part you need to keep your patience. Your blog articles will not rank in the first or second month. You need to write blog posts consistently. Creating your own website is one of the best ways to start affiliate marketing. Also, do proper keyword research.
Use Google keyword planner to do keyword research absolutely for free. If you want perfect on-page and off-page SEO, you can try SEMrush, KWfinder, or Long Tail Pro.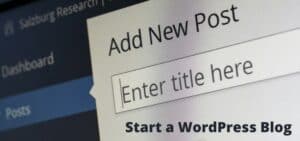 Which affiliate networks and individual affiliate programs to join?
Before starting to write product reviews, you need to join affiliate programs and affiliate networks to get affiliate links to promote.
Five major affiliate networks you can join as a beginner. When I start affiliate marketing I start with the Shareasale affiliate network first. Later on, I joined Clickbank, CJ, Warrior Plus, and JVzoo affiliate networks.
Inside ShareAsale and ClickBank you will find products from any niche like weight loss, health, software, love & relationship, manifestation, pet care, etc. On the other hand, CJ, Warrior Plus, and JVzoo are enriched with most software products.
Here I want to mention a few individual affiliate programs that you can join as a complete beginner. Fiverr, Kicksta, PureVpn, Systeme.io, GrooveFunnels, Marketing Boost, Paxful, etc. These are some examples only, there are a lot of individual affiliate programs available in the internet marketplace.
You can join any affiliate programs and start promoting by writing a review post inside your blog. Don't know how to write a killer review? Follow this article >> How to write a high converting product review for affiliate marketing?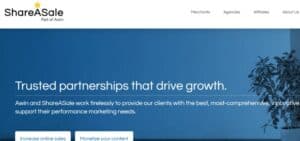 Creating a youtube channel.
Video marketing is growing on a rapid scale, you must use videos for affiliate marketing. So, the easiest way is to start a youtube channel and start promoting products absolutely for free. Youtube is also one of the best ways to start affiliate marketing.
Simply create a review youtube channel and produce product review video content. Discuss everything about the product. The exciting features, pros, cons, why people must choose the product, and your final thoughts are important.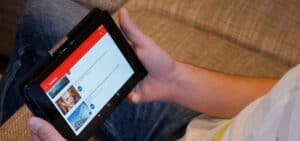 If you want to promote software products, work on the "launch jacking" process. This is the method of creating review content before the product launch. Muncheye.com is a website where you will find various future launch software products.
These products are basically from the network Warrior Plus, JVzoo, and Clickbank. So, select a product to promote from muncheye.com and take affiliate approval from the vendor.
You will find the JV page inside each future launch product, where you will find all information about the product to create an excellent product review. Also, you will get sales page preview and review access inside the JV page. Review access will allow you to go inside the member's area without purchasing the product.
If you have not found review access, you can contact the vendor for the same. This review access will make your video product review an excellent one.
Also, visit the sales page preview to know more details of the product. Finally, upload your video to your Youtube channel, and don't forget to put the affiliate link in the video description.
The best ways to start affiliate marketing,

Paid methods:
Do you want quick results in your affiliate business? Start running paid Ads, because this is one of the best ways to start affiliate marketing. There are various Ad platforms are available to start paid advertisements.
Solo Ads:
If you are a complete beginner and want to try paid ads, my recommendation is to start with a solo ad first.
This is basically promoting affiliate products through emails. But, you are not the owner of the email list. Here the email list owner delivers your email to their email list, and they charge some money.
Your email, together with your affiliate links, is delivered to an email list that is not yours. There are several solo ad networks available on the internet. Udimi.com is my preferred website for solo ads.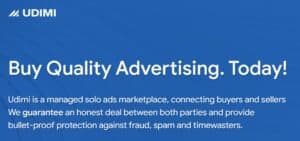 Google Ads:
This is one of the best ad networks, providing tremendous exposure for your business. In Google search Ads, you select keywords which your prospective buyers are searching for.
Your Ad copy plays a huge role to engage people to click on your Ad. A high converting Ad copy can improve your Ad CTR. Don't know how to write a high converting Ad copy? Read this article >> 10 tips to write a high converting ad copy for Google ads.
The best part of Google pay per click (PPC) Ad is, you don't need to pay on impressions. You only need to pay when someone clicks on your Ads.
People click on your Ad and come to your landing page.
Put your affiliate links using the call to action button or anchor text. From your landing page, visitors will be sent to the affiliate sales page.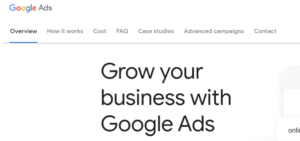 Youtube Ad:
As video marketing becomes popular in affiliate marketing, at the same time Youtube ads also become very popular among marketers. Because Google controls YouTube, the only way to advertise on Youtube is through Google Ads.
There are various types of Youtube Ads like Skippable in-stream, Non-skippable in-stream, Display ads, Bumper ads, etc.
YouTube ads, both skippable and non-skippable, can be put before, during, or after the primary video. The marketers are charged once the audience views 30 seconds of your Ad video. The ad appears to the right of the featured video and top of the video recommendation list in the case of YouTube Display Ads.
In the skippable and non-skippable ads you can use the call to action button to redirect people to your landing page. In the case of Display Ads, you can insert affiliate links in the description. Youtube Ad is also the best way to start affiliate marketing.
Bing Ads:
Bing is a good alternative for running Ad campaigns since it provides high-quality traffic at a lesser cost than Google. When compared to Google, traffic is of comparable quality but far less costly. Bing is a site where you can directly post your affiliate link. So, you don't need to construct a landing page.
Conclusion:
Now summarise the best way to start affiliate marketing. Select your niche where enough affiliate products are available for sale. Join various affiliate networks and individual affiliate programs. Start your own blog and start writing product reviews. At the same time start a Youtube channel and start creating video content. Want quick results? Start running various Ads.
Finally, running Ads inside Google, Youtube and Bing need proper experience, otherwise, you may lose money initially. It's also true that you need to run Ads to gain experience.
So, these are the best ways to start affiliate marketing as a complete beginner. I hope this article will be helpful for you to kickstart your affiliate marketing journey and make a long-term sustainable affiliate business.
Few related articles you may like to read: