Introduction:
You can find out hundreds of money-making ideas for students if you begin to think about that. A few of these ideas will involve an investment of money, while others will demand creativity and effort. In this small article, I will try to answer this common question, "How to Earn Passive Income as a Student online?". 
I will discuss only those ways of earning money, where capital investment is very less or zero, only you need to be creative and passionate. You can do these part-time, and also can focus on your study. So, let's get started with the below methods…
How to Earn Passive Income as a Student online?
Start Your Own Blog: 
If you enjoy writing articles and other pieces of content, blogging might be a wonderful fit for you. Blogging demands the creation of high-quality content such as text articles and images. This is also very good if you can create related videos and embed them on your blog.
Blogging is an excellent method to increase your cash flow while simultaneously following your passion. You can start your blogging journey at Blogger.com. Inside the blogger, you don't need to purchase any hosting. But, you need a custom domain. If you don't want to invest any money, you can start with .blogspot.com free domain. 
If you are very serious and take blogging as your career, I will recommend going with WordPress to create your new blog. In WordPress, you need hosting and a domain to set up a blog. As a new blogger, you can purchase hosting from Hostinger, Bluehost, Hostgator, or Cloudways. To purchase a domain you can visit Namecheap or Godaddy. 
The first and crucial step of creating a new blog is niche research. Niche is nothing but your subject or topic on which you will write the articles. Are you confused about your niche? Follow this article >> 10 Best Blogging Niches For Affiliate Marketing.
You can monetize your blog by Google Adsense or Ezoic. There are various other ways to monetize your blog like affiliate marketing, sponsorship, etc.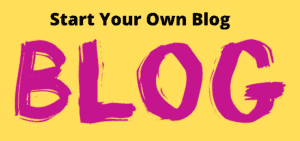 Start Affiliate marketing:
Affiliate marketing is now the most popular method to earn money even for the students. Affiliate marketing is selling vendors' products and earning a commission. The best part of affiliate marketing is, you don't need to create your own product. 
Choose a good reputable product from the internet and get approval for your unique affiliate link. Promote your affiliate link and earn a commission.
There are various ways to promote affiliate products. You can start promoting affiliate products through your blog. So, it is important to choose a blog niche where there are enough affiliate products to sell. Write product reviews inside your blog and put your affiliate link there. Your website visitors will read the review of the product and purchase it from your affiliate link.
Other freeways of promoting affiliate products are Youtube, Instagram, Pinterest, Facebook, Quora, Forum posting, etc. There are also paid methods to promote affiliate products like solo ads, Google ads, Bing ads, Facebook ads, Quora ads, etc. 
If you are a complete beginner, my recommendation is to go with free methods first to begin affiliate marketing. First, start earning money through freeways, and then you can go with paid methods. Still thinking, How to Earn Passive Income as a Student Online? Start affiliate marketing today.
Start a Youtube channel:
Starting a Youtube channel is easier than starting a blog. Because you don't need to invest any money to start a Youtube channel. Create a channel on Youtube, record videos, and upload it. Create videos on a particular niche. My suggestion is to start a youtube channel in the same niche as your blog. 
Through your Youtube channel, you can derive traffic to your blog. Same way Through your blog, you can drive traffic to your Youtube channel. Embed your Youtube videos inside your blog and also put your website URL in your Youtube video description. 
Are you a camera-shy? Record your computer screen and voice to create videos. But if you really want to make your personal brand and want to grow your Youtube channel to the next level, just overcome your camera shyness. 
Through your Youtube channel, you can also promote affiliate products and put the affiliate links in the video description. Youtube is a huge platform to sell affiliate products. Just create informative product reviews, provide value to your audiences and sell affiliate products. Get 1000 subscribers and complete 4000 watch hours fast to monetize your Youtube channel.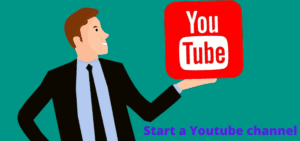 Start Freelancing:
You can start freelance work in your free time. Freelancing is an excellent source of income for students to earn quick money. If you have any specific abilities, such as content writing, proofreading, or website design, you can simply utilize them to start freelancing right from today. Fiverr, Upwork, and various other platforms are available to start your freelancing journey.
Become a social media influencer:
Influencer marketing means promoting products or services as a social media influencer. Influencers are rewarded by sales commissions, ads, and other sponsorships. You need a good quantity of active followers online who love your content, and you need a laser-focused audience in a particular niche, such as travel, health, making money online, etc. You can start growing one social media platform in a particular niche. You can start with Instagram. Do you want to grow your Instagram account on autopilot? Try Kicksta.
Start e-commerce or Drop-shipping business:
Establishing an eCommerce site and selling products or services may result in a significant amount of money. Marketing is very important, but if you utilize the right platforms, you can earn passive money through e-commerce and Drop-shipping business. Weebly, Shift4Shop, and Omnisend are the best platforms to start your e-commerce business.
Participate in surveys:
Several companies are willing to pay you just a few dollars to take part in a survey. Businesses employ customer surveys to gauge the popularity of a brand. Taking part in surveys might help you make pocket cash passively. Visit surveyjunkie.com.
Conclusion:
There are various other methods to earn money passively. But above 7 ways are popular and definitely, you can earn money with little extra effort as a student and a complete beginner. I hope you got the answer to your question "How to Earn Passive Income as a Student Online?". Thanks for reading the article.
Related articles you may like to read: