Introduction:
In 2022 video marketing is the most powerful method of marketing your product or services. If you are not leveraging video marketing, you are leaving a lot of money on the table. Now, you may ask Why Video Marketing Is Important For Businesses. There are several reasons, you must start video marketing right from today if you are an online marketer. 
If you have any products or services to sell, or simply you are an affiliate marketer or a blogger, you must do video marketing for more online sales. In this small article, I will discuss 7 reasons to start video marketing as an online marketer. 
Why Video Marketing Is Important For Businesses?
1. Google loves videos:
If you are a blogger and you embed videos inside your blog post, there is a higher chance of ranking your articles inside search engines. Visitors will come to your website and they like to watch relevant videos directly from your post. 
This video watching time considers as more time spent inside of your articles, and that sends positive feedback to Google. Basically, this activity increases trust and informs Google that your site has high-quality content. 
According to a recent study by Moovly, having a video embedded on your website increases your chances of ranking first on Google. People often rank videos higher than static images or text for relevant keywords. 87% of business leaders prefer watching product and service videos when learning about a new product. 
So if you have any products or services to sell, or you are an affiliate marketer or a blogger, you must do video marketing. These can be product reviews as well as general overviews of your niche topic. It is not just used by bloggers but also businesses are now using video marketing more than ever before. 
2. Increase Sales & ROI: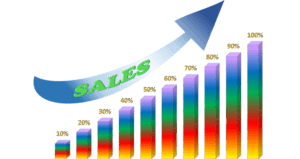 Consumers are becoming increasingly tech-savvy, which is why you should be utilizing video marketing. Studies have shown that 70% of people who watched a product video on a website will convert to buyers. 80% of the business owners say by using videos helped them to achieve a good return on investment. 
This has proven to be even more effective for local businesses. When people search for companies on search engines like Google and Bing, it influences people when it ranks. Since business listings appear in place of traditional advertisements, it gives an advantage to local businesses with videos. You not only increase your number of views and drive more traffic, but you also increase conversions.
3. Generate Audience engagements:
One of the best and most reliable ways to get audience engagements is with video marketing. The visual nature of videos means you can easily convey your message in a way that resonates with your target audience. 
The result? More conversions, higher engagement, increased time on site, and higher ROI.
YouTube is no doubt one of the best platforms for video marketing. It has 1.9 billion users and these users make 3.3 billion searches on YouTube every day which makes it a great place to get your audience engaged with your videos. 
The more videos you have, the more audience engagements you will be able to generate. As an online marketer, one of your goals is to get traffic from people who are looking for content that pertains to what you have just created.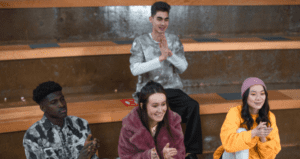 4. Video advertisements are quite effective:
According to a study, 90% of viewers prefer watching video ads compared to reading text. This means that if you want your target audience to focus on your products and services, you should try video ads for marketing. 
When people come across advertisements, and viewers watch a video ad, they give it all of their attention and can easily recall what was advertised and how it related to your product or service. That's why smart businesses use videos as a way of advertising. It's a proven and effective method to increase sales for you.
5. Explaining a product demo is easy through videos:
Many companies, for example, create a demo by either recording a walkthrough or explaining each step in writing. These can be more impactful and engaging if you create demo through videos. 
If you want to create a demo, it's really easy through videos. The main reason is that customers do not read as often as they watch. That's why customers are called visual learners.
6. Videos encourage social shares:
Making your videos become viral is not as difficult as you think. If you can get a hold of content that's so appealing and fun that people would want to share it. Sharing videos on social networks make people happier than sharing texts or photos.
People tend to share videos more than any other content because it's engaging. When you show people how a product works or put together a short tutorial for something, it's very likely that many people will share your video with their friends and followers. 
This leads to more potential customers seeing your brand and products. As an added bonus, since these are videos on social media, they can also get picked up by popular bloggers who share similar content. So you could be reaching thousands of new potential customers just from videos.
7. Video engages more smartphone users:
Everyday smartphone users are increasing. More and more smartphone users are watching videos on a daily basis than ever before. When you create a video for your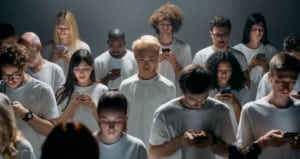 business you have an opportunity to connect with these potential customers. 
According to Neilsen, nearly 65% of smartphone users watch video content. In other words, if you want to reach people on their smartphones, you have to do video marketing.
InVideo, the best video marketing software: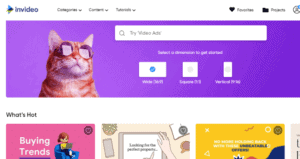 InVideo is software that generates captivating videos within a minute. InVideo is an amazing new video marketing software. It's easy to use and it comes with  easy user interface.
The software includes various video templates, graphics, music and special effects that you can use in your business or affiliate marketing campaigns. It will take care of all that boring stuff while you focus on promoting your products or services through videos which are eye catching, high converting and of course highly engaging. 
>> Take a Free Trial in InVideo Now!
Conclusion:
Video marketing is a powerful online marketing tool. In 2022 video marketing is the most powerful method of marketing your product or services. It is vital for both new and established businesses to get on board now before their competitors and start taking advantage of its many benefits. 
All online marketers must be present on YouTube because it is one of Google's most valued channels. A video with good SEO can help you reach millions of people without spending on ads. That's Why Video Marketing Is Important For Businesses. 
Few related articles you may like to read: