Introduction:
Bounce rate is often seen as bad for website performance. A high percentage of bounce rate may not be fruitful for your business. That is the reason this is important to reduce bounce rate in google analytics. But before we proceed, let's know what the bounce rate is.
What is the bounce rate?
Bounce rate is a standard metric used to examine your website traffic; It tells us the percentage of visitors who exit your website after seeing one page and don't get navigated to other pages of your site.
In simple words, Bounce rate is measured as the number of visitors that come across your web page but leave your website without exploring any more web pages. There are several factors that reduce the bounce rate of your website.
Why is reducing the bounce rate important?
A high bounce rate is terrible because it implies that visitors are not spending time on your website, and your content is not catching them on your other pages. For example, if you run a blog or website, and a person is visiting your website. You want him to explore more and more web pages of your site to explore the products and services you offer on your website and not just bounce your site after lending on a single page.
What to do when your bounce rate is bad?
Use Google Analytics to explore the data web pages with higher bounce rates, and these web pages need more attention than other web pages. If you are using WordPress, then you can just install the "monster insight plugin." With this plugin, you can examine the bounce rate and can check the other stats too. When you have identified the web pages with high bounce rates, take action immediately.
Follow the below 15 ways to reduce bounce rate in Google analytics:
1. Keep your website fresh with updated content.
Update your content at regular intervals. Keeping your website with updated content will generate more leads. An outdated range of old problems may not grab the viewers' attention, but keeping your content to the current market situation may grab your visitor's attention. Adding updated content consistently establishes trust between you and your audience and thus, your visitors will keep going through other pages. 
When you build trust in the reader through your content, those visitors will return to your website, thus reducing the bounce rate of your website.
2. POP-ups annoy Visitors.
Pop-ups are found to be one of the primary reasons visitors leave your web pages. Pop-ups are becoming so common among website owners that their audience either ignores or avoids the website which uses pop-ups.
Visitors come to the website to have their queries solved, and pop-ups disrupt a user's reading. pop-Ups are great for growing email lists, but on the other hand, your visitors may not have come to sign up on your email list.
So whether to use popups or not is a debatable topic. If you want to enjoy organic visitors to your site and reduce the bounce rate, then avoid the pop-ups on your website.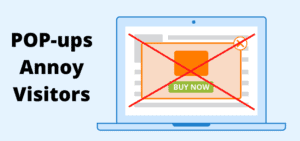 3. Avoid long chunks of paragraphs to reduce the bounce rate.
Small and concise is always the best. Reader attention space is lower, so always make your content small and precise, large chunks of paragraphs may look scary to your visitors, and they may run from your website without enjoying your content. Make sure that your post is in small sections and bullet points not to scare off your readers. So, small paragraphs will reduce bounce rate in google analytics.
Here are some tips for making your content readable:
a. Categorize the content into heading and subheadings for the ease of readers.

b. Bullet points are great for explaining the pros and cons

Charts, images, and quotes are great for grabbing attention and for easy understanding

You can underline or bold the "Keywords." 

Questioning in your article focuses your audience on participating then just casual reading. 

End your content by summing up your whole article in "Conclusion."
4. Mobile-friendly websites reduce bounce rate:
Mobile is one of the primary necessities of this world right now. Everyone doesn't search your website on a laptop, they can search on their phone, or pad so always make sure your website is responsive on mobile. mobile-friendliness is one of the most important factors.
It doesn't depend on how valuable your content is. If it doesn't run on mobile, then that site won't rank well on search engines. So, make sure that your site is responsive to mobile and displays the content perfectly. A mobile-friendly website is a must to reduce bounce rate in google analytics.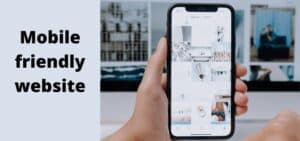 5. Target the right keyword:
Well, complete SEO is just the game of the right keyword. A proper keyword may help you to reduce your bonus rate. Always target the high-traffic keyword. It will bring the right organic customers to your doorstep. All keywords are not of equal worth, and some keywords may bring a whole lot to you while some don't even get any. You have to target the keyword in your content that goes with your content. Choosing the right keyword for your content may help you to reduce bounce rates.
6. 404 page may get helpful:
A 404 page or broken link page may seem to be an error in your website, but it may help if you show your branding, or offer something like a pdf or e-book for free. You can also add a search box so that customers can search for what they are frisking. It can help you attract visitors to your other webpage and thus help you to reduce your bounce rate.
7. Grab the Right Audience:
Your high bounce rate may be the cause of your wrong visitors. Maybe you aren't grabbing the attention of the right visitors. And this may be because of your content strategy. There are different strategies to market your content to the right audience. Your keywords may not target the right audience.
Try using Long-tail keywords as they help to get the attention of the right audience. Using correct strategies can help you to reduce the bounce rate of your website when you target the right content to the right audience. Reaching the right audience will obviously reduce bounce rate in google analytics.
8. Enough Internal linking to reduce bounce rate:
Internal links are the links to your blog posts connected. For example: If the person is interested in one of your posts and if you have linked some related posts on that page, it might arouse curiosity in the visitor, and they may click on that link, thus making visitors spend more time on your website and exploring multiple pages.
9. Boost your page load time.
Facts remain facts. Page load time is one of the integral parts of reducing your bounce rate. Bounce rate and your page load time are directly proportional to each other. The lesser your page load time, the lesser your bounce rate. An average visitor wants your page to load in three seconds, and if not, you just slip some visitor from your hand. So, make your website fast to reduce bounce rate in google analytics.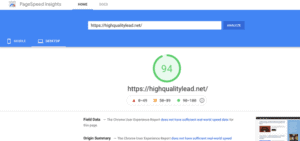 10. External links should be open in the new tab:
It may look unworthy, but it is one of the strategies to trap your visitor. When your visitor lands on an external link page and taps "back" to come on an existing page, it will land on the same page, thus spending more time on your page and helping you reduce the bounce rate. You can download "WP Plugins" on your WordPress to set all your external links to open in a new tab.
11. Keep a simple and easy navigation menu:
Your menu holds one of the important pages of your website, so they should always be at the top or below the header. Be simple and keep it accessible for the audience to navigate in and out of your web pages. An easy navigation menu will obviously reduce bounce rate in google analytics.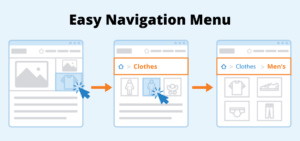 12.

Interface attracts a lot more than you think:
Always have a good theme and colors for your interface. Always have a simple and easy theme so that everything is accessible to your visitor. Always try to choose colors for which text is visible because if the audience does not see the content, they might switch off from your website. So, make your interface simple and effective.
13. Browser-compatible website:
Some websites don't run on some browsers, so make sure your website runs on every browser, such as Mozilla Firefox, internet explorer, chrome, etc. Try your website on every site and make changes if needed, but make your website browser-compatible so that it doesn't give difficulty to your audience.
14. The translation is needed for International traffic:
Often, your content may not be readable to your international audience, which may be one reason for high bounce rates. So to reduce bounce rate in google analytics, you can try publishing your article in a foreign language and not only in the language in which it is originally written. It can happen by using some of the plugins in WordPress like Polylang, WPML, etc.
15. Trust a bond:
Make sure your audience trusts you. Trust is essential for a business to run for a long time. When you establish trust between you and your customer, they will come again and again to you. Build your trust in them by showcasing the correct content with correct stats. It cannot be built in one day or one night. It needs months. When your readers trust your information, then they will come again and again to your website and of course will reduce the bounce rate. 
Final Sum up:
There are many ways to reduce bounce rate in google analytics, but these fifteen ways are worth taking the chance. Bounce rate may become an issue for your website, but you can cut it down with the help of the right content delivered, to the right doorstep.
Few related articles you may like to read: