Starting a business is easy, the main challenge is to scale it. If you have any products or services to sell, started an e-commerce business, or simply are a newbie in affiliate marketing, blogging, or any other online business you need to scale it with time.
In today's article, I will share with you 10 key points to scale your online business. I am pretty sure if you follow the below simple tips, you can grow your online business quickly and fast.
1. Leverage content marketing:
Content in the form of text articles, videos, and images. Providing values consistently to the people through content marketing is the best way to scale your online business. 
A content marketing tactic is a marketing approach for generating, sharing, and attracting a niche-based audience. You can generate useful, relevant, engaging, and consistent content driving successful customer action.
The leading brands in the world are using content marketing strategies to grow their business. Content marketing will increase your brand value and trust. Finally, content marketing drives more leads and sales.
2. Create a brand:
Online branding offers you trust which is one of the most essential requirements from the client's point of view. When people see your brand and know what product or services you are providing, there is always a higher chance of a conversion. Of course, online brand creation will help you scale your online business. 
So, creating a brand is important. Start your own blog, share articles on social media, and produce captivating videos are the major ways to create your brand. 
Design your logo, write your tagline, and choose your color to stand visible in the crowd. A good brand is clearly focused, knows its target audience, and knows its competitors.
3. Analyze competitors' strategy:
The competitive marketing analysis is to find out existing and future competitors' strengths and weaknesses. This study is based on a strategic plan in which advantages and challenges are determined.
4. Leverage email marketing strategy:
Email marketing is one of the best strategies to scale your online business. Top internet marketers say, if you are not building your email list then you are not building your business. I also believe the same.
From the first day of your online business, start building your email list. A lead magnet, an opt-in form, etc. are the different methods of collecting leads.
The development of a powerful email marketing plan helps you personalize your potential customers and improve sales in an effective way. Email marketing solutions provide you the opportunity to reach clients more easily.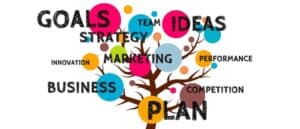 5. Grow your organic reach:
You need to grow organically on every platform like youtube channel, social media, and your blog. Organic and search traffic is the most potential traffic online. People searching with a particular keyword and reaching your brand is the high intent buyer on the internet.
Publish more informative and captivating videos for a more organic reach. Be active on social media like Facebook, Instagram, Twitter, etc., and grow followers. Write high-quality and SEO-friendly articles in your blog and rank your website in search engines.  
6. Start running ads:
Growing organically is a time taking method, you need to run paid advertisements simultaneously to scale your online business. There are different platforms to run ads for your online business to get quick results. 
You can run ads on Facebook, Google, Bind, and different other platforms for different types of online businesses. Solo ads and native ads have also become very popular in recent times.
7. Be active on social media:
Now every people are active on social media these days. So, any social media is a major platform for your business identity. Create a Facebook page, Instagram account, and Twitter account to create brand awareness.  
Grow your social accounts with more followers and post content consistently. Staying active on social media will create a strong brand identity in the long run.
8. Few things need to be put on autopilot:
There are a few activities you can automate for your online business. For example, automate the email marketing system, use a social media scheduling tool, hire a content writer, Use automated customer reminders, etc.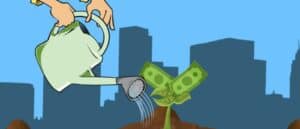 9. Improve the quality of products and services:
The most important thing is your product and services. If you sell a poor product or service, your growth will be stuck within a few days even if you implement good marketing strategies. 
If you are an affiliate marketer, do not recommend or sell any poor or bad reputed product. Recommending any poor product will negatively affect your affiliate marketing journey.
10. A/B testing is important:
A/B testing is important in order to assess the efficacy of different web pages. Split testing redirects 50% of visitors to a different webpage. A/B testing is assessed on the basis of which page is more effective in the conversion aspect. 
This is required for both organic and paid traffic. After several A/B testing, you can determine the winning webpage. For paid advertisements also A/B testing is a must. Test with different ad copies and landing pages to get your winning campaign.
Conclusion:
To build a profitable online business, it takes time to expand. No miraculous techniques or special secrets can boost your company's growth overnight. You must strive to expand your business and achieve a height of success strategically and consistently.
Finally, consistency is the key to the success of your online business. Don't be impatient, always believe you are half the way and success is just a few steps ahead. Watch motivational videos if you become frustrated at any point in time. That's it for today, thank you very much for reading the article.