Introduction:
A digital marketing funnel is a marketing method whose main purpose is converting prospects into consumers who finally purchase the product or service.
In this article, you will understand all about a digital marketing funnel, including how it works, what it's used for, the various kinds of digital marketing funnels, and more.
This is a visual and informative description of how people act from the moment they first visit your product or services to the moment they complete a purchase.
First, many viewers will come to your business through various channels, but really only a few will be attracted to your product or services and lead to sales. 
As a result, a marketing funnel looks like a real physical funnel, that is large at the top and narrows at the bottom. A digital marketing funnel basically illustrates a customer's purchasing behavior.
Different stages of the digital marketing funnel:
There are five stages of a funnel, those are Awareness, Interest, Engagement, Evaluation, and Purchase.
Awareness:
​​This is the top portion of a digital marketing funnel, where business owners begin to grow the attention of consumers. This attention may be obtained by:
SEO

of your business websites. 

Social media posts. 

Infographics. 

Paid advertisements. 

And more.
Interest:
People are more inclined to be interested in your brand once they've known about it. Now you have interested people with your brand, this is one of the most essential stages in the sales funnel.
During this stage, you should concentrate on the following sorts of marketing strategies:
Collect new leads through lead magnets.

Run email marketing campaigns.

Post new articles in your blog.

Retargeting visitors.
Engagement:
If a person is really eager for your product or service, they will conduct additional research on your brand. This demonstrates they want to remain connected. 
This is the most crucial part of the digital marketing funnel. Success stories and special offers are required here.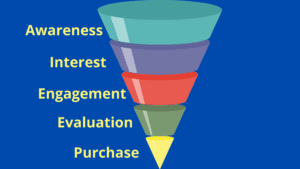 Evaluation:
People are highly interested in your product or service at this level of the funnel. You're about to close the deal, but not yet done. The potential buyer is now only one step away from completing the required action.
At this stage you can include some more stuff like:
Testimonials

Case studies

Discount codes
Purchase:
When the sale is achieved, the marketing funnel reaches its end. Normally, the digital marketing funnel does not finish here. 
The funnel's end serves an after-sales service, determining a consumer's product experience and encouraging them to purchase upsells. 
Also, companies provide a money-back guarantee, if customers are dissatisfied with the product or services.
A few more actions are important at the end of the funnel to boost sales, those are…
Programs for referring others

Campaigns for upsells

Email campaigns for re-engagement
What are the different types of digital marketing funnels?
Each company's or industry's conversion may differ. In the case of an e-commerce business, the final purchase is called a conversion. Taking an SEO service is the conversion for a digital marketing agency. A lead magnet converts when people give their email addresses. 
Also, a CPA marketing business converts when people complete some desired task. In the affiliate marketing business, conversion means when somebody purchases through your affiliate link. So, I want to mention here a few different types of digital marketing funnels…
1. Lead generation funnel:
The goal of a lead generation funnel is to establish an audience around your brand that will ultimately convert into purchasers at the end of the funnel. This is the most popular funnel utilized by businesses to boost sales.
Here you need to create a lead magnet, the purpose is to take visitors to a landing page that includes an opt-in form. People will subscribe to you if you give some free gifts in your lead magnet. 
Simply use an autoresponder email service to send subscribers a welcome email when visitors input their emails. Once they are subscribed by your lead magnet, you can guide them through valuable content and finally pitch your products and make a sale.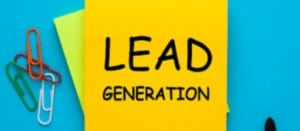 2. Social media digital marketing funnel:
Social media marketing is becoming an essential component of modern marketing techniques. Whether you sell your own products or service, you cannot prosper without utilizing social media marketing in present times.
To enhance growth, successful organizations develop a social media digital marketing funnel to boost their sales. A high-converting social media digital marketing funnel can drive traffic, leads, and sales every single day.
You need to encourage people on social media for a few things below…
Get an eBook or guide.

To request your free consultation.

Subscribe to your newsletter.

View a video demo.
Also research a few important things…
The most effective type of content.

The optimum frequency of posts.

The popular hashtags.
Finally, your landing page will do the rest for you, that is the conversion part. So, make your landing page attractive with a specific offer and goal.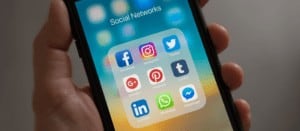 3. Email marketing funnel:
The term email marketing funnels have become popular among entrepreneurs, and advertisers. Allowing consumers to give their email addresses to you via social media, blog posts, newsletters, and so on might be the first step.
Adding people to your email list and sending them an email sequence is the main part of the email marketing funnel. converting subscribers to consumers, and converting subscribers to an event audience, are all examples of conversions in an email marketing funnel.
You need to follow the below steps to create a highly effective email marketing funnel:
Begin a campaign, develop content or create a lead magnet to collect the email addresses of your prospective buyers.

Develop relationships with those on your list by sending them useful information on a regular basis.

Send a bunch of emails to the list in order to sell them your product or services.

Maximize sales by making it simple for your subscriber.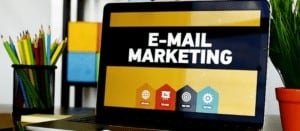 4. Video marketing funnel:
Video marketing funnels encourage and convert potential consumers into leads and paying customers. They provide information at the perfect moment to the buyers as they lead to sales.
How does the video marketing funnel work?
People find your video content organically on social media or through paid advertisements.

People watching your videos means they enter your video funnel.

Your videos must assist them to solve their problems.

With more information, your audience is more interested in your product or services.

People then enter into your landing page and input their email addresses.

Few sales come through your landing page instantly.

For more sales, retargeting landing page visitors using remarketing advertising is highly effective.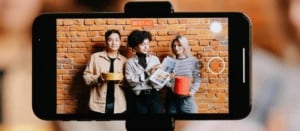 5. webinar funnel:
A webinar funnel will assist you in maintaining a relationship with the people. The webinar funnel also builds a list, and through the webinar, you can interact with your viewers.
In a short webinar, you can provide some value to the attendees and can offer paid services at the end. Through an interactive webinar, you can easily convert visitors into paid customers. Later on, retarget visitors for more sales. FB ads are a popular method to promote webinars for more people to join.
Conclusion:
An effective digital marketing funnel can become a sales machine. You can optimize your sales funnel by observing which phases of the sales funnel functioning properly and which parts are not. 
The most effective sales funnels establish customer trust and business credibility. I hope this article will be helpful for you to understand all about the digital marketing funnel. Thank you very much for reading this article.
Few related articles you may like to read: