Introduction:
The customer experience must be your primary focus while developing and establishing a website. Your website must have a good professional design,  simple to navigate and load quickly. In this article, I will discuss why you need a fast website and how to increase WordPress website speed.
Why is website speed important?
A  website with a slow speed can be the most critical part of a bad user experience on your website. A fast website is essential if you don't want to lose customers. Survey says if your website's loading time is more than 3 seconds, 40% of the visitors will bounce back without visiting your website, and the bounce rate of your website becomes high.
As per Pingdom research, if a website does not completely open, the usual bounce rate goes way up during 3 to 5 seconds. The average bounce rate in the first two seconds is less than 10%, but it rises to 65% at 5 seconds. To minimize a high bounce rate, your web page must load in less than 3 seconds.
A high bounce rate will give a highly negative impression on Google, and as a result, your articles will never rank. There are various techniques you can do to increase WordPress website speed performance. 
There are various tools available in the internet marketplace to check your website load time and many other vital statistics like Google page speed inside, Pingdom.com, GTMatrix, etc. 
Things to keep in mind to increase WordPress website speed:
Your hosting service provider:
Do proper research before selecting your hosting service provider. You need a reliable and high-performance hosting service provider. Whatever host you choose, keep the three most important WordPress hosting aspects in mind, load time, uptime, and customer support.
Dedicated hosting is faster than shared hosting services. The reason is, in shared hosting different websites are hosted on the same server, whereas in dedicated hosting your website is hosted in your own server. Want to know the best WordPress hosting services? Follow the article >> 7 Best Web Hosting For WordPress.
Well optimized and fast theme:
A heavy theme can slow down your website, whereas a lightweight theme increases WordPress website speed. So, always choose a theme that is lightweight and well optimized. There are various lightweight and good themes available in the Envato market. Don't know what the Envato market is? Follow this article >> Envato market review – An amazing platform to buy high-quality website themes.
Excessive file sizes:
Large-size images and videos always slow down your website. So, media files must be compressed and optimized. Use Webp format images to keep your website fast. The plugin Shortpixel can convert all of your website images into Webp format. Another plugin called wp optimize can compress all of your images fast.  
Too many plugins:
Unnecessary too many plugins can slow down your website. So, use optimized and reputable plugins, only when you really need them. Delete all deactivated plugins from your install plugin section. This will somewhat increase WordPress website speed.
Increase WordPress website speed by using Cache plugin:
Caching is the technique of capturing and storing mostly accessed data in a cache. When somebody accesses a web page on your site, they make a request to the hosting service provider. HTML, PHP files, scripts, photos, everything comes under the request.
While visitors to the website get up-to-date information, it also means that visitors must wait even longer for the web pages to load. That is the reason caching plugins were developed.
Caching plugin creates a static version of your website that serves your users. If a visitor comes to your site, a cached version will appear in front of them. Using a good Caching plugin will definitely increase WordPress website speed.
There are various caching plugins available in the internet marketplace. WP Rocket is a premium marketing caching plugin. But the negative side is, this is costly. Here I want to mention an alternative to WP Rocket, which is Viper Cache. This is a low-cost, but high efficient plugin compared to WP Rocket.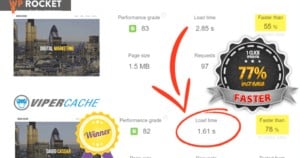 Use CDN to boost speed:
CDN (content delivery network) increases website performance by caching content in several places across the world. CDN caching servers are generally nearer to end-users as compared to host, or source servers. 
Searches for content are sent to a CDN server rather than the hosting server, which may be far away and spread throughout numerous independent networks from the website visitor. By using  CDN you can significantly increase WordPress website speed. You can use Cloudflare to get connected with CDN.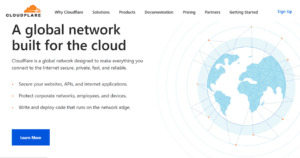 CSS and JavaScript files should be Minified:
Minifying or deleting everything that a computer does not require in order to execute the code, such as code comments, space, and extra semicolons. 
This decreases the size of CSS and JavaScript files, allowing them to load faster and consume less bandwidth in browsers. All caching files consist of the Minify option, make sure that is on.
Avoid using redirects:
Redirects increase page load time, this is often necessary, but it should be avoided until absolutely required.
Increase WordPress website speed; Conclusion:
If your website is slow, do follow the points listed above and make the necessary changes to assist increase your WordPress website speed. Make your website load times faster, so that you do not lose perspective leads or sales.
Few related articles you may like to read: