This article is for you if you are on a fence to select digital marketing as your full-time profession. I will not discuss any negative sides of the profession of lawyer, financial adviser, or any other fields. The fact is, in every profession, there are a few negative and few positive. In this article we will discuss about the advantages and disadvantages of digital marketing.
If a person is really passionate about any profession, there is enormous potential to grow in that particular field. In this article, I will tell you the positive sides and some cons of "digital marketing". I am pretty sure that this will definitely help you to choose it as your full-time career.
I found digital marketing a neat and wise choice for me, because of few exciting benefits. The advantages and disadvantages of digital marketing are listed below.
Advantages of digital marketing:
1. Digital marketing can make you rich:
If you can adopt the changing nature of internet marketing, digital marketing may make you rich. To be very frank, this is the first and big advantage of digital marketing.
Traditional monetization such as blogging, content marketing, SEO, social media marketing, affiliate marketing, email marketing is truly is a great way of making money online.
The most important thing to keep in mind is that you need to be able to make a massive effort in the long term in order to generate significant income with digital marketing.
Patience is important in this field, because you may not see any result in the initial days of your digital marketing journey.
2. Work from home in any geolocation:
You can work from your home locating anywhere in the world, only you need a computer and a good internet connection.
Additional devices are definitely essential as per your marketing strategy. For video marketing, you definitely need video-making equipment.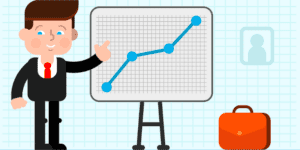 3. Become your own boss:
You can work at 12 o'clock at the midnight, and take a rest at noon. There are no timings and no deadline, just fix your goal and work on that. But
keep in mind, don't be lazy, you need hard work to become successful on your digital marketing journey.
4. Investment is very less:
For starting any other physical business, you need to invest a lot of money. On the other side, for starting your digital marketing journey, you need very little or almost zero investment.
In digital marketing, you need more knowledge rather than money. But you must invest in a domain, hosting, and few essential digital marketing tools be
cause these are required to grow your business in a smarter way.
5. Never get bored as there are a lot of things to experiment with:
There are many new things to be learned every single day. There are so many areas of marketing that you may become an expert on.
Try SEO if you are tired of advertising. You can experiment with email marketing if you get bored by social networking. There are a lot of things that can always be done to improve.
6. Great ROI:
The Digital Marketing ROI shows you whether your marketing campaigns are worth your money or not.
It indicates that your campaigns generate more money than you spend on marketing if you have a high return on investment.
Once you become an experienced and seasoned digital marketer, always you will achieve a higher return on investment.
7. Opportunity to make your personal brand:
The strategy of marketing individuals and their professions as brands is personal branding. The process of creating and sustaining a reputation as an individual online is called personal branding.
By creating a personal brand you can become an online influencer. You can sell your product and services, online courses, even you can grow your affiliate marketing business.
8. Demand is high:
All is now becoming digitalized. Companies in various industries focus on building a strong internet presence.
They hire digital marketers for this reason. Progress is also fast in digital marketing.
For gaining experience you can definitely do a job in the digital marketing field, but not for a long time. There is enormous potential in this field by working your own as a digital marketer.
9. Become global, not local:
Digital marketing allows the brand to extend to a wide variety of customers and develops a global presence. Digital marketing offers any brand a worldwide display platform, which makes it possible to become in competition with the big players in the market.
The disadvantages of digital marketing:
1. It takes time to grow:
Digital marketing is not a one-day game, it takes time to grow in the market and to build a personal brand. Even in your new blog, it will take at least 6 months time to start getting a good amount of time.
2. Need to adopt new things:
Nothing is constant in the digital marketing world, every time new updates are coming and things are changing. As a digital marketer, you need to be flexible and adopt new things all time. You must change your marketing strategy with the change of technology.
3. Competition is quite high:
In recent times the competition has been growing multiple times. Digital marketing efforts have grown extremely competitive, thus you need the latest and super effective strategy to grow as a digital marketer.
You need effective and new tools to stand out in the competition.
4. security and privacy are essential:
As demand is growing, hackers have also become active in the backend of digital marketing activity. Safety is the main necessity of any brand, therefore online protection is essential. The main priority should be the protection of data, as this might be lost if cyberattacks occur.
Conclusion:
With more and more individuals utilizing digital platforms in daily activities, the usage of search engine optimization (SEO), search engines marketing (SEM), content marketing, everything growing with time.
We should remember that digital marketing has developed inseparably and the increase of digital marketing has provided the companies and the brand with a platform that enables them to approach their clients more precisely.
There are various advantages and disadvantages of digital marketing. But I feel advantages are much more than disadvantages. So, why are you thinking so much? Become a part of this industry and grow slowly with time.