The concept 'ranking factors' includes the methodology used by search engines for the analysis of the websites to establish their rankings.
Ranking your website on Google's first page was quite simple around 15 to 20 years back. You simply include your keywords in the title, URL, and content, after a few weeks you reach the Google first page.
In the present times, it's not so simple and easy. A lot of competition comes slowly. By only including your main keyword, you can't rank on Google now.
There are a lot of criteria and processes involved to rank your website on Google's first page. In today's article, I will share with you 12 important ranking factors.
I am pretty much sure if you can follow these basic things, you can rank your website on Google's first page in a short span. The 12 ranking factors are listed below:
1. Quality content creation and content-length:
Your quality content is the main criteria to rank your article on search engines. People always love quality and in-depth content. The Google algorithm also follows the same path, what people love, google will love the same.
You must include each and every piece of information while writing content on any article. The best part is you can take help from Google itself to collect information. Make sure you do not copy and paste anything from anywhere.
For a new post try to write an article of more than 1800 words. Google-like long articles instead of short one. Always choose a topic where you can write in-depth and long content. But unnecessary stretching of any small topic is not going to work.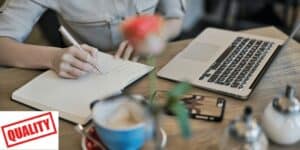 2. On-page SEO / Technical SEO:
Technical SEO helps to improve the quality of a website's technical features in order to enhance the search engine rating of its articles.
The foundations of technical optimization are to make a website quicker, simpler to crawl, and more meaningful for search engines.
On-page SEO and technical SEO are somewhat similar things. On-page SEO refers to the technique of improving the search engine rankings of a website to boost organic traffic. This is the process to optimize your headlines, title, meta, header, and graphics on the web page.
There are a lot of things involved to make your website on-page SEO strong. A simple basic checklist for on-page SEO is listed below:
Make your URL short and include your keyword inside the URL.

Use the keyword inside the title tag.

Choose one primary keyword.

Include primary keywords inside H1, H2, H3 tag and in the first paragraph within 150 words.

Include the primary keyword in the last paragraph.

Do proper internal linking.

Use a few outbound links.

Optimize images and use keywords in the image filename.

Write an optimized meta title and meta description.

Include social sharing options.
3. Off-page SEO:
Off-page SEO refers to every activity outside your website that helps you raise the ranks of your website. This includes creating backlinks, social media strategy, influencers marketing, etc.
Be careful and consider a few things while working on off-page SEO.
You need to improve your website's

Moz

score DA (domain authority) and PA (page authority) by creating high-quality do-follow backlinks.

Create backlinks only from the relevant websites with a high DA score. For example, if you have a website on "weight loss", create backlinks from health-related websites only.

Never create a backlink from a website with a high spam score. This will harm your website and may increase your website spam score also.

Create more do-follow backlinks instead of no-follow backlinks. Only do-follow backlinks will increase your website DA and PA.

Share your content on different social media on regular basis. This will increase the website traffic instantly, this is important if your website is new. Also, include a social share button to allow visitors to share your article. Social sharing increases your brand reputation.

Guest posting is a great method to do off-page SEO. Whenever you participate as a guest writer on another website or blog, they will allow you to put a link to your own website in your guest post article. This is an additional advantage to brand recognition when your name and brand appear in a new location.

Social bookmarking: Social bookmarking is the saving procedure of a website on different platforms to allow users to revisit it every time. Pinterest, Twitter, Dribble, Reddit, and many others are examples of social bookmarking websites.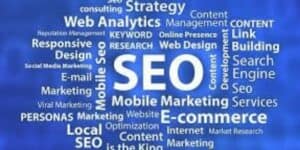 4. Secure website with HTTPS:
HTTPS utilizes the Secure Sockets Layer (SSL) encryption technology. The S in HTTPS stands for secure. When a website has an HTTPS prefix, all sensitive data is effectively encrypted, so it's almost impossible for hackers to do any kind of unauthorized activity inside your website. Google considers a secure website with HTTPS as an SEO-optimized website to some extend.
5. User experience:
You will get a high user experience score if your content is valuable, useful, desirable, and finally able to solve visitors' problems. User experience is essential because it attempts to meet the demands of the user.
6. Google page experience:
Google Page experience is a series of metrics that examine how people feel about using a website other than the value of content. This includes Core Web vitals, a collection of measures that evaluate the website's loading, engagement, and graphical consistency. To know more about Google page experience follow my other article here.
7. Publish new and fresh content:
Always try to publish content that is less discussed inside Google. This is possible if you write content on fresh and new topics. If there are fewer articles inside Google, there is a higher chance to rank your website on Google's first page. You can take the help of Google Trends to find out trending and new topics.
8. Website speed:
Website speed plays a major role to rank your article on Google. If your web page loading time is more than 3 seconds, your website visitors probably leave your website without visiting the page. This gives a major negative impact on your website and your articles will never rank.
So, always check your website speed through google speed checker, pingdom.com, GTmatrix, etc. If you see that your website loading time is on the higher side, take action immediately to make it faster.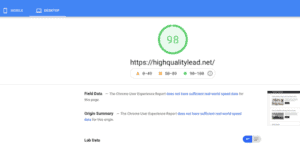 9. Responsive to any device:
In present times most people access the internet through their smartphones. So, make sure your website must be mobile responsive, and also responsive to any other devices.
10. Domain age and authority:
If your domain is very new, your articles will not rank even you write long and valuable content. So, keep some patience and give some time to become your domain a little older. Simultaneously work on creating backlinks to increase your website authority (DA and PA) to rank your website on Google's first page.
11. Internal links and outbound links:
Always create some internal links and outbound inside your website. This will reduce your website bounce rate. Always use the relevant anchor text to create internal and outbound links. Create outbound links only with high authority and relevant websites.
12. Include videos inside your article:
If you have a youtube channel in the same niche as your blog, you can embed your youtube videos inside your blog post. People like to watch videos for more clear ideas. Google will consider this video watch time as a page visit time and your website will receive positive signals inside Google. Make sure your videos must be professional.
Conclusion:
These are all 12 major criteria to rank your website on Google's first page. There are lots of different other factors that exist to rank your website. But if you can follow the above simple 12 factors, I am pretty much sure you can rank your website on Google's first page quickly and fast. That's all for now, thank you very much for reading the article.