Introduction:
On-page search engine optimization (SEO) refers to the techniques you use to improve your site's search engine rankings from within your site itself. With that in mind, I am providing here a basic on-page SEO checklist for a blog, so you can get started optimizing your site today. A lot of on-page SEO factors are there to bring your site in top of search results, and some are related to your site's off-page SEO, such as link building. 
On-page SEO refers to the actions you take to make your site more appealing to search engines, such as Google and Bing. This checklist will help you plan out your on-page SEO strategy and ensure you're doing all you can to maximize your site's visibility and ranking in search results.
Follow below basic on-page SEO checklist for a Blog:
1. Look for a long-tail keyword.
By looking for a long-tail keyword, you can write specifically targeted content that users are searching for while focusing on less competitive phrases. Long-tail keywords are much easier to rank for, and using them instead of short keywords will give your business an edge over your competitors. 
For example, rather than writing about an "SEO checklist", you can write an article on "Basic on-page SEO checklist for a Blog". 
Long-tail keywords usually contain three or more words and are easier to rank for than broad single-word keywords. Long-tail keywords tend to be more targeted traffic with lower search volume. So, this is the first and most important point of basic on-page SEO checklist for a Blog.
Best tools to find out low competition and long tail keywords: Long Tail Pro, KWFinder, SEMrush.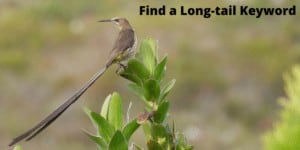 2. Catchy and keyword-rich headline:
Your title should be catchy and include your focused keyword or phrase. Having a concise and informative headline will attract visitors to click on your page, increasing page views. Your headline is what will grab someone's attention.
3. Make a short permalink short with the focus keyword:
A shorter permalink helps to provide quick and easy access to your content. Using keyword phrases in your permalinks will help Google better understand what's on each page of your site. For example, if you write a post about dog training techniques, write the URL "How to train your Dog in 10 Steps".
4. Optimize the meta description:
The meta description is one of the most important ranking factors. You must include the focused keyword inside the meta description. A meta description length should be under 155 characters. 
Try to make your descriptions compelling and hook visitors into clicking on your article. Write summaries that express a lot about the topic. 
5. Include a table of content:
Always include a table of contents that allows readers to find out what they'll be getting in each section. Including a table of content will allow readers to quickly see what are the things covers inside your article, and it improves user experience. 
It will also provide them with a way to jump right into a specific portion of your content that they may be more interested in. If you are doing a lot of subheadings inside your article, a table of content is really helpful. 
6. Include internal and external links:
Be sure to include internal links that point to pages on your own site. Internal links (those on your own site) help both users and search engines navigate through your site. Be sure not to overdo it, you could hurt usability by distracting from your main content. 
You should also incorporate external links that point back to others' sites, but again be careful not to overdo it. External links may be your affiliate links or simply some other high authority website link. External links can also look like spam if you're using them just for their search engine ranking potential and aren't relevant for your visitors. So, this is the most important point of basic on-page SEO checklist for a Blog.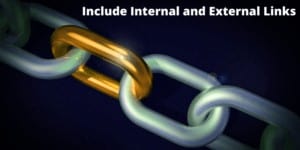 7. Optimize the images:
Crop or resize full-width Photos to Correct Proportions. So, create images to the proper dimensions. Do not forget to include alt text to all of the blog images. ShortPixel, Smush, Imagify are the tools that will help you to reduce the image sizes to make it lighter.
8. In the first 150 words, use your focus keyword once:
This is important to mention the focus keyword in the first paragraph of your article. This is for a better understanding of Google about your article topic. Go back and see I have used the long tail keyword "Basic on-page SEO checklist for a Blog" in this article's first paragraph. 
9. Use your keyword in the H1, H2, and H3 tags:
Use the focus keyword on all H1, H2, and H3 tags if possible. This tip will also help to identify search engines for your topic.
10. Use synonyms of your keyword:
Google AI algorithm is smart enough, it can identify the synonyms of the focus keyword of your article. So, instead of using the same keyword several times, this is better practice to use synonyms. When you will use the synonyms, it will never seem like you have used the same keyword various times forcefully.
11. Embed a relevant video inside the article:
Create a relevant Youtube video and embed it inside your article. When visitors come to your page and watch the video, the spending time will be more inside your article. This will give positive feedback to Google,  resulting in a higher ranking.
12. Valuable content:
You must follow all on-page SEO techniques, but the most important thing is your content must be valuable and problem-solving. People must engage with your content once they start reading. This is the most important part to rank your article inside search engines. 
Correct some technical SEO also:
1. Check your loading speed:
Check the loading speed inside Google PageSpeed insights, GT Matrix, or Pingdom. If your page speed loading time is more than 3 seconds, you must fix it today. Visitors will leave your website without visiting it, if its load time is higher. 
So, Google will never rank your website if it is slow. Don't know how to boost your website speed? Read this article: How to increase WordPress website speed fast?
2. Fix Crawl Errors:
Crawl Error indicates that Google is having difficulty seeing a page on your website. Crawl Errors you can find inside coverage report of Google search console. Fix it immediately if you have any such error inside your website.
3. Make your page accessible by Google:
Input your website post URL inside Google search console to check whether it is completely accessible or not. If any problem showing, fix it.
4. Make the website mobile-friendly:
This is important to be your website mobile friendly. Most of the traffic comes from mobile phones. So, choose a theme that is mobile friendly. Also use mobile friendly fonts and text for your articles.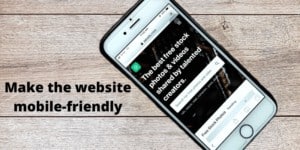 5. Secure website by HTTPS:
This is important to make your website secure by using SSL certificate. If it is http, make it https now. Google will not rank a non-secure website.
6. Fix the broken links:
Broken links may have a significant negative impact on your SEO. So, find out the broken links and fix those. DrLinkCheck.com can help you to fix broken links.
Conclusion:
So, this is the on-page and technical SEO checklist you must follow for better ranking of your website articles. I hope this basic on-page SEO checklist for a Blog will be very helpful for you to increase traffic to your website. Thank you for reading the article.
Few related articles you may like to read: