Introduction:
According to a survey, global Instagram users are more than 1 billion monthly. Everyone spends at least 15 minutes a day on this app. Nowadays, people use Instagram to be in touch with their friends and connect with their most loved products. In today's article, I will discuss how to grow an Instagram account from scratch.
If you are new to the business and want to strengthen your business, then Instagram is the correct platform. Instagram defines your profile, which represents who you are and what you like to do. The more visually appealing your page, the more followers you will gain. Create an Instagram theme to make your images more appealing. Instagram can be one of the best social media for marketing.
How simply Instagram is helpful for your business?
Instagram is a popular place to get promotions for your business. With the help of this application, your brand will become famous within a few days. Only a mobile phone is enough to handle your Instagram account. Take the photo of your product and upload it on Instagram with a description, remember to add relevant hashtags.
Pictures have the capacity to make products look fresh. So, adding pictures on Instagram with details can increase your value. Recently Instagram and Foursquare locations have joined together, which allows you to geotag the exact location where your picture is captured. When people search for photographs based on their location, they are more likely to come across your page. Hence, you can attract more and more customers.
Recently Instagram TV, Instagram ads, and Instagram Business accounts have been launched, which help marketers and businesses to get promoted.
How to grow an Instagram account from scratch?
In order to boost your business, the first thing to do is increase the number of followers. There are a number of ways to get new customers on Instagram. You can grow the Instagram account by organic method or by the paid method.
Methods to grow an Instagram account organically:
Create attractive content:
In order to catch many customers on Instagram, the first thing to do is create an attractive account. The more attractive the content is the more chances that people will like and comment on it.
Create video content since videos have a higher rate of interaction than photographs. Some video-creation software and platforms can help you create your videos. I will recommend you to take a free trial in InVideo to create captivating videos.

Create information that your fans can readily grasp. The material grows better or worse based on your followers' likes and dislikes. So get to know your client and what they enjoy.

Create content around the most popular viral subjects. You can get information on viral content from sites like Facebook, Twitter, and YouTube.

To attract followers, use a relevant hashtag in your post. Get the hashtag code from Jen Herman, an Instagram evangelist, and social media educator.
Schedule your posting time:
Once you collect all the content to be posted, the next move is to schedule your posting time. It is known that a good time for travel is on Friday, whereas a good time for media is Thursday and Tuesday from 12 pm to 3 pm. It is suggested to go through the Hootsuite report to know a good time for your industry.
Gather the list of accounts related to your niche:
Contact a few related accounts to learn what to publish and how to get it in front of as many people as possible.
Look at the comments on these accounts and understand what the customer wants, which posts have more likes, and how frequently they post.
Like and comment on the posts of those people who follow your competitors:
After you've compiled a list of accounts, begin following the followers of your competitors.
Then like and comment on their posts so that they will know you are paying attention to their accounts. Many of them will almost certainly begin to follow you back, which will aid in the organic growth of your Instagram account.
If you don't want to invest money to grow your account, the above tips will help you. Getting 1000 followers in two months, in the beginning, is a great success.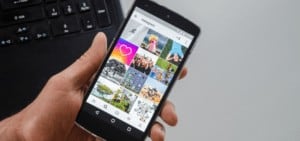 Paid method to grow an Instagram account from scratch:
If you don't want to invest your time, another way to grow your Instagram account is by a paid method. There are lots of paid tools available in the internet marketplace to grow Instagram followers. Here I want to mention a tool called Kicksta. A great tool to grow niche-based real Instagram followers with ease.
Kicksta is a tool to produce real followers on Instagram. The best part is, that you will get followers in the same niche or industry. It works with its customers to provide followers and get regard from real-life people.
Kicksta knows how to grow an Instagram account from scratch:
Do you want to expand your Instagram account naturally while simultaneously gaining niche-specific followers? Kicksta is a safe and effective approach to growing your Instagram account.
Kicksta is an Instagram expansion tool that simplifies the development of your account. The best part is that its AI will help you expand naturally, and your followers will be interested in your specific industry.
Setting up

Kicksta

is very easy:
First, you should have an Instagram business account.

Login inside Kicksta and provide your Instagram id.

Use some keywords related to your niche.

Kicksta then starts to like the posts of the followers of your competitors.

Start getting followers on complete autopilot.

Kicksta features:
Kicksta includes artificial intelligence (A.I.) to help you reach out to the right people. This will enhance your Instagram account interaction by enabling you to browse photographs of other people. They will become engaged in your profile and continue following you.
Filtering options will be available on your Kicksta interface. If you do not want such followers, you can unfollow them.
It checks which target profiles and hashtags have good effects. If you are following the most popular hashtag, Kicksta will mention this. In case you have a poorly performing hashtag, you will be notified about this too.
Kicksta shows the bar graphs at the side of your target accounts to tell you how effective they are. This tool does not like and follow too many accounts in a day. Kicksta gives you such followers who don't leave after a few days.
Pricing:
Kicksta has three different pricing options for you. The first one is called The Standard, and it costs $49 per month. This is best for the starters. Its features are…
Moderate growth.

Onboarding Courses.

Safe and secure

10 targets

14 days money-back guarantee.
The second one is called the Premium plan, and it costs $99 per month. Its features are…
Moderate growth.

Onboarding Courses.

Safe and secure

40 targets

14 days money-back guarantee.

VIP email support.

Blacklist

Advanced Targeting
The third one is called the Booster Plan. This costs $218 per month.
Here you will get all Premium Plan features, with some additional features like:
Monthly growth boost: 850+ Guaranteed Followers Per Month.

No Instagram Login Needed

Diversified Audience from Global Influencers

Onboarding Video

Premium 5 Days/Week Text Support

Kicksta

customer support:
If you contact Kicksta, you will get someone to teach the details from their customer support. There is email and live chat support. Kicksta also offers video tutorials for you.
Is Kicksta safe and legit?
I've never had trouble with my private details or passwords being hacked. Your Instagram account is entirely safe with Kicksta. To gain auto Instagram followers on Instagram, Kicksta hasn't ever broken any Instagram algorithm.
As a consequence, you can see organic and real growth from Kicksta. Because you are acquiring niche targets, you gain true followers who do not disappear after some time.
Kicksta is much safer, your passwords will never be stolen. It is also very easy to cancel the contract. Simply don't pay in the next month to cancel it.
Pros:
User friendly

Easy to operate

Live chat support

Reasonable price

14 days money-back guarantee
Cons:
Your Instagram account is controlled by Kicksta. But I personally never face any issue regarding this.
Kicksta gives us absolutely what we need. It will never make your account spam. Surely it helps you grow your Instagram account on complete autopilot.
How to grow an Instagram account from scratch,

Conclusion:
That's all about organic and paid Instagram growth. I hope that this article will be helpful for you to understand how to grow an Instagram account from scratch. Thank you for reading this article.
Few Related articles you may like to read: