Introduction:
Copy.ai allows you to quickly produce human-like text. Is Copy.ai worth it? This Copy AI review will explain to you all you need to know about the software. I'll also go over who it's for, as well as the advantages and drawbacks. So, before you buy the product, make sure you read this article carefully.
I was previously using Jarvis, but I've switched to Copy.ai, which has helped me write better headlines, email subject lines and body, meta descriptions, and blog content. Copy.ai is a platform that uses AI and machine learning algorithms to produce compelling content for marketers and copywriters.
Types of content you can create…
Content for a blog: Create optimized blog articles instantly.
Digital Ad Copy: Create captivating ad copy in only a few clicks.
eCommerce Copy: Increase profits by improving product descriptions.
Sales copy: Attract your viewers with sales copy.
Social Media Content: Use interesting social copy to engage your audience.
Website Content: Improve your website's text.
Copy AI Review; Benefits:
Easy-to-understand interface:
The user-friendly interface of Copy.ai makes it easy for newbies to a quick start. You'll be able to run through the selections and get started quickly. Log in to your account, select a template and begin working right away.
Match various tones:
You may instruct Copy.ai to write in a tone of voice that matches your objective in addition to customizing the text to particular scenarios. For example, informative content might be written in a professional tone, but engaging social media content can be produced in a persuasive tone.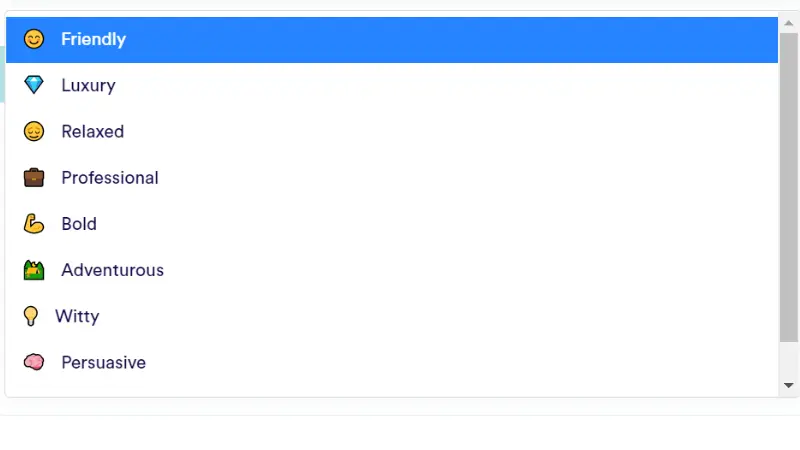 Excellent Text Editor:
The text editor is far more user-friendly than Microsoft Word. His editor enables you to work effortlessly within Copy.ai.
Using templates, create many content types:
Copy.ai may be used to produce a variety of content formats, such as social media postings, blog articles, website text, and more.
Make high-quality content briefs:
You may easily develop high-quality content briefs, allowing you to devote more time to growth activities.
Produce valuable content:
You may have access to vital data that will assist you in developing content that will add value to your visitors, rank top in search engines, and increase conversion rates with the press of a button.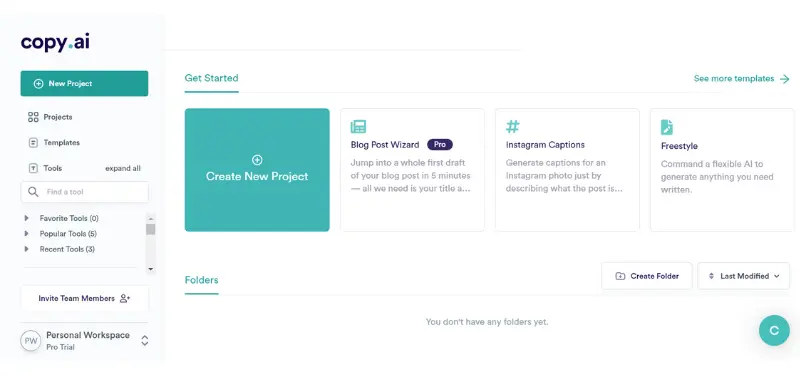 AIDA and PAS frameworks are supported:
AIDA and PAS are both well-known formulas in the marketing industry. The AIDA Model is a Time-Tested Framework for Turning Visitors into Clients. To produce writing that elicits a response, you must emotionally connect with your audience. Knowing their pain point is a great place to start. The PAS writing structure makes this extremely simple. Copy.ai supports both frameworks effectively.
Easy tutorials:
Copy.ai gives access to a support center with instructions on how to use its software. The comprehensive tutorial with easy-to-follow guidelines covers all of how the software works.
Simple Content Sharing:
You may share it with other people by using the same unique URL. This option is useful for individuals who require further feedback on the generated content.
Copy AI Review; Features:
Create hundreds of headline possibilities.
Create captivating meta descriptions.
Make engaging headlines.
Produce high-quality content briefs.
Create interesting email subject lines.
Write the best product descriptions for e-commerce shops.
Write copies for Google Ads, Facebook Ads, Linkedin ads, and more.
Blog post ideas, outlines, meta descriptions, and more.
Sales text for websites, sales pages, and so on.
Email subject lines, autoresponders, funnels, or anything else.
There is a Chrome Extension available that allows you to quickly create a copy in Google Docs.
It supports many languages; you may enter stuff in English and create content in another language.
Facebook Community for advice, support, and discussion on relevant topics.
24/7 Support is provided.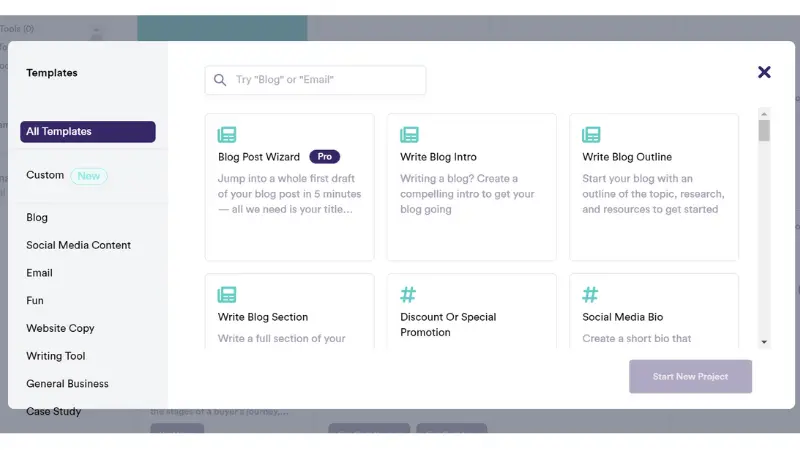 Pros:
Use AI to create content in minutes.
With just a few clicks, you can produce high-converting text for all of your campaigns.
Using 90+ tools and templates, you can streamline content creation.
It offers a straightforward, easy-to-understand UI.
It comes with a nice text editor.
Using templates, you may create a variety of content categories.
Content may be customized to match various tones.
Tutorials are available in the support center.
Simple content sharing.
Cons:
Sometimes really strange content occurs.
It needs little checking after the creation of content.
Best suitable for…
Small business owners
eCommerce business owners
Freelance content writers
Bloggers
The best alternative of Copy.ai:
I found Jasper is the best alternative to Copy.ai. Jasper AI writer is a platform that uses artificial intelligence and machine learning to instantly produce captivating, engaging copy for your blog posts, sales pages, social media posts, ad copies, and other content. 
This is a great copywriting tool that allows you to produce content more quickly. Jasper AI writer is a cutting-edge AI system that can generate content 10x faster than a human. Jasper AI creates SEO-optimized writing that is designed to increase traffic and conversions.
Copy AI Review; Pricing:
There is a free plan in Copy.ai, where you can generate 2000 words per month. The Pro plan starts from $49 per month, where you can generate 40k words per month. Get three months free when you are billed annually.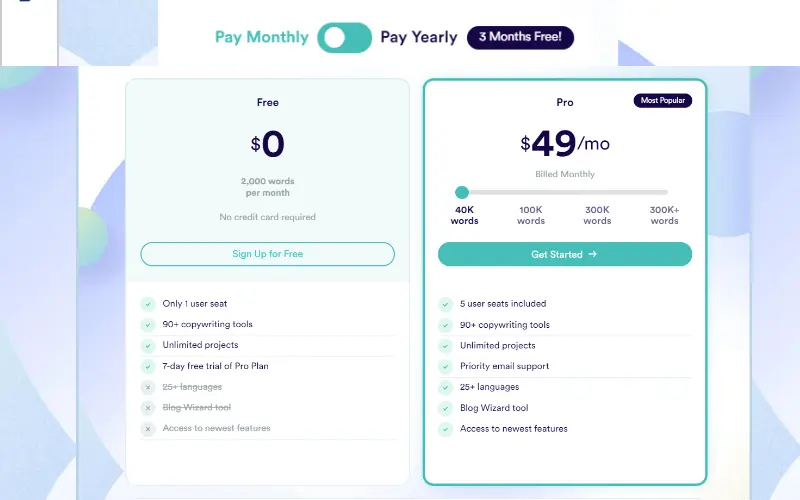 Copy AI Review; Conclusion:
Copy.ai can save you hundreds of dollars per month. You may create content briefs and write 50 to 100 unique SEO-optimized pieces. Copy.ai lets you quickly produce outlines and a complete first copy, which you can then use as motivation to fine-tune a meaningful piece of writing.
That's all about Copy AI Review. Finally, is it beneficial to utilize copy AI? Yes, Copy AI is a fantastic AI content-generating tool. Writing requires work, and producing a whole piece of content is not an easy task. Hiring competent writers who consistently produce high-quality work can also be costly.
Copy.ai can help overworked marketers and small company owners get more value from the money and time when writing content for their brands or sites.
Related articles: