Introduction:
There are three stages to bring your article to Google's first page, those are crawling, indexing, and ranking. If you have a problem indexing your articles, this technical SEO audit checklist will assist you in resolving these issues.
Technical SEO is primarily concerned with the structure of your website and other issues related to technical aspects. Technical SEO is an essential component of any SEO plan, and that is the reason your website must follow all search engine guidelines. The technical SEO audit checklist covers a number of elements for analyzing according to technical aspects.
Technical SEO audit checklist:
Input XML sitemap:
Google needs sitemaps in order to identify and index your articles. Creating an XML sitemap is simple. You may create it using Google search console XML Sitemaps. Sign in to your Google Search Console profile and go to Sitemaps. Insert a new sitemap /sitemap_index.xml.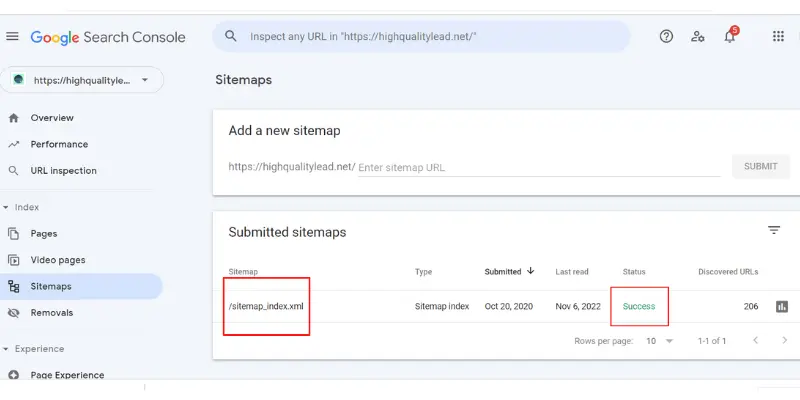 Lower your website loading time:
There is no doubt that website speed is important. If your website takes a long time to load, Google will interpret this as a negative indication. Even if you have strong content, if your website loads slowly, it will rank lower in search results. This is an important technical SEO issue to consider.
Where to check your website speed? Follow these websites: GTMetrix, Pingdom, and Google PageSpeed Insights.
How to improve your website speed:
Server response time is important:
Perform comprehensive research before deciding on a hosting service to purchase. You require a dependable and fast server response time hosting company. Whichever host you pick, remember the two most crucial WordPress hosting considerations, those are load time and uptime.
You can switch to a VPS server or a cloud server instead of shared hosting if you want a good website speed. Know more about VPS and cloud hosting from this article: What is the Basic Difference Between VPS and Cloud Hosting?
Confused to pick the right hosting for your website? Read this article: 7 Best Web Hosting For WordPress.
Pick a fast theme:
A heavyweight theme might slow your website, but a light theme boosts the performance. As a result, always go for a lighter theme. Generatepress premium is a very good lightweight theme for bloggers. 
Optimize your images:
Images and videos with large file sizes usually slow down your site. So, media files should be reduced and optimized. Use Webp format images to maintain your website speed fast.
Delete unnecessary plugins:
Just so many plugins might cause your site to slow down. So, always use plugins when absolutely necessary.
Use a Cache plugin:
The process of capturing and storing frequently visited data in a cache is known as caching. The caching plugin generates a temporary version of your website for your users to utilize. When a visitor arrives at your website, they will see a cached version. Using an excellent caching plugin can undoubtedly boost the performance of your WordPress website. I like the premium cache plugin WProcket for my websites. 
Other factors:
Also, to increase website speed, use a CDN, minify CSS and JavaScript files, and avoid utilizing redirects.
Your website must be mobile-friendly:
Your website might be penalized if it does not use a more mobile-friendly web design. A mobile-friendly website is essential.
Use Google AMP (Accelerated Mobile Pages). These pages are designed to be quick to load on mobile devices. Google has never issued an official statement on AMP as a ranking factor, although leading bloggers believe it is preferable. Simply install the Google AMP plugin and you're ready to begin.
Enable SSL certificate:
Google began encouraging safe sites by providing them a ranking advantage over non-secure websites. Instead, you will suffer search ranks if you do not move your website to HTTPS. So, enable an SSL certificate on your website to make it secure.
Correctly configure Permalink.
Setting up permalinks is necessary for technical SEO. Inappropriate constructed permalinks can be resulting in poorer search engine results for your website. Go to WordPress dashboard >> setting >> permalink. Select the post name option.
Fix all broken links:
Broken links harm the user experience on your site, which is a critical technical SEO aspect. Any "404 Not Found" page creates a negative first impression and may cause the user never to revisit your website.
You should regularly check your site for broken links and fix them as they appear. The "Broken Link Checker" plugin in WordPress may be used to monitor broken links.
Use Schema Markup:
Schema Markup may be applied to your websites to improve search engine results. It aids search engines in analyzing the content on your website. Schema Markup is highly effective at improving your ranking in search engines.
Specify the Robots.txt file:
This file is essential for search engine crawlers since it displays the crawl pathways for your website. So, you must provide the robot's file wherever crawlers may access every page.
Image names and alt text:
Always give a proper image name, and also don't forget to input an alt text for the images. This alt text is an important SEO factor to identify your post images by Google.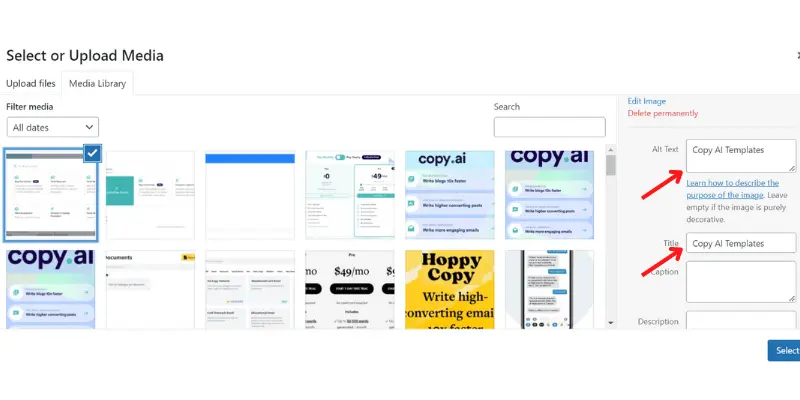 Fix crawl errors.
Check Google Search Console for crawl issues and repair them as soon as possible because they are major technical problems that can down your search rankings.
Delete duplicate content:
You should always remove duplicate content from your website. Use an SEO tool like Semrush to detect and address duplicate content concerns on your website.
Have only one domain version:
Websites may have many versions, such as https://www.highqualitylead.net, https://highqualitylead.net, and http://www.highqualitylead.net. 
Search engines identify all versions as separate web pages. So, this is important that all versions should be redirected to the same.
Here's how to redirect: Go to DNS records from where you purchased the domain.  Type A as @, and Add @ as a value to the www Name.
Technical SEO audit checklist; Conclusion:
So, that's all a comprehensive technical SEO audit checklist for your WordPress website. Whether you are a newbie, I hope this is helpful. Please leave a remark if you have any queries. Thank you for taking the time to read the article.
Related articles: