What is Domain authority?
Your website's domain authority (DA) is a metric that indicates the website authority. The higher your DA, the more likely you will rank higher in search engine result pages and receive more targeted traffic. In today's article, we will discuss how to increase the Domain Authority of your website.
Moz created this Domain Authority tool, which provides a website rating from 0 to 100. A DA of 0 is considered poor, while a DA of 100 is considered excellent.
Domain authority, or DA, is the number of significant backlinks from other popular websites to a website.
Moz is trying to evaluate Google's search methodology by analyzing all specified variables that may influence domain rating. This domain authority rating is only used for website comparison.
Your website's DA rating will help you determine your competitive strength in your subject. This will help you choose the right keywords intelligently. Basically, you can check your competitor's DA score and analyze the keywords that your competitors are ranking for. You can pick the right keyword by knowing the competitor's DA score.
How does Moz calculate DA?
The domain authority depends on several factors. A few important factors are listed below:
The total number of inbound links to your website. An incoming link is one that comes from some other website to your website.
Website authority and relevance are enhanced by inbound links. You will score higher in Moz if you receive an incoming link from a high authority website.
The overall quality of your website's article. The more in-depth and valuable information you provide, your website will score higher DA.
Social Indications or the presence of your website on social media networks. This includes how people find your website through social media and how content is shared on social media.
The overall SEO quality of your website. It includes both on-page and off-page SEO.

What is page authority?
Page Authority (PA) considers digital signals that are unique to a single page. The given score is a rough estimate of how strong a page is and how highly it will rank in search results. A website with more high authority pages has a higher domain authority (DA) rating.
Steps to increase domain authority (DA):
Perfectly optimize the on-page SEO:
Optimizing the on-page SEO is the first step to increasing the Domain Authority. On-page SEO refers to the strategies used within your website to improve its search engine rankings. A few tips for improving on-page SEO are provided below.
Find a long-tail keyword.
Write the headline catchy and keyword-rich.
Include the focus keyword in the meta description.
Include a content table.
Include both internal and external links.
Optimize images.
Use the focus keyword once in the first paragraph.
In the H1, H2, and H3 tags, include your keyword.
Make use of synonyms for the focus keyword.
Insert an appropriate video into the article.
Write an in-depth and valuable article.
Focus on off-page SEO:
Off-page SEO refers to activities outside of your website to boost your rankings in search engine results pages. That means everything you do outside of your website to make search engines consider your website as reputable and independent.
This includes several fundamental factors that support site ranking. The basic off-page SEO checklist is given below:
Check your website backlink profile:
Creating quality backlinks is a must to increase the Domain Authority of your website. When you start optimizing your website off-page SEO, you should examine the backlink profile. There are various free tools like Google search console, Moz link explorer, etc. I like the paid tool SEMrush to check my website backlink profile. Examine the backlink profiles of your online competitors as well. Evaluate and compare your own and your competitors' backlink profiles.
Start creating quality backlinks:
Obtain quality backlinks from many other relevant sites. This is the main part and a little difficult aspect of SEO. It takes time, experience, and patience. Start approaching website owners for the guest posts. Write quality posts for them and they will give you a backlink inside the post. You can start broken links and outreach strategies if you don't have time to write guest posts. You can also run paid advertisements and share articles on social media to create natural backlinks.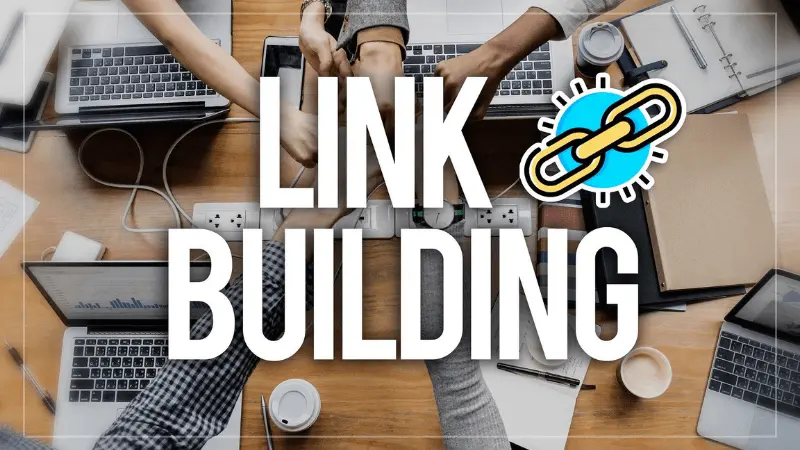 Get backlinks naturally:
Your website's in-depth and valuable content attracts links from other websites. If someone finds your article useful and links to it from one of their own, you will automatically receive a backlink. Natural backlinks will increase the Domain Authority naturally.
Do proper internal linking:
Internal linking allows search engine crawlers to find, recognize, and index your article. This will support posts to rank higher in search results. So, do proper internal linking between the relevant articles.
If you don't find the proper anchor text, just mention a few related articles below your posts. You can see below in this post I mention a few other SEO-related articles.
Social media presence:
Social media presence is a must to increase the Domain Authority. Popular articles receive a large number of social media likes, and shares. Create a Facebook business page to increase your followers. Visitors can be directed to your website via your Facebook page. Include a social media share button on your website to make it easy for readers to share your content. This way you can increase your website's social media presence.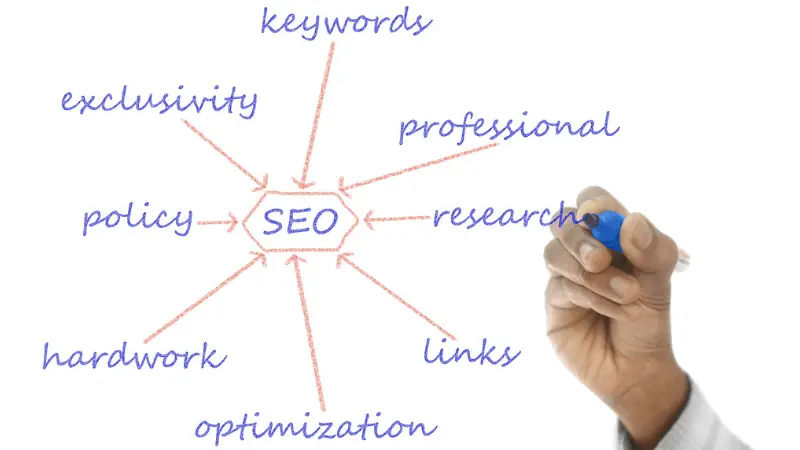 Technical SEO is important:
Website loading speed:
Inside Google PageSpeed Insights, GT Matrix, or Pingdom, check your website loading speed first. If the loading time is longer than 3 seconds, you must resolve it immediately. Visitors will bounce back if the website loading time is longer.
This sends a negative signal to search engines, and your website may never rank even if you write high-quality content. How to improve your website speed? Read this article >> How to increase WordPress website speed fast?
Your website must be mobile-friendly:
Mobile friendliness is a major ranking factor and is required to increase the Domain Authority. Mobile website visitors are more than desktop now. If your website is not mobile-friendly, it reduces your overall Domain Authority Score.
Secure through HTTPS:
To secure your website, you must use an SSL certificate. Get to HTTPS right now. Google will never rank a website that is not protected. So, make your website HTTPS to increase the Domain Authority.
Fix Crawl Errors inside Google search console:
Crawl error occurs when Google has difficulty viewing a page on your website. Crawl Errors can be found in Google Search Console's coverage report. Resolve it right away.
Conclusion:
Increasing the DA of your website is not a simple process. That can't be accomplished immediately. After you've made all of the necessary changes, the Moz tool will take some time to analyze your website, and provide a high DA score.
DA is simply a rating that indicates how good your domain is in comparison to competitors. A low DA score can also do well in search results. Having a high DA, however, does not ensure that your website will give greater rankings or traffic. I hope this article will be helpful for you to increase the Domain Authority of your website. Thank you for taking the time to read the article.
Related articles: