Introduction:
Email marketing is one of the most effective kinds of marketing methods. It enables businesses to interact with their target audience, build a network, and increase revenue. In this article, we will discuss the basic steps in email marketing to skyrocket your business.
Few benefits of email marketing:
Become the owner of the email list:
You have complete control over your email list. As a result, you may send emails to your list whenever you want and promote products related to your niche.
A high return on investment:
Email marketing has been expected to give up to a 4000% return on investment (ROI). This is far greater than other internet marketing methods.
It's simple to automate:
Powerful email marketing software makes it simple to design your email marketing campaigns to automatically activate when specific actions are taken.
Improve customer interactions:
Email is a direct route to your target audience. You may contact your subscribers on a more personal basis, forming a closer relationship in the process.
Basic steps in email marketing:
Build an email marketing strategy:
Like any other marketing medium, needs previous planning. You must understand how email fits into your entire marketing plan as well as the objectives you hope to achieve with your campaigns.
Build your targeted email list: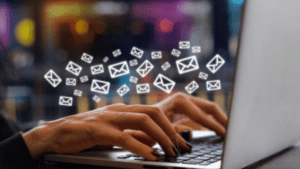 Building an email list is among the most important steps in email marketing. If you want your promotional strategies to be effective, you need to have a list with a significant number of active subscribers.
The best way of building an email list is to put a sign-up form in front of your target audience. You can install the forms on your website, either as a popup or in the sidebar. Also, you can create a separate landing page with a lead form.
You need to offer something absolutely for free in exchange for visitors' email addresses. This strategy is called a lead magnet. Your lead magnet design must be a professional one, a stunning lead magnet design will encourage visitors to put their email addresses.
Ebooks, checklists, discounts, video courses, and webinars are popular giveaways in exchange for a subscription.
When you've gathered a list of email addresses, you can use it to target individuals on your list with special promotions or content. Targeting and segregating your list is essential to get success in email marketing.
Your email design is the key to success:
To become successful in email marketing, you need the right email marketing tool. A good email marketing tool will help you to create a beautiful opt-in page,  professional email design, and powerful auto-responding service.
If your subscribers prohibit image files to avoid spamming assaults, make sure your email reads properly in HTML format as well. Personalize every email by enabling the feature to utilize your subscribers' first name in the beginning.
Visual content will draw the viewer's attention, so consider including great photos that reflect your statement and email objective. If you want someone to buy a certain product, use the greatest images of that product.
You can utilize ready-to-use email templates from your email marketing tool. Here I want to mention a few email marketing services that are market leading and also easy to use. Those are GetResponse, AWeber, ActiveCampaign, Sendinblue, etc.
Email copy with a story:
Concentrate on this vital step in email marketing, and spend a bit of time creating high-quality content that is relevant to your brand's concept. This will help you reach out to your clients on a personal level.
Whenever you share stories in promotional emails, your consumers will discover more about you than just what you sell, which will improve your relationship. Stories are also more remembered, so when you tell them about a product or service, this is what your consumer remembers.
Few things you have to keep in mind while writing promotional emails…
Write a brief, case studies narratives to look amazing in your emails.

Keep your emails concise, simple, and also to the point.

Ignore the buzzwords, and speak as though you're talking to a close friend.

Send out a daily email that your clients will enjoy.
Your email subject line does matters:
People must open your email in order to receive your content. The subject line is really the one aspect that tempts your consumer to open your email. This brief description, which appears in your inbox, describes exactly what your email is all about.
A few points are listed here to follow to make a great subject line:
Make use of numbers if possible, be pleasant, and make things simple.

The email subject line must pique the reader's interest and generate a feeling of urgency.

Always provide value in your email and make a suggestion of it in the title.

Don't ever use full upper case letters or more than one exclamation mark.
An effective call-to-action:
Engaging your subscribers to click on your call-to-action button is an essential part of producing compelling content in an email. It'll be a button or link that takes them to the destination you want them to redirect, either a sales page or a landing page.
Most effective CTAs have a certain objective, write it in a simple language. Don't be too creative; stick to what visitors are familiar with. Look at the size, intensity, and location of your CTAs.
Configure your autoresponder:
A broad range of operations may be automated with a sophisticated email marketing autoresponder. You can send automatic campaigns as a series of messages to a subscriber once they join your email list. Always start with a welcome email.
Email list cleaning and segmentation are important: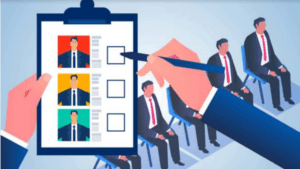 Create a different list for different interested customers. This is important before sending any emails. Also, clean ineffective emails with time. Cleaning makes your autoresponder health good. Some autoresponder charges on the basis of subscribers. So, cleaning your email list will cost you less.
Test emails before sending them: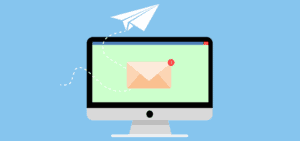 Now you have made a visually appealing email. It's catchy and engaging, and you're excited about how it will perform. Before sending the email, you should test it to see if it works.
Send email to several email addresses from your business website.

Take a look at how it looks on your smartphone.

Read the content again for any mistakes.
Analyze your campaign performance:
You can discover which campaigns are delivering the best results by checking the stats inside your email marketing system. 
Few related articles you may like to read: