What is Livewebinar?
LiveWebinar is a cloud-based system that offers enhanced screen sharing, live video streaming, and recording capabilities, as well as personalized branding, social network broadcasting, and audience engagement metrics. In this Livewebinar Review, we will go over all of the features and benefits of this tool so that you can see how useful it is. So, before selecting this tool, carefully read this article.
Join the hundreds of entrepreneurs and business executives who use this high-quality platform for video conferences and webinars.
Livewebinar Review; Features:
With a single click, you can meet and exchange content without having to worry about efficiency. Share your desktop with others in real time. Using your own cloud, you may securely store and share your data.
Publish your meetings and webinars on social media and other external platforms such as YouTube, Facebook, and Vimeo.
In order to enhance participation, increase audience interaction and obtain feedback.
Effectively communicate with your customers while maintaining complete control over the moderation.
Encourage clients to buy your stuff and you will see amazing results.
Communicate your ideas in a more approachable manner. Make use of docs and videos. Allow participants to participate and draw as well.
E-mails and SMS messages are used to invite people. Join the meeting by clicking the link or contacting the number.
Organize and assign tasks to those responsible for your webinars and virtual meetings.
Divide your primary meeting space into smaller, more manageable areas. All of this takes place throughout your online live meeting.
Amaze your audience by recording and maintaining fantastic webinar experiences in high definition on your cloud storage space.
Modify and brand LiveWebinar events with your logo and colors for a more customized user experience.
Create your own automated events by combining events, surveys, and forms. This allows you to conduct tests with a certificate that corresponds to the results.
By using API access, integrate the LiveWebinar platform with your business. Many marketing automation solutions, like MailChimp, Campaign Monitor, FreshMail, and others, integrate nicely with LiveWebinar.
LiveWebinar not only incorporates all of the capabilities of Google Hangouts, but it also offers a lot more. Consider a suitable option for training new team members, performing interviews, or organizing meetings.
Video conferencing and conferences have never been so easier. Increase your productivity by using an easy-to-use video, text, and voice interaction.
Conference with LiveWebinar allows you to focus on genuine interactions with individuals while interacting with all participants instantly.
The universality of LiveWebinar allows you to host or attend meetings from any device, including computers, mobile phones, tablets, and also smart TVs.
Because the technology is entirely browser-based, you'll never have to think about downloading the most recent updates. All browsers support LiveWebinar.
Livewebinar Review; Benefits:
Complete customizability: Select a solution that is customized to your company's needs.
API integration: Integrate LiveWebinar with your preferred tools.
It is compatible with any device: Attend webinars from your computer, smart TV, or mobile device.
Automation in marketing: Connect with a variety of marketing automation solutions.
Phone call: Use toll-free and customized numbers to dial in and out of your webinars.
Various formats are available: Plan webinars, meetings, training sessions, and sales presentations.
HD Video Recorder: Capture and share your webinars in high definition.
Whiteboard: With a virtual whiteboard, you can draw, write, and explain your ideas more clearly.
Streaming lives: Use social media to promote your webinar.
Reports and statistics: Working with complex reports, analytics, and tracking.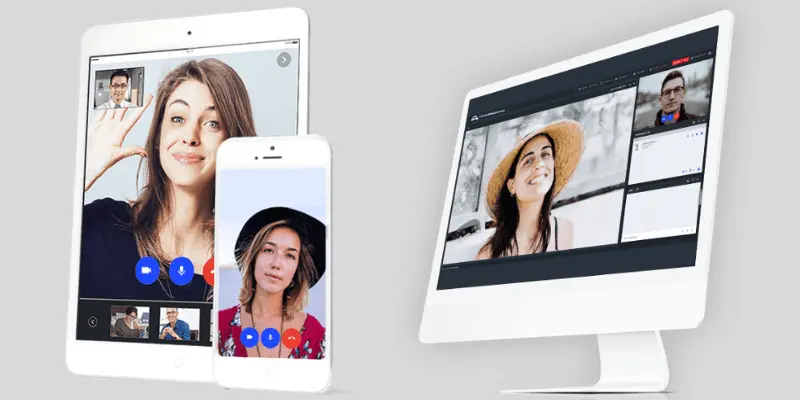 What's more with LiveWebinar?
Evergreen Webinars:
Give your attendees a real-life experience by making pre-recorded webinars as exciting and interactive as live events. Create a great, evergreen webinar funnel to promote sales and attract new prospects.
Integration:
Integrate your webinars with powerful marketing automation and CRM solutions to reap their benefits of them. Manage your automation tools and link them to your LiveWebinar account.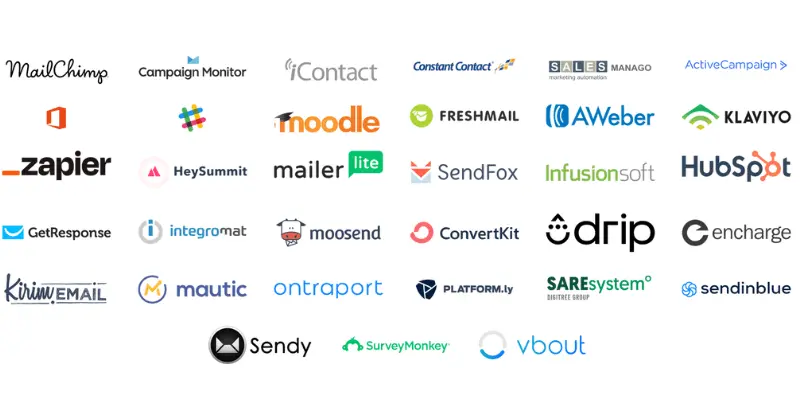 Paid Webinars:
Host paid webinars to monetize your efforts and knowledge. It just takes a few minutes to create event tickets, enabling you to focus on providing your audience with high-quality content.
Pros:
Increase your sales significantly.
Improve your training.
Create your own brand.
Make your events perfect.
Provide timeless content.
Get in touch with your target audience.
Cons:
Sometimes you may have trouble joining the LiveWebinar on your mobile devices.
Team members can create and set up live events in the same account.
LiveWebinar Review; Pricing:
LiveWebinar offers a free package. Where you will obtain Personal meeting software settings at their most basic allowing up to 5 people to attend.
There are three types of pricing plans for LiveWebinar: Pro, Business, and Business Plus.
The Pro plan costs $17.99 per month on a month-on-month basis, and $ 14.42 when billed annually. Here you can host up to 100 attendees or more with add-ons. This strategy is intended for teams who wish to improve their webinar strategies.
The Business plan is $143 per month on a month-on-month basis, and $114.42 when billed annually. Here you can host up to 500 attendees or more with add-ons. This is ideal for businesses seeking to improve their online meeting experience.
The Business Plus plan costs $147 per month when billed monthly, and $220 when billed annually. This is a Ready-made solution for large-scale events. Here you can host up to 1000 attendees or more with add-ons.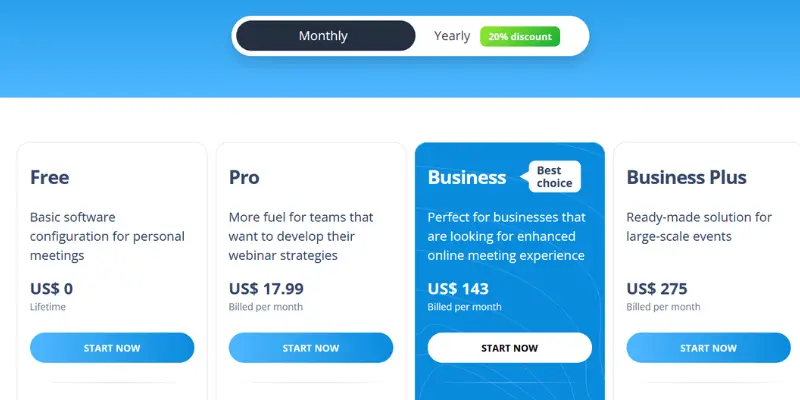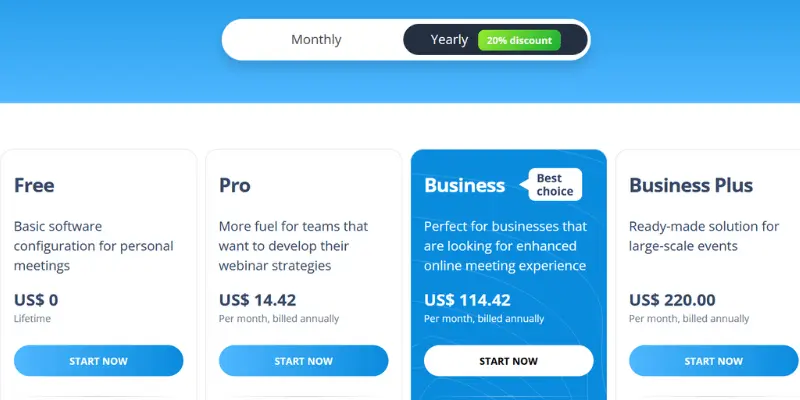 Livewebinar Review; Conclusion:
That's all about LiveWebinar Review. LiveWebinar is an excellent multipurpose tool for your business; whether you're holding a team meeting, hiring new workers, leading webinars, or educating online, this single platform can do it all.
LiveWebinar's privacy features are also good for you, this will make you feel more protected. Onboarding is quite simple, and it is designed for non-technical users to be able to host webinars.
Related articles: