What is Upleap?
Instagram is an excellent tool for organizations of all sizes to boost their profits. Upleap is a platform that assists you to grow rapidly on Instagram. There are advantages and disadvantages to utilizing Upleap. In this Upleap review, we will discuss what exactly Upleap is, the pricing, and detailed features and benefits of this tool.
If you want to establish your business on Instagram, you must possibly start Instagram growth tools like Upleap. This can help you grow followers in your specific niche.
People like to increase their Instagram followers, but with such a lot of competition across every niche these days, it can be difficult to differentiate your business. Upleap can assist you in this regard.
Upleap provides a service that helps clients gain too many Instagram followers in their niche. Upleap focuses solely on Instagram followers' growth, so their system is highly targeted and beneficial if your primary goal is to increase your Instagram follower increase.
While purchasing Upleap, you need to enter your Instagram email address and username, select a pricing plan, and then complete your payment. Upleap is a secure website, retaining you safe from beginning to end. They provide excellent customer support for any questions that arrive during your use of Upleap.
Simple three steps to get started:
Sign up for free: Sign up for a 14-day free trial and you'll get complete access to all of Upleap's features.
Choose your desired audience: All you need to do is set up your targeting. Provide the hashtags you want to interact with, and Upleap will take care of the rest!
Start growing followers: Grow with high-quality Instagram followers who will interact with your account.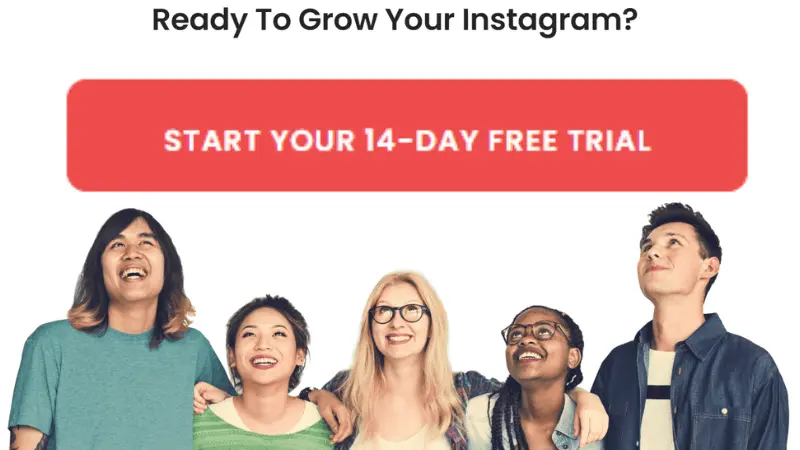 Upleap Review; Features:
Upleap will be able to assist you in expanding your Instagram followers by operating all of the activities that you would spend countless hours on if they are done manually. Here I have listed some most useful features of upleap Instagram growth tool:
Follow and unfollow:
This feature will follow the people you specify on Instagram. As a result, they will find your Instagram account and follow you back. Once they started following you, upleap will unfollow those accounts immediately.
Story views:
The upleap will view millions of stories of individuals who are interested in your niche. As a result, individuals will come across and possibly follow your Instagram account.
Like posts:
Upleap will like a large number of posts on the profiles of individuals you want. So all those people notice that you are liking their photos, videos, and stories and will check out yours and engage with you, and probably follow you.
Targeting:
Targeting allows you to warn your account who you like as followers on Instagram, and you can accomplish this using many parameters. Inform upleap to target people who reside in a certain location, individuals who have used a specific hashtag, people who have liked a specific post, or those who follow a specific account.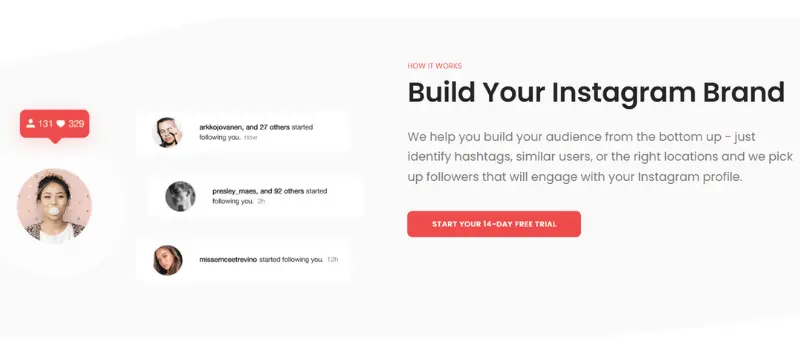 Upleap Review; Benefits:
Increase your number of followers: Your Instagram account gains genuine, organic followers who like and interact with your topic.
Every time Expect Serious Results: The accounts Upleap start engaging with are genuine and correctly target your desired audience.
Excellent targeting: They assist you in growing relationships with other appropriate People on Instagram, resulting in more organic engagement.
Simple to set up: Sign up and complete some simple steps to get begin immediately.
Keep a record of your growth: They only work with real users that are relevant to your target market.
Dedicated Assistance: The account manager is available to assist you with any aspect of your Instagram follower growth!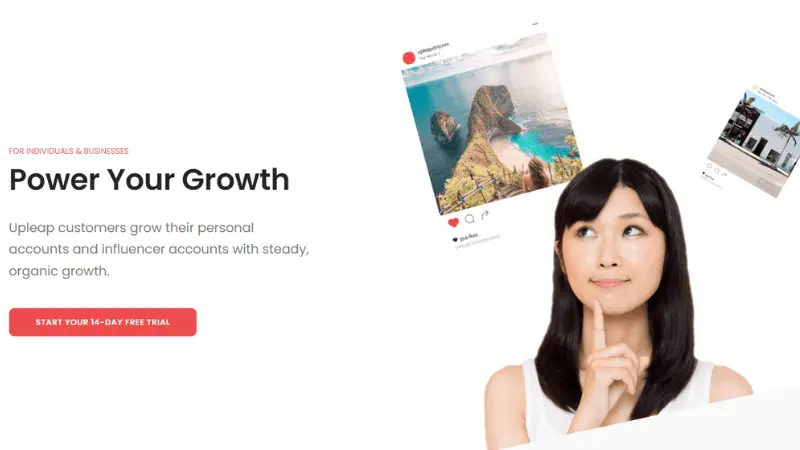 Who this is for?
Upleap boost engagement and sales if you do business on Instagram. This tool has existed for a few years in the marketplace and already made a big name in Instagram growth. Upleap would be beneficial to people such as:
Social media influencers.
Bloggers
YouTubers.
Online stores.
Real estate agents.
Personal accounts.
Upleap Review; Pros:
You can get real results and gain targeted followers by using this Instagram growth tool.
True personal account managers are assigned to your Instagram account. Only a few Instagram growth tools include an account manager who manages your entire account.
They have a very supportive customer service team that is constantly accessible to address all of your concerns and help you with all your Instagram needs.
Upleap does more than just comment on other people's posts; it also likes them, views Instagram stories, follows other people, and so on.
Upleap has a 100% safe payment system, which ensures that users are not vulnerable when making a purchase on the Upleap platform. In comparison to many of their competitors, their login process is also very secure.
You only need to answer a few questions from your Instagram account manager to connect and set up upleap. Follow the exact strategies and factors that your account manager will use to grow your Instagram followers.
Cons:
The Upleap Instagram automation strategy is not supported by Instagram. Thinking about suspending your Instagram account? Certainly not! Your Instagram account is entirely secure.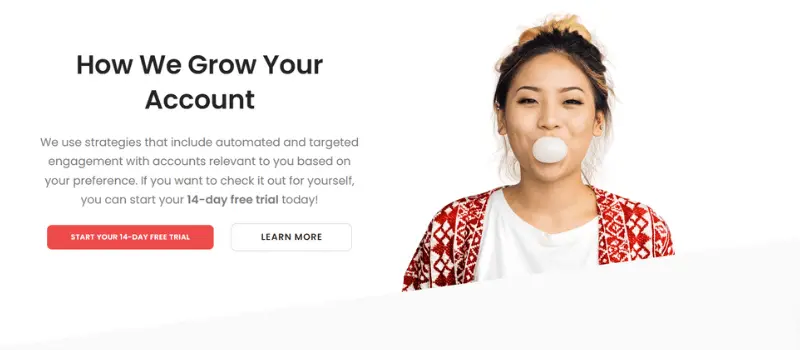 Is Upleap safe to use with your Instagram account?
Absolutely! As upleap has assisted large numbers of Instagram accounts in growing without ever being suspended or banned. So, with Upleap, your Instagram account is safe!
Upleap Review; Pricing:
They have Standard and Premium plans. There is a 14-day free trial for both plans. The standard plan costs $69 per month. This plan is excellent for individual accounts, business owners, and aspiring influencers seeking Instagram organic growth.
Features for Standard plan:
Instagram's organic growth.
Genuine followers and engagement.
Influencer marketing.
Hashtag targeting.
Whitelist and blacklist.
Whitelisting is done automatically.
Analytics and insights.
Email and live chat support are available.
The premium plan is showing "coming soon" on their official website now.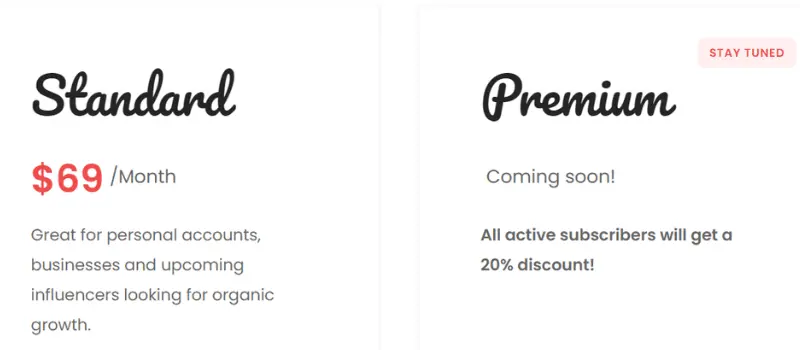 Upleap Review; Conclusion:
Finally, Upleap is an Instagram growth tool that will assist you in increasing the number of genuine and organic Instagram followers in your niche. They also provide you with a dedicated account manager who is solely concerned with the growth of your Instagram followers.
That's all about Upleap Review. They employ actions such as advanced and targeted interaction with other accounts that are appropriate to you depending on your preferences. If you'd like to try it, you can sign up for a 14-day free trial right now!
FAQs:
How does the Upleap system work?
As immediately as you sign up, you can begin adding targeting features that will assist our answer in determining your best-intended audience. Simply collaborating with the upleap account will result in an increase in real followers.
How quickly will the Instagram account expand?
Many Upleap customers gain new followers and increased engagement after their accounts complete warming-up mode, which requires roughly 3 days.
What is the cancellation policy?
You may cancel at any time, without explanation. You will not be charged the following month.
Related articles: