What is negative SEO?
Negative SEO is often known as "Black Hat SEO". This is a process of implementing unethical methods on someone's website in order to harm the website's reputation. 
In a different way, we can say that Negative SEO is the process of slipping down a competitor's search engine rankings through the black hat and dishonest practices.
This is a genuine issue that many websites have had to deal with several times. This is much simpler to avoid than to correct.
Negative SEO can be done in a variety of forms, like:
Website hacking.

Creating many spammy links to the website.

Stealing and spreading your content over the web.

Using spammy keywords as an anchor text and redirecting the link to the website.

Making false social media profiles and harming the website's internet reputation.

Deleting the website's strong backlinks.
How to Avoid Negative SEO attacks?
1. Create a Google search console account and set up email notifications:
Google will send you email notifications if malware attacks your website, pages are not indexed, any issue with the server connectivity, or a manual penalty.

2. Stay updated on your backlinks:
It is the most crucial step in preventing spammers from spreading. Most of the time, they will use poor-quality links or redirection to do negative SEO against the website. Knowing when somebody is generating links or redirecting to the website is important.
MonitorBacklinks.com is the best and simplest method for receiving email notifications when your website receives or removes key backlinks.
Monitor Backlinks provides all the information you need to know to your email, so you don't have to manually check your backlinks every day.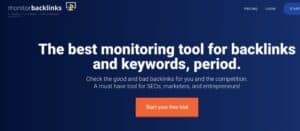 3. Keep your best backlinks secure:
Spammers will frequently attempt to delete your strongest backlinks. They generally use your name to email the website owner of the link and insist the webmaster delete your backlink.
Instead of Gmail or Yahoo, utilize an email from your domain while interacting with webmasters. You'll be able to show that you work for that particular website. So, if someone emails from any other email like Gmail or Yahoo, a webmaster will not trust them.
4. Take preventive measures to protect your website from hackers and malware:
The issue of security is crucial. There are a few things you can do to make your website more secure…
Install the Google Authenticator Plugin and establish a 2-step verification password if you're using WordPress. You will be asked to enter a code issued by Google Authenticator on your cell phone every time you log in to your WordPress website.

Use numerals and special characters to build a strong password.

On a frequent basis, make backups of your files and database.
5. Duplicate content verification: 
Content copying is among the most popular spam tactics. They duplicate your website's content and distribute it as widely as possible. As a result, your website is likely to get penalized and lose ranks.
Copyscape.com can help you determine whether your website contains similar pages on the web. Simply enter your website or the text of the post you wish to check, and it will tell you whether your content is being used without your consent somewhere.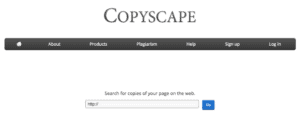 6. Fake social media account:
Spammers may build false social media profiles in your business's or website's name. Before they gain followers, try to delete these profiles by flagging them as spam.
You can use sites like Mention.net to see who is misusing your brand. You will be notified as soon as your name is mentioned on any social network or website.
7. Monitor the speed of your website:
If your website load time suddenly increases, that may be because of spammers. Pingdom.com is an excellent tool for monitoring your server's uptime and loading speed.
8. Avoid wrong SEO strategy of your own:
Do not take backlinks from a penalized website or a high spam score website.

Don't overload your site with low-quality guest posts.

Don't use spammy keywords as an anchor text while building backlinks.
How to Fight Back Against Negative SEO on Your Website?
Make a list of the backlinks you want to delete:
Review the newly made links to your website and list that aren't good so you can try to delete them.
Delete the bad links as much as possible.
After you've identified the backlinks you want to get rid of, contact the website's webmaster and ask to remove the links immediately.
Make a list of things you don't want.
If you've been charged with a manual penalty, you can utilize the Google Disavow Tool. Create a disavow list that you may subsequently submit to Google Webmaster Tools. This list may be easily created using your MonitorBacklinks.com account.
Conclusion:
Any website that wants to succeed must prioritize website security. So follow all the above points to keep your website secure. If you have any kind of unique experience with Negative SEO, don't forget to comment below. I hope this article will be helpful for you. Thank you so much for reading.
Related articles: