Introduction:
With so many different video creation tools out there, it can be difficult to decide which one to go with. In this article, I break down a complete InVideo Review and provide you some suggestions as to how to use the software most effectively for your marketing needs.
InVideo is an advanced online video editor. It includes over 5000 templates, iStock images, a music library, filters, transitions, and other features. InVideo's online video creator can assist you in transforming your content into high-quality videos.
Media corporations, small businesses, brands, and entrepreneurs who want to increase interaction through video content use the tool.
When you're done reading this, you'll know exactly how to make the most of InVideo and see all the benefits that come with it! Whether you're just getting started or have been creating videos for years, InVideo will help you create better videos faster and easier than ever before. It's sure to become an essential tool in your online marketing.
At present time, video marketing is growing on a rapid scale. Videos become a must for internet marketers. If you are not doing video marketing, you are leaving a lot of money on the table.
So, start creating videos right from today for your online business. But, keep in mind your videos must be captivating and professional. InVideo is one of the best video marketing tools in the internet marketplace now.  
InVideo is the most powerful video marketing tool available for making any type of engaging video. For generating short videos, contains preset templates, blank templates, and professional templates. The high-quality video template library inside InVideo is a genuine goldmine of video formats.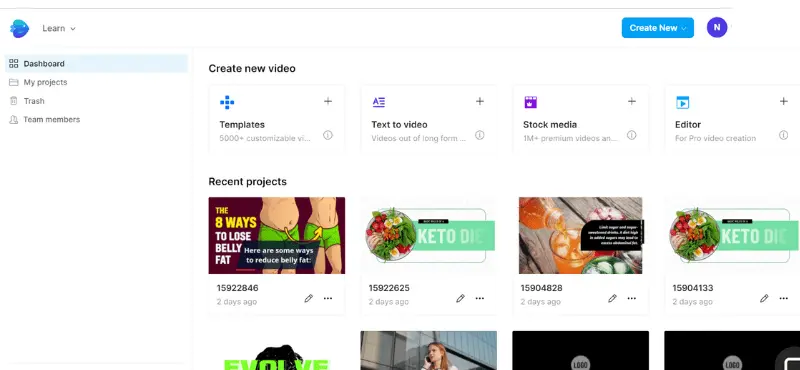 Why video marketing is important?
If you have been having issues getting your business started, making money online, and growing your brand on the web, video marketing may be your answer.
If you are not familiar with this concept, video marketing is the process of creating and distributing videos online in order to increase traffic to your website, create brand awareness and influence people to purchase your products or services.
With video marketing, you can show potential customers what you have to offer rather than telling them about it in text form. Video marketing has become the most effective way to increase your brand awareness and grow your business in today's digital world.
If you aren't using video on your website, you are leaving money on the table. It has proven to be one of the most powerful and cost-effective ways to drive conversions, build trust and capture leads from prospects who have never heard of you before.
If you are looking to market your business, products, or services via video, then InVideo is the right choice for you. InVideo Youtube Video Maker software will allow you to create high-quality videos quickly and easily. It will both save you time and money.
Whether you are creating videos for youtube or any other platform, InVideo allows you to create stunning and engaging videos in only minutes! Keep reading to learn more about the amazing features of this amazing software!
Steps to get started:
If you ever use the tool "Canva" to create images, then you must know how easy it is. Creating videos inside InVideo is exactly the same as creating images in "Canva".
Especially for bloggers who enjoy the idea of reusing their work, InVideo allows them to convert their blogs into captivating videos. The best part is, with little to no technical knowledge, anyone can produce videos by using the best video marketing tool InVideo.
Choose a good template:
​​Begin by selecting a template that is suitable for your business and design. All can be customized, with settings, graphics, and colors, giving you complete flexibility. If you get stuck on choosing, try different themes to see which one matches your style and conveys what you want to say best. All of the settings like images and colors can be modified, giving you full control.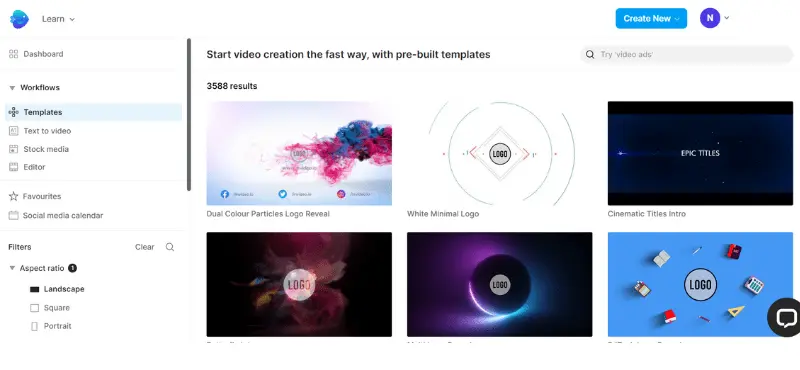 Customize as per your requirements:
Fill up the blanks with your own text. You can use InVideo's copyright-free music, photos, and videos, or can use your own stuff. All of the colors, styles, scheduling, and branding can be customized.
Moreover, InVideo also provides access to royalty-free stock footage from Shutterstock and Storyblock which you can use without worrying about copyright issues. It has a 3D animation feature that allows anyone to create animated videos easily.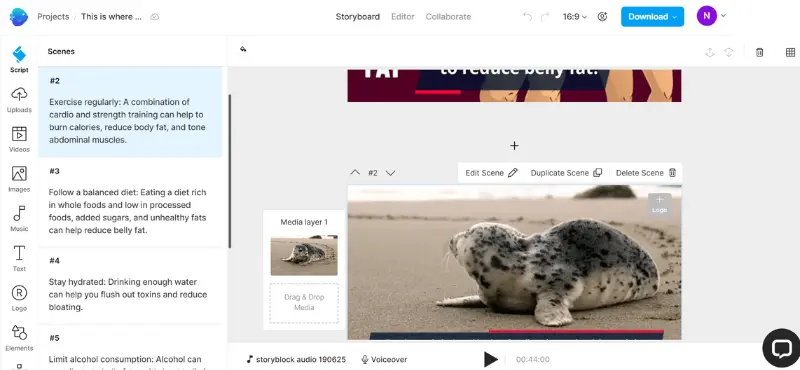 Export the video and upload it to various platforms:
You can save them to your pc. You may also share it straight on YouTube, Facebook, Instagram, Twitter, or any other social platform.
Ways to create videos:
Beginning with a blank canvas:
Make full use of the InVideo editor, which is loaded with powerful editing options for professionals.
Text to video conversion:
There are 50+ AI-powered themes to pick from, all designed to transform text-based material into videos in three easy steps.
Begin with templates:
Using its collection of 5000+ configurable templates, you can quickly produce spectacular videos for advertisements, promotions, YouTube, intros, and more.
InVideo Review; Features:
Online video editor InVideo for basic video editing:
Online video editing reduces the need to buy expensive software or high-end PCs. InVideo's robust and simple online video editor facilitates video editing for all. Filters, effects, layouts, stickers, tools, and other features are available in the user-friendly online video editor.
To begin, choose a template:
They have a template for every popular video format, including Instagram reels, YouTube shorts, and TikTok videos. To ensure a smooth and simple video production process, start with pre-made templates.
Create your own with video effects.
Drag and drop images, videos, and other media into the design you want. You can also use InVideo's free online video editor to add text to create an appealing storyline.
Incorporate music into your videos.
Make your videos stand out by using trendy music. Choose your favorite from their extensive audio library.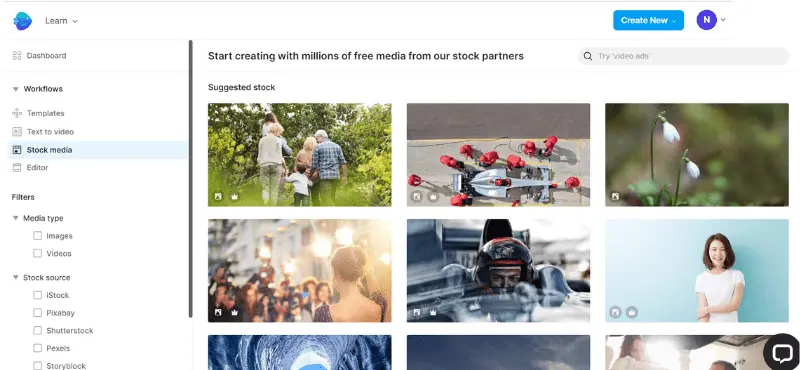 Online intro maker InVideo:
InVideo is a free and easy-to-use video editing software. Intro creator is a fantastic tool for quickly creating multiple back-to-back intros. Using the free video intro creator, you can quickly capture your audience and get more things done.
Select your free introduction template.
Make changes to your introduction.
Export and distribute intro videos.
Outro maker:
To increase your subscriber base, create YouTube end screens with InVideo's free outro builder. Using custom-made YouTube outro layouts, you can create visually appealing outros in minutes.
Slideshow creator:
With InVideo's free online slideshow builder, you can easily combine images and videos to create slideshows, trip memoirs, and video montages. Create an amazing slideshow video by combining a plethora of slideshow themes, stock footage, photos, and music.
YouTube intro maker:
Create a short and unique free intro video to pique people's interest. InVideo provides templates as well as powerful editing tools to help you create unique YouTube intro videos.
Create Happy Birthday Videos with the Birthday Video Maker:
Make your birthday video unique and send it to your friends and family. Make the day more memorable by creating a beautiful video with InVideo's greeting creator. On InVideo, you can select from a variety of pre-made happy birthday designs.
InVideo Online Instagram Video Editor:
Every content creator faces the challenge of figuring out how to create an Instagram video. With InVideo's Instagram video producer, promoting on Instagram is now a piece of cake. Choose from thousands of adaptable and adjustable Instagram ad designs to become an Instagram video expert. The Instagram video editor from InVideo promises jaw-dropping videos that will impress your viewers.
Online Invitation Maker by InVideo:
Use InVideo's online invitation generator to create unique video invites. Amazing occasions necessitate extraordinary invitations.
Few more features:
Watermark-free videos.
5000+ Handcrafted Templates.
Premium Templates.
iStock Media Library.
Premium Media.
Standard Media Library.
Video Usage.
Video Exports.
Automated Text to Speech.
Reseller Rights.
Social Media Calendar.
Team Sharing.
Cloud Storage.
Chat Support.
Priority Support.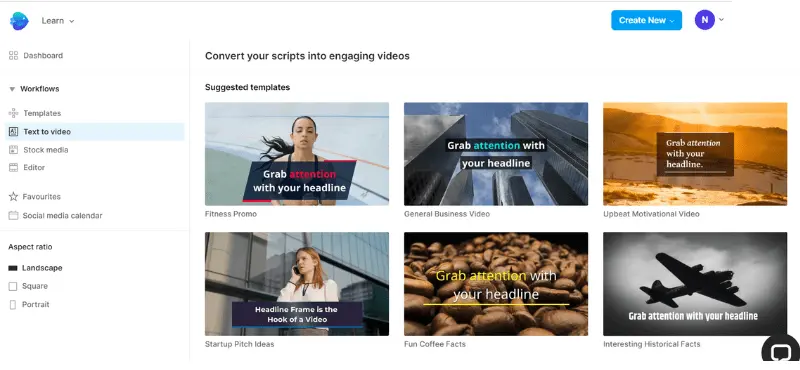 InVideo Review; Price:
InVideo online video creators can use a free plan forever. This is for anyone interested in trying out InVideo as a professional video-making tool.
InVideo offers two pricing options: Business and Unlimited.
On a month-to-month basis, the Business plan costs $30. When billed annually, the costs are reduced to $15 per month. This plan is ideal for entrepreneurs, small businesses, instructors, and social media influencers.
The Unlimited plan costs $60 per month. When invoiced annually, the monthly rate drops to $30. This plan is best suited for agencies and large teams that require increased storage and collaboration.
Lifetime Business Plan:
Lifetime plan for small businesses, educators, and influencers, and this is a limited-time offer.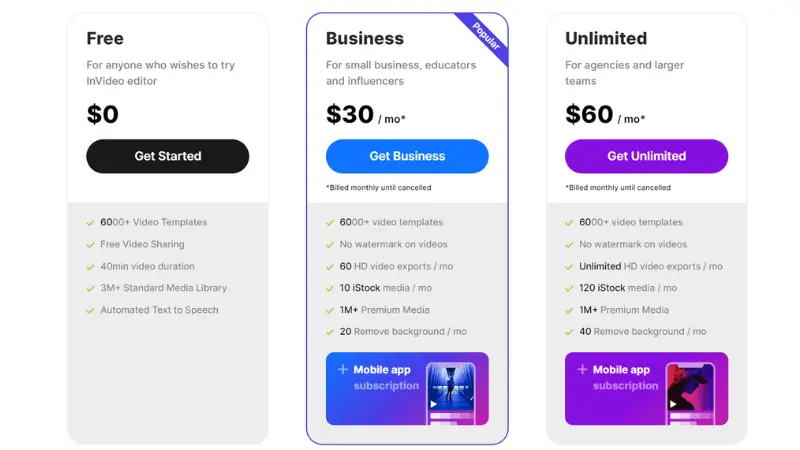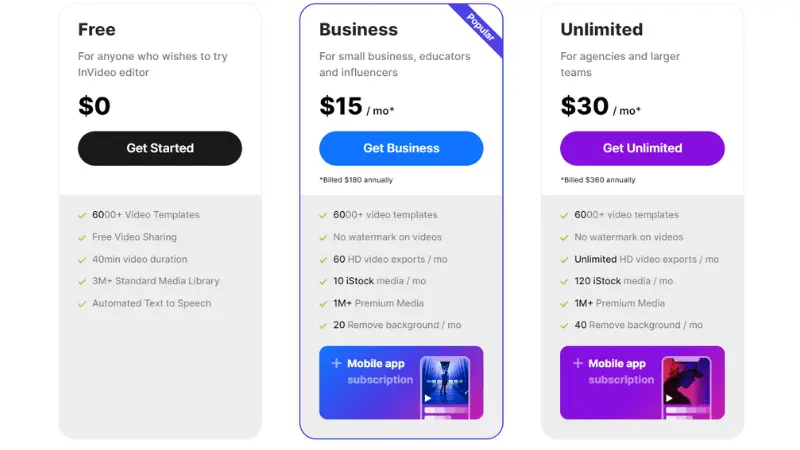 InVideo Review; Pros:
A massive library with over 1,000,000 videos and photos from Storyblock and Shutterstock.
An easy-to-use layout designed for non-technical persons.
Make movies in whatever language you choose.
Pre-designed templates for device, objective, and location.
Text-to-speech software.
Support is available around the clock.
Free help from the InVideo.io Facebook community.
You have complete creative control over the design of your project.
You have completely prepared videos for everything.
The fantastic video takes about 5 minutes to create.
There is no need to do any advanced editing.
Create videos for YouTube, Instagram, and other social media platforms.
There is royalty-free music available.
The voiceover can be in any language, accent, or tone.
Vibrant and colorful videos distinguish your product.
Cons:
It is not feasible to switch between themes; if you want to switch themes, you must redesign them from scratch.
The Best alternatives of InVideo:
Pictory:
Pictory is also an advanced text-to-video AI tool that enables you to produce and edit video content by using text with no technical knowledge.  Pictory enables you can save time, expand your reach, and improve brand awareness.
This video-making method employs AI to instantly transform long paragraphs into small videos. Also, you can customize videos with your own logos, colors, and font size to create a corporate identity.
With Hootsuite integration, you can publish videos on different social networks. Bulk submissions, voice-overs, subtitles, and other features are also available.
Read Full Pictory review Here!
Viddyoze:
You can create full marketing videos automatically in minutes with The New Viddyoze. New Viddyoze is the most recent version of the software. Viddyoze was founded in 2015 and provides excellent customer service. In the last three years, Viddyoze has been rebuilt. Viddyoze allows you to make a product review video, an Instagram video, a TikTok video, or any type of sales video.
Read Full Viddyoze review Here!
Synthesia:
Synthesia is a video creation tool that produces AI videos in 60 languages. This is a cloud-based video editing tool that employs AI avatars. Businesses of all sizes use it to quickly create high-quality videos. Create small how-to videos for the launch of digital products. Produce high-quality product summaries, case studies, and a wide range of other videos.
Read Full Synthesia review Here!
InVideo Review; Conclusion:
InVideo is absolutely a useful video creation and editing tool. Anyone who wants to create marketing videos can use this tool. The video creation process is far less complicated than that of other video creators. Their costs are also reasonable. Overall, I strongly recommend that anyone can use the InVideo online video editing tool for marketing purposes.
In any niche, you can generate high-quality videos, and there are multiple templates for each topic. The usage of designs and themes can help you save a lot of time. 
It really doesn't matter what type of business you are running. They've built a wide range of categories, demonstrating that you can make whatever style of video you like to create.
Finally, if you want to start video marketing you must try the free plan of the best video marketing tool InVideo. If found suitable, go for the upgrade. Hope this InVideo review will be helpful for you. Thank you very much for reading this article. 
Related articles: