Introduction:
Are you struggling for getting approval for google AdSense for your new blog? Follow this checklist for blog Adsense approval requirements. 
In the ad network categories, Google AdSense is the finest choice for monetizing any blog or website. Before displaying AdSense adverts on a website, the site administrator must first be approved by AdSense.
If you are a new blogger and your google AdSense account has not yet been approved, a few best practices and easy tips and techniques are provided here that will be beneficial to you.
16 points checklist for blog Adsense approval requirements:
1. Buy top-level domains only:
Buy a domain from Namecheap or the Godaddy platform, it costs around $9 to $10 for one year. Make sure your domain extension must be top-level domains like .com, .net, or .org. Domain extensions like .xyz, .live, .info, .me are not recommended to start a blog. Country-specific domains like .in, .co, and .uk you can choose if your blog content is for a specific country location. Make sure your domain must be 3 weeks old before applying for AdSense.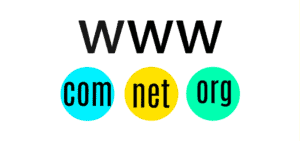 2. The minimum number of post requirements:
There are no such specific numbers of blog post requirements for AdSense approval. But, from my personal experience, I can say you publish at least 10 blog posts with more than 1000 words for each and apply your website for AdSense approval.
3. Website design and site navigation:
Navigation refers to the presence of menus and categories on your website that allows users to navigate to particular blog articles. This is one of the very important blog Adsense approval requirements.

Easy-to-use navigation is mandatory for Google Adsense approval because they help website visitors to navigate properly inside your website. Also, manual Adsense reviewers can quickly navigate and review your website. So, reviewers can conclude that you facilitated the user's experience and that your website has a reliable source of information.
A good eye-catchy presentation and design will help you faster AdSense approval. There are various good themes available for WordPress bloggers. I like the Generatepress premium theme because this is very lightweight and it loads very fast. 
You can visit the Envato market for good themes in any niche. Keep in mind, that the font you've chosen for content must be readable and at least 14px in size. Want to know more about the Envato market? Read this article >> Envato market review.
4. Write unique and high-quality content:
This is the most important point for blog Adsense approval requirements. You must write content on your own, do not copy the content from any other website. Google will never give you AdSense approval if it is plagiarized. 
There are various tools available to check the plagiarism of the content. I use the free website duplichecker.com to check the plagiarism of content before using it on my website. Want to know more about plagiarism-checking tools? Read This article.

Some good article spinners are available to spin articles like Jasper, Spin Rewriter, Copymatic, Anyword, etc. You can use these article spinners to write your article. But, make sure your content is readable and plagiarism free. My suggestion is, do not use any spinning or rewriting software before your Google AdSense approval. 
5. Make your website mobile responsive:
The website must be mobile-friendly. Google Adsense considers user experience, both on the desktop and mobile versions. 
So, pick a mobile responsive theme for your blog, again I will recommend the Generatepress theme here. Want to know more about Generatepress? Read this article >> GeneratePress Premium Themes – The Best Lightweight Theme for WordPress.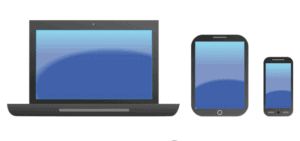 6. Loading speed matters:
If your website loading time is more than 3 seconds your website will face a poor user experience. People will leave your website without visiting it, and the bounce rate will increase. 
So, a higher loading time may cause rejection from Google AdSense. You can check your website speed by using GT Matrix, Google page speed checker, etc.
Page speed depends on various factors. The first and main criteria are your hosting service provider. Choose a good hosting when you start a new blog. I recommend Hostinger, Bluehost, and Hostgator. These hosting service providers are comparatively cheap and reliable with a high-speed server. 
7. Include technical pages:
This is also the most crucial point for blog Adsense approval requirements. You should disclose to the user what you are doing on your website. So, ensure that your website has the following mandatory pages: About us, Contact us, Privacy policy, and Disclaimer. 
On the about us page, explain what the website is all about. On the contact, us page, provide your contact information, mainly your email address.
On the privacy policy page, you must be clear about your activities with visitors to capture data like email addresses, cookies, etc. The disclaimer page is for your affiliate promotion. If you are promoting any affiliate product or any other product, you must include a disclaimer page.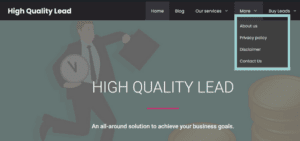 8. Google search console:
Google search console can assist you in getting your website listed on Google. Adding your website to the search console is another great practice for speedy indexing and getting fast AdSense approval.
9. Read the Google AdSense policy guideline:
Before applying for AdSense approval, you must read the whole Google AdSense policy guideline. A few policies, such as low-value content, repetitive content, and confusing site navigation, may be the cause of AdSense rejection.
10. Copyright-free images:
You must use copyright-free images for your blog. Google may reject your AdSense application if you use copy images inside your blog article. You can use Canva to create a copyright-free image. 
11. Personal profile:
You must confirm the accuracy of your personal information on your Google Adsense page. Adsense only permits users above the age of 18.

If you are under that age and apply for AdSense approval, you will be rejected immediately. In such a situation, create an AdSense account in the name of your parent or legal guardian.
12. Enable the comment section:
You're producing articles to assist those who are looking for specific answers. So, the reader may really have a particular inquiry. Make sure the comment box is enabled to allow people doing comments related to the article.
13. Website traffic:
Is traffic really required for an AdSense approval? The short answer is NO. But, if you have small traffic on your website it will facilitate getting easy approval. In any case, getting AdSense approval is pointless if your website has no visitors.
14. Underconstruction site:
Make sure all required pages and menus are included properly. If anything looks like not finished or under construction, you will get a rejection for AdSense approval.
15. Content types:
Be cautious about the type of content, because it is something that is really important. Here we listed kinds of content that AdSense does not recognize.
Adult contents.

Hacking tutorials.

Illegal drugs and accessories.

Other unlawful things.
16. Stop showing other advertisements.
Do not use any other 3rd party ad networks inside your website. Google will not give approval on a website that is already crowded with advertisements. So, stop displaying other advertising when you send an AdSense request for approval.
Conclusion:
So, these are the 16 points checklist for blog Adsense approval requirements. I am pretty sure if you can follow the above points, you will get easy approval from Google AdSense. Let me know if I missed something. Thanks for your time to read the article.
Few related articles you may like to read: